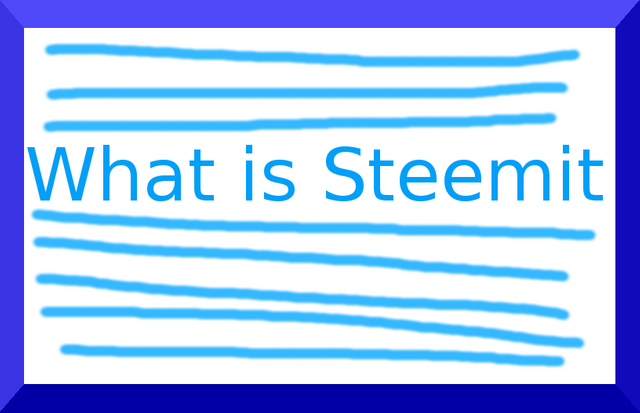 Steemit is many thing to many people but lets look at what Steemit could potentially evolve into. Right now Steemit is mostly a niche site with the majority of trending articles from the same people. Steemit allows you to blog, post photos or talk just about anything you like and have the possibility of getting a reward for your effort. The rewards are related to the quality of your content along with the amount of connections you manage to make over time. Original content is valued most of all and content that is copied or not original is often ignored or voted down and marked as spam. If you look at the trending page and see the same people with trending posts on a daily basis you might think Steemit only has a few hundred members. Once you dig deeper down the trending page you start to see a more diverse group of people with vastly different types of content.
I was very excited when the Steemit developers said they would start working on a communities option for the Steemit platform. Having communities will really help Steemit evolve and allow groups of people with similar interests share content that is organized and targeted to the interests of that group. Communities will allow users to work together and help each other improve skills and the quality of content. I have seen quite a few people ask for features that would allow them to customize the type of content they see according to their taste. I expect more features will continue to be present as the platform matures and the user base increases.
One unique and promising thing about Steemit is the fact that it is built on a blockchain that helps to prevent censorship and a centralized point of failure. This cutting edge technology behind Steemit also allows a reward system that allows users to mine by posting original content. Once the content is posted real people vote on that content to decide what portion of the reward pool is given to each user. Steem power is a factor that helps determine the value of your vote, with the more steem power you have the more valuable your vote becomes. Rewards can be divided into Steem backed dollars and Steem power with steem backed dollars being available now and steem power a more long term proposition that increases your voting value and influence on the network. New users strive to obtain more steem power by buying it or producing quality posts and engaging with the community.
I hope you know a little more about What Steemit is
Feel free to ask questions and leave a comment below