The next attack on Bitcoin: Energy consumption of Bitcoin and Proof of Work Coins
A few words before we get started:
Please note that there is going to be a lot of numbers in this article.  They are not required to understand my point... they are there for the interested parties who want to see where these figures are coming from.  The conclusions will be found separate from the numbers.  Forgive my math, it is rough and being used simply to point out the trends in cryptocurrency mining.
Please also note that this is not meant to be FUD.  It is meant to be informative and hopefully a call for the supporters of these currencies to mobilize and come up with solutions to a growing problem which is the energy consumption of the proof-of-work currencies.
Energy use of the Bitcoin Network:
At the time of writing this blog, the overall network hashrate for Bitcoin is 24,267.50 petahash (coinwarz.com).  If we assume all of that hashrate is from a antminer S9's (which the vast majority likely is) and assume all S9's are hashing at exactly 13.5 TH and running at 1320 watts we can find out approximately how much energy the Bitcoin network is using at the moment.
24,267.5 PH = 24,267,500 TH
24,267,500/13.5 = 1,797,592.59 S9's!!!
1,797,592.59 x 1.320 = 2,372,822.2 Kilowatts!!!
2,372,822.2 KW = 2.3728 Gigawatts.
2.37288 / 1.21 =  ---> 1.96 The amount of times the DeLorean could travel in time with the energy provided!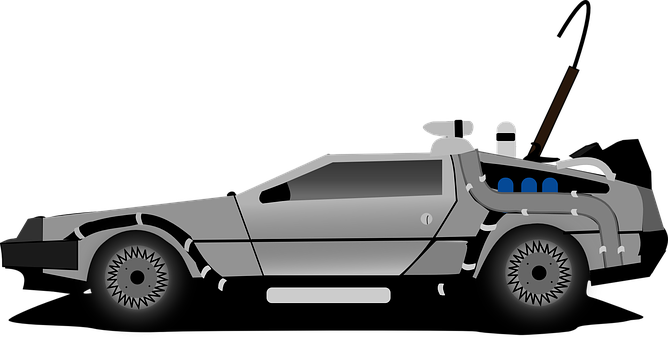 (image from pixabay.com)
The Bitcoin network is currently using up 2.3728 Gigawatt's of power.  It took 1.21 Gigawatt's to travel in time in Back to the Future, but that doesn't really give us a sense of how much energy is at play here.  I found a good website (https://www.energy.gov/eere/articles/how-much-power-1-gigawatt) that puts things into perspective here.
10,915,248 Solar panels would be required to power the Bitcoin Network currently.  If we placed one panel every 10 square meters, we would need 109 square kilometers of land to power the Bitcoin network or over 1/4 of Barbados.
1,186,400 Wind turbines would be another way to handle the Bitcoin networks current power demands.
237 million LED lightbulbs is an equivalent power draw to the Bitcoin network.
If these S9's are running 24/7 x 365... the Bitcoin network ran 20.7 Billion Kilowatt hours.  That is as much energy (approx) as the country of Equador used in 2014. (https://en.wikipedia.org/wiki/List_of_countries_by_electricity_consumption).
This is only the Bitcoin Network.  
Beyond the Bitcoin Network:
Bitcoin Cash is currently using over 200,000* S9's worth of hash power. ---> 0.264 GW 
Litecoin is using approximately 400,000* L3+'s worth of hashpower (at 800 Watt's per machine). --->0.32 GW
Dash is using over 100,000* D3's worth of hashpower (at over 900 Watts per machine) ---> 0.09 GW
Ethereum is using (to simplify) 10.8 million RX580's worth of hash power at (153 Watts / card) ---> 1.65 GW
*at the time of writing this article.
Between Bitcoin, Bitcoin Cash, Litecoin, Dash and Ethereum we are consuming 4.7 Gigawatts of electricity. (Using simplified math to get an approximation).
ZCash has a huge network, Sia Coin now has ASIC's, Monero just joined the club too.  Crown (through Bitcoin merge-mining) has a huge network.  There is certainly another Gigawatt or 2 of electricity being used to mine cryptocurrencies.

That is a LOT of Coal!
I found this page (https://www.quora.com/How-much-coal-is-required-to-generate-1-MWH-of-electricity) which, again, used simplified math and some general assumptions to conclude that 440 tons of coal would be required to generate 600 MW of electricity.  We are using pretty much 8 times this value to power the largest 6 cryptocurrency networks.  We are looking at around 4800 tons of coal per hour to power these networks.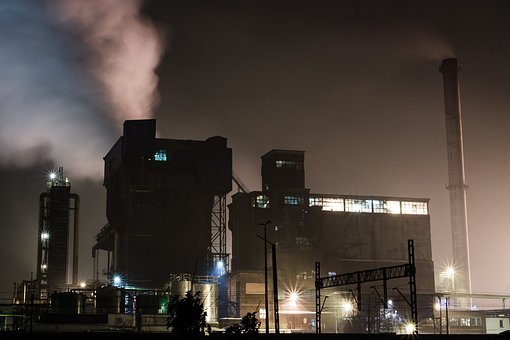 (image from pixaby.com)
This is where the environmental lobby steps in.  The amount of energy being consumed by proof-of-work mining is massive.  Energy in many areas is not created in environmentally friendly ways.  The environmental lobby will definitely become a force against cryptocurrencies in the coming days / months /years.  Bitmain, AMD, Nvidia and others are not slowing down production of the technology required to mine digital assets which means that these networks are just going to continue to grow (save ethereum if it ever successfully moves over to proof of stake).
Here are some valid counterpoints in favour of proof-of-work based assets.  The amount of energy consumed by all banks, financial institutions and commuters to said institutions is massive.  These machines will eventually make these institutions obsolete and in turn save all of the energy consumed by financial institutions that needn't exist.  There is also a lot of computing power used to keep current fiat currency ledgers balanced (lol... 'balanced') which could also be eliminated by digital currencies.
Google is telling me that there are between 13,000 and 30,000 banks globally.  It is much more difficult to come up with an accurate number of how much energy it takes to heat and power these banks,  and how much gas is consumed by workers and customers driving to said institutions.  The numbers would be massive as well.
There are also some great environmental mining initiatives such as GigaWatt and Hydrominer.  There is even a miner in the Czech republic who is growing "Cryptomatoes" by heating his greenhouse with his 'workers.'  There are miners in winter climates who have negated the need for their furnace by heating their house with their machines throughout the winter.  So this energy is not only used for mining, the gas bill gets eliminated because the miners are running.
Another pro for the massive energy use of these networks is the security of the network.  The more machines that are on the network, the more secure that network is.  When the global economy is in these currencies (as I expect to see in the coming years), this energy consumption could be justified based on the need for a stable and secure network.  As marketcaps approach the trillion dollar mark and beyond, this arguement is potentially a debate ender.  Do we want to trust a trillion dollars to a network that is not supported by less than 2 million S9's?  
Perhaps the network is secure enough with a tenth of these machines but due to the profit motive, Bitmain et al have just overproduced and competitive miners have in turn overbought.  These machines and their production show no sign of slowing down.  The profitability is low, but is still there for mining and as such, people will continue to buy these machines.  All it will take is another bull run (which could show up anyday) and mining profitability could again be seen as very lucrative. 
As mining increases, the potential for power shortages, brown-outs, black-outs etc could increase.  As these phenomena begin to show up, there will be an inevitable investigation as to why these events are occuring.  We just saw a city (Plattsburgh) in the USA ban mining last week due to power consumption (and a side of ignorance).  China has banned mining.  Russia is considering this as well.  This could just be the beginning. 
Peercoin, the first proof-of-stake coin, predicted this in its whitepaper and built it's exit from proof-of-work into the code.  It is currently being mined on the SHA-256 algorithm, but will slowly exit proof-or-work and be solely proof-of-stake rewarding holders of the coin who act as a node for the coin.
There are many other proof-of-stake coins that use a lot less energy to secure the network.  Stratis, Reddcoin, NEO, Reddcoin, DEM and LISK to name a few.  

A case for STEEM and EOS:
Steem runs on a proof-of-stake blockchain which is designed so that transactions are (virtually) instant and free.  The network is supported by 'witnesses' who run a witness node (a computer server) to produce blocks on the blockchain.  The energy consumption of the average server would likely sit at 850 watts.  I am not sure how many witnesses there are in total, but the vast majority of the blocks are produced by 100 servers.  That is 85 KW to run the Steem blockchain.  Compare that to the 2.3 GW used to secure the Bitcoin network.  
https://www.blocktivity.info/ shows some very useful information.  Steem is always doing the most transaction of any blockchain and is far from capacity (still in the green).  Ethereum is at capacity and BTC is in the yellow (the lightning network has helped move BTC from capacity).  So, what this page is showing is that Steem is doing more transactions (over 10x that of bitcoin at the time of writing this) and is capable of doing WAY more transactions than BTC.  It is also doing this at 85KW of energy consumption as opposed to 2.3 GW!!!
EOS will be designed in a very similar fashion to the Steem blockchain and will likely be another very efficient and capable proof of stake coins.  When it comes online, we will likely watch it grow to have similar stats to Steem.
The future of Cryptocurrency:
The future of cryptocurrency is a mystery.  There is so much money on the line and so many players bringing in so many factors.  To guess what the price of Bitcoin will be in a year or 3 is not something you want to bet a body part on.  The environmental concerns of proof of work cryptocurrency are a wildcard in this industry.  Already we are seeing action taken on this front and it does make the future uncertain.  As for me, I think these concerns need to be dealt with and will prove to be a speed bump for proof of work currencies.  I also feel that the proof of stake currencies will likely experience a good pump due to their energy efficiency when the environmental and energy concerns become more of a mainstream debate topic.  Take it for what it is worth and know that I am not providing financial advice, just a perspective for you to ponder as you make your own financial decisions.
That is it, that is all:
I hope you gained something from this research that I did today.  I have my opinion on what the future of cryptocurrency will be (and I feel it will be massive).  I also know that it will go through various attacks and required changes in order to get there.  The energy consumption is an issue that will put digital currencies to the test in the coming days.  We will see which currencies are left standing on the other side of this coming attack.  We will also potentially and hopefully see a far more efficient set of digital assets in the future.  Until then... Steem on!