With 1st of August rushing in, you might to take your Bitcoins out of the exchangers or change it to some other crypto. If you want to keep the Bitcoins, just take them out from the exchangers. Exchangers are the least safe places to keep them. Either you open a wallet on your mobile or you have them on a hardware wallet or simply have a paper wallet which you can carry on with you.
If you choose the last option, you can even get a personalized Bitcoin Key. Thanks to @beers, who has the Bitcoin address personalized for him, I can tell you how you can get one.
Go to http://bitcoinvanitygen.com (name says everything😂)
Mit dem 1. August der auf uns zukommt, sollen wir die Bitcoins aus den Exchanger rausholen oder zu einer anderen Krypto umtauschen. Wenn man Bitcoins behalten möchte, nimm die unbedingt ruas aus dem Exchanger. Die Exchanger sind die am wenigsten sicheren Orte, um BTC zu behalten. Entweder man öffnet einen Wallet auf dem Handy, oder man überweist diese auf einem Hardware-Wallet oder man holt sich ein einfachen Papierwallet, den man überall mitnehmen kann.
Wenn du die letzte Option wählst, kannst du sogar einen personalisierten Bitcoin Konto bekommen. Dank an @beers, der eine Bitcoin-Adresse in seiner Unterschrift hat, kann ich euch sagen, wie man einen bekommen kann.
Geh auf http://bitcoinvanitygen.com (Name sagt schon alles 😆)
Feel in the fields:
Fühle die Felder aus: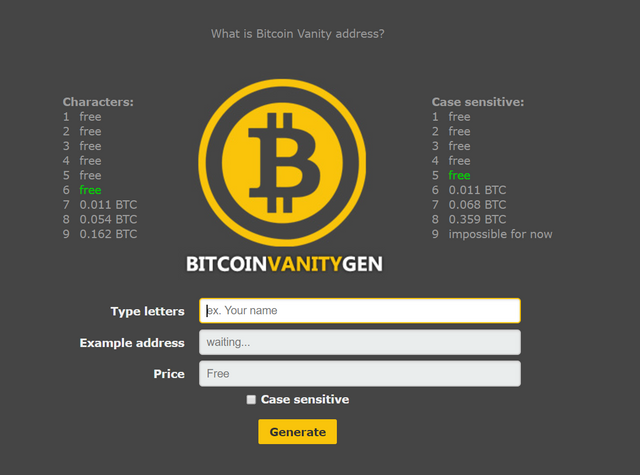 Generate:
Generiere: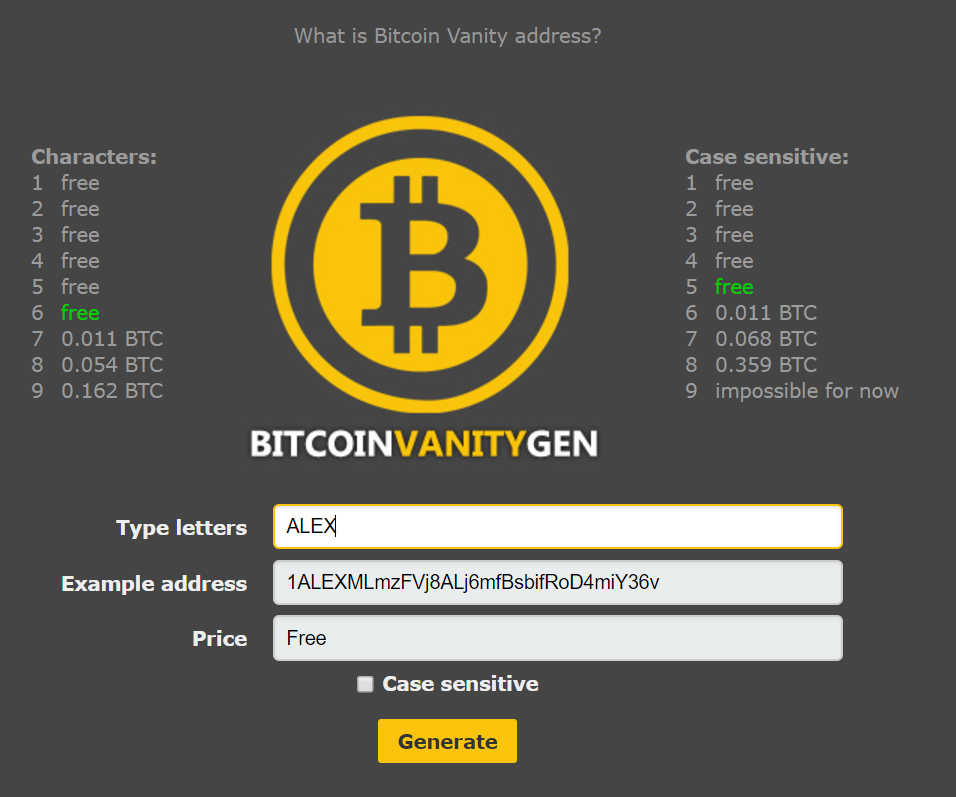 Choose the email option and wait for it:
Wähle die Email Option aus und warte auf die Email: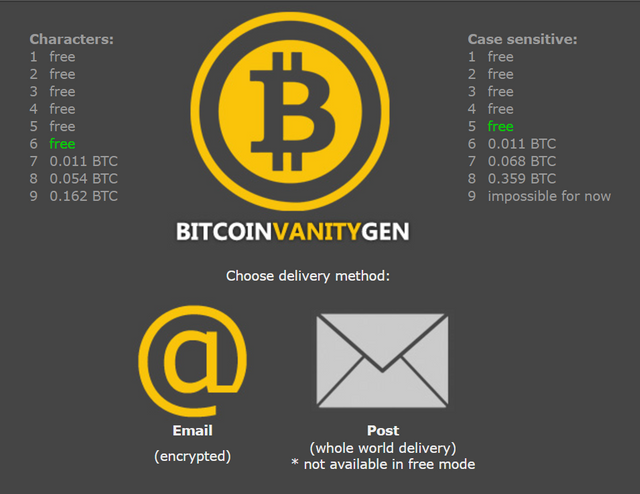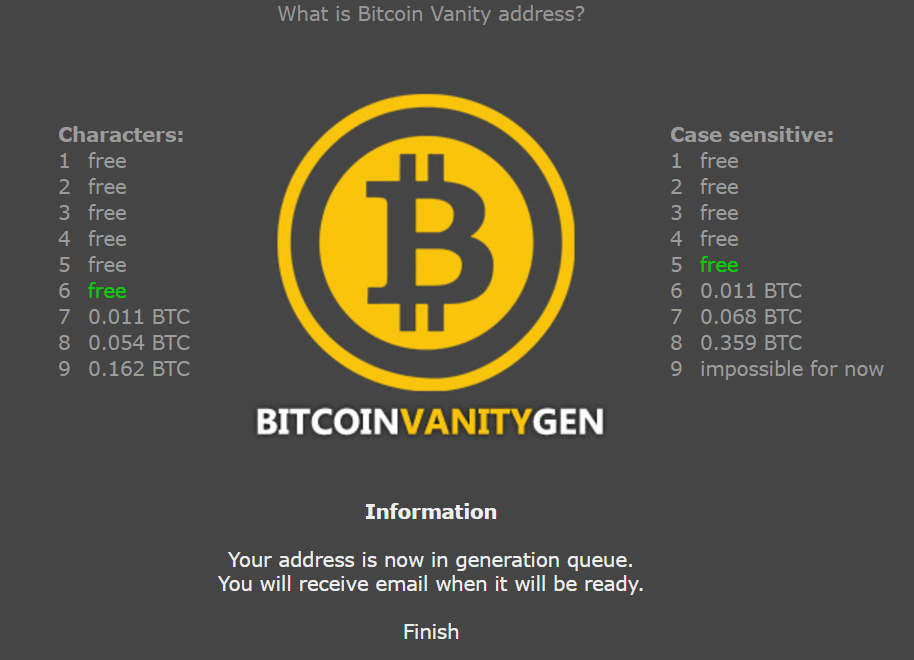 When the email arrives click on it:
Wann die Email ankommt öffne diese und click diese an: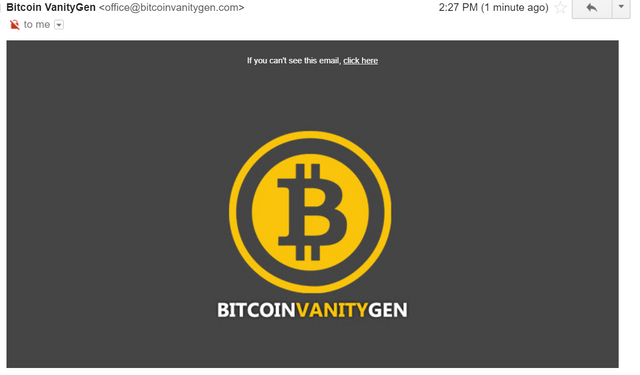 Now you have all the information needed, don't close the browser till you save all the information:
Nun hat man alle benötigte Informationen. Das Browser sollte man nicht schließen bis man die ganze Infos gespeichert hat: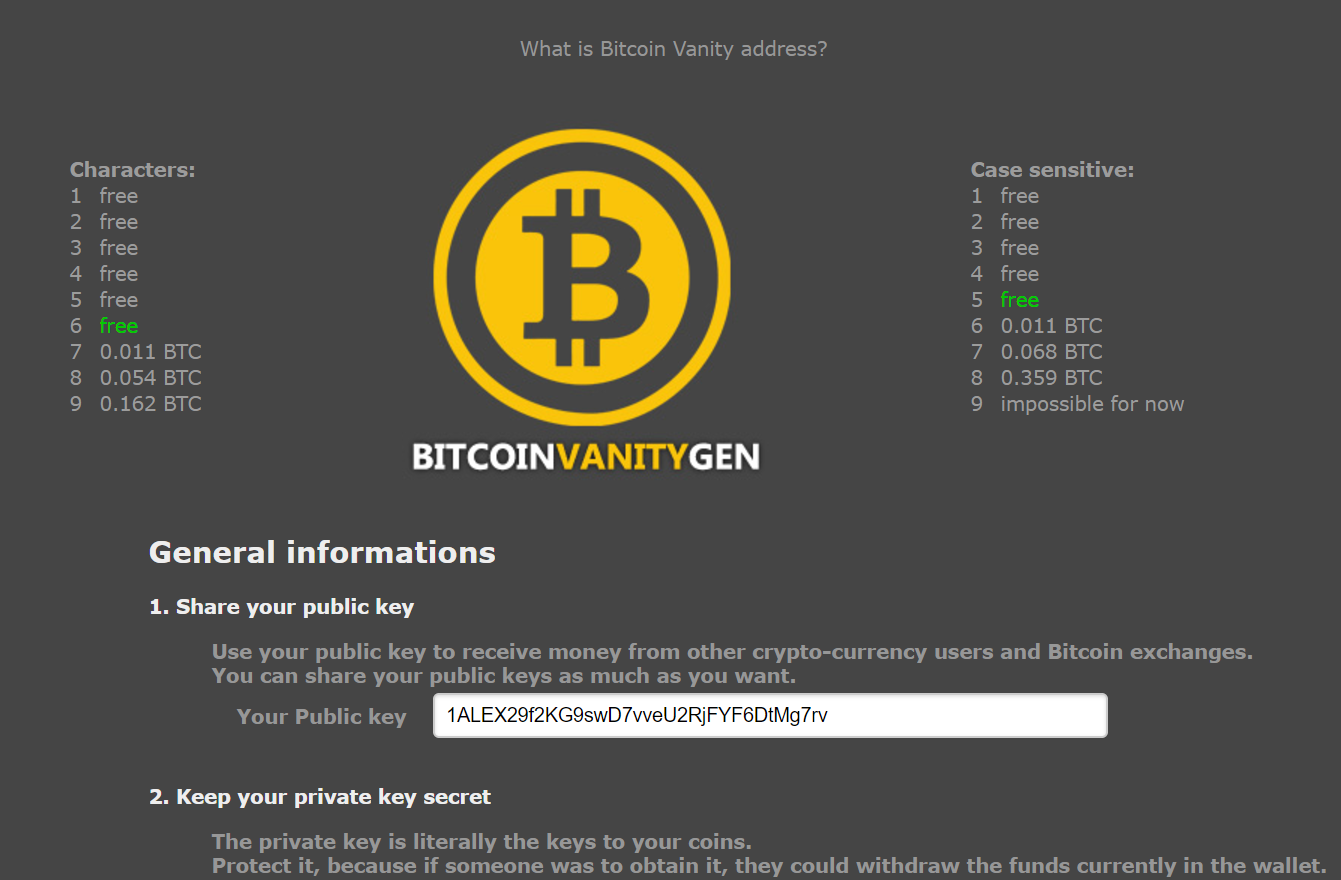 You can print your wallet, as you have the print option. Pay attention to not give the private key to someone else:
Jetzt kann man sein eigenes Papierwallet ausdrucken. Man sollte aufmerksam sein und sein privates Schlüssel nicht an andere Leute weitergeben:

And now I have my own personalized Bitcoin Address in my signature:
Und jetzt habe ich meine personalisierte Bitcoin Adresse in meiner Unterschrift: