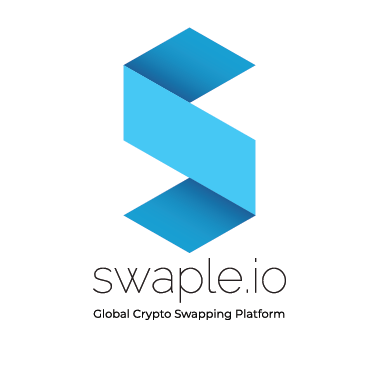 What is Swaple?
Swaple is a free-to-use Global Crypto Swapping Platform featuring zero service fees, limitless coin and token options, no limits on volume, and much more. Finding each other via a public bulletin board, swappers can swap any two coins or ICO tokens of their choosing directly with each other.
What is SWAP Coin?
Swappers using SWAP Coin to facilitate their swaps will receive all SWAP Coin back at the conclusion of each month, effectively making the Swaple Platform free-to-use. Swappers wanting to use SWAP Coin to facilitate their swaps can acquire them by swapping directly with Swaple Platform via the bulletin board.
What is the Swaple Referral Program?
Swappers who sign up and register their email address and ETH wallet will receive 100 SWAP Coin to use for facilitating their first swaps. At the same time, swappers will also receive a referral link attached to their email and ETH wallet. For every new swapper that registers via a referral link, the owner of the link will receive an addition 100 SWAP Coin to the ETH address they have provided.
How to register for the referral program?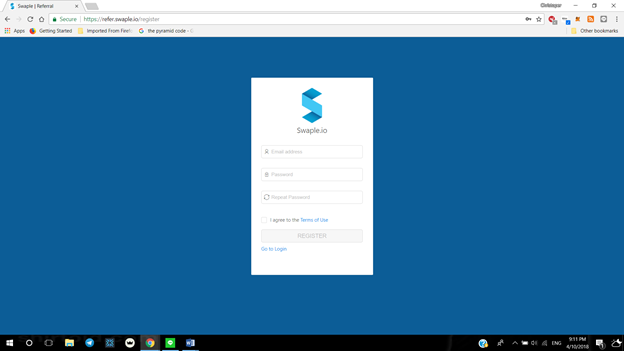 Go to https://refer.swaple.io/register. Enter in your email and create a password. Agree to the terms of use and click register.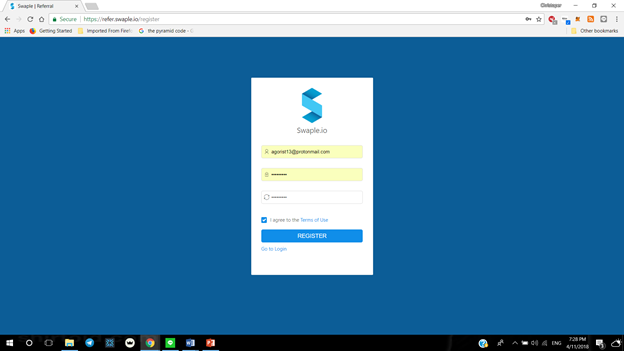 Enter in your email and create a password. Agree to the terms of use and click register.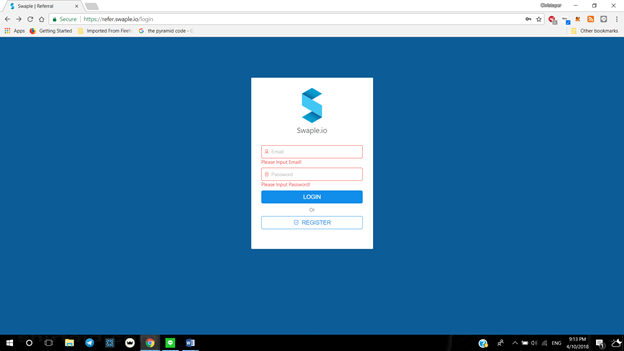 Log in using your registered email and password.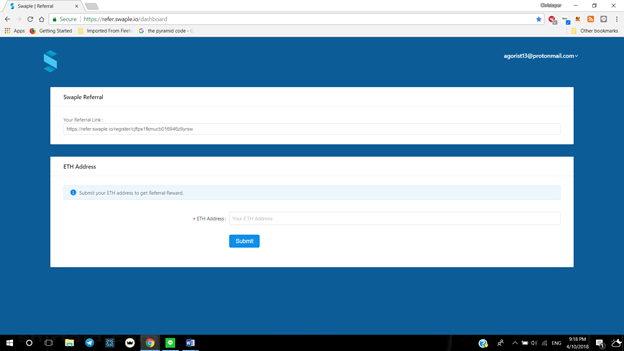 After you are signed in, you will receive your referral link.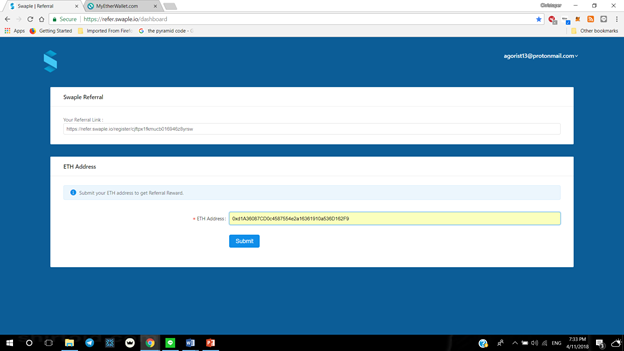 Submit the Ethereum address where you want to receive your referral rewards.
Use your referral link to invite others and receive 100 SWAP for each referral!
Keep up with Swaple Platform news by liking and following our different social media outlets:
Facebook: https://www.facebook.com/SwaplePlatform/
Twitter: https://twitter.com/SwaplePlatform
Telegram: https://t.me/joinchat/ERm6-lJtAhjUW7v7MPhgoQ
If you found this post useful, please upvote, resteem, and comment.
Cheers!