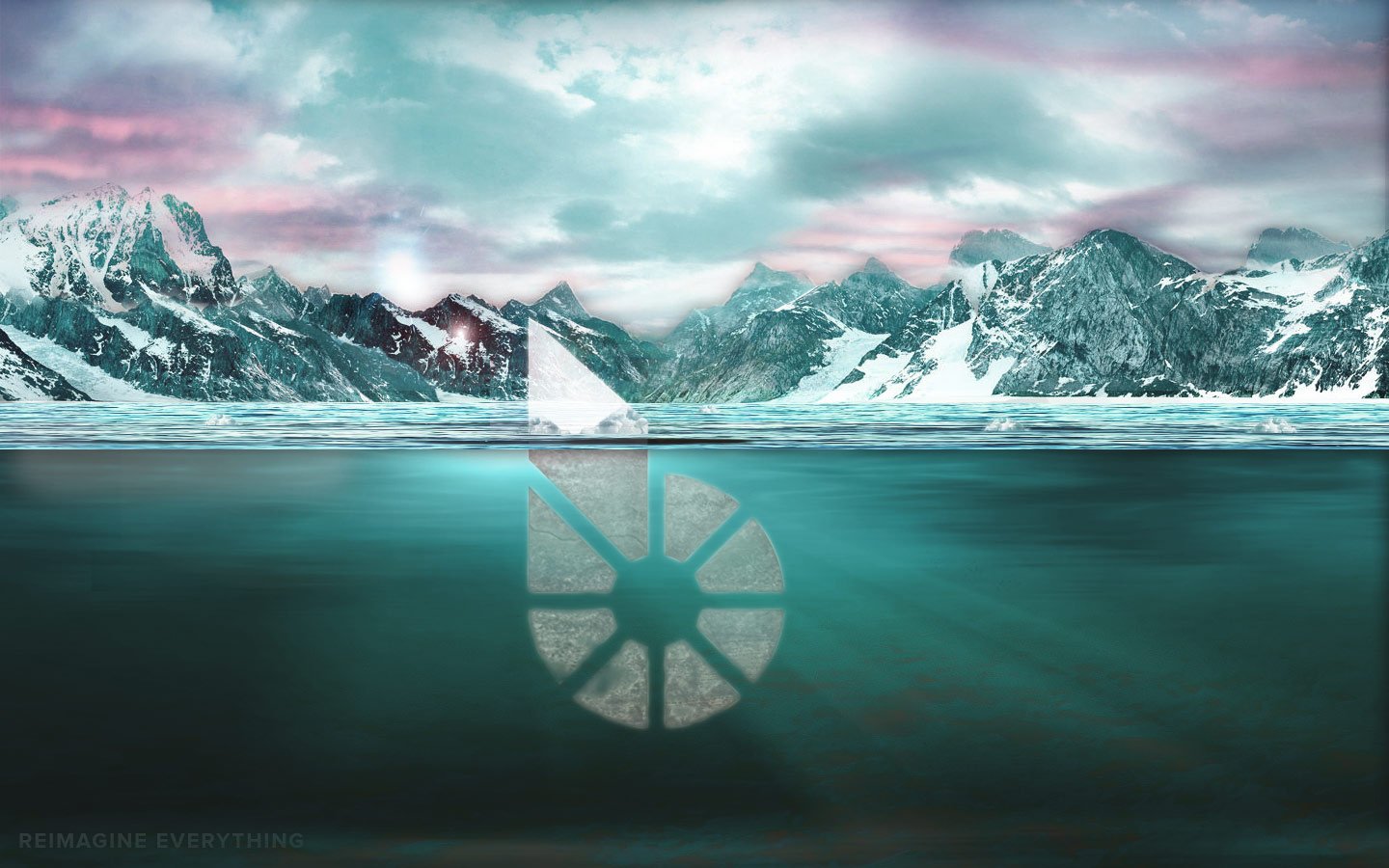 There is something we all want in the cryptocurrency world, we want to move progressively from the obsolete traditional centralized system to a new, fair, trustless system based on this new amazing technology.
(Disclaimer : this reflexion has been written by a non native english speaker. Please, be indulgent.)
In order to do that, there are several importants steps to accomplish. One of these is to stop exchanging our differents cryptocurrencies in a centralized way, we need to stop relying on old fashioned exchanges. We use these centralized exchanges to trade our tokens with funds control, limits, KYC policies, high fees, big brother, ...
These exchanges are systematically getting hacked and it''s just a matter of time before yours fall in line. Moreover, a very disappointing fact brought along is that all the profit made by these exchanges is money getting out of the crypto sphere and that will end up on a traditional bank account, in traditional currency. Crypto sphere is bleeding out fast !
What is the point of using such exchanges if there is basically nothing good about them ?
We would need a decentralized exchange. Trustless, very fast and able to scale up to massive adoption. We would also need stable assets, pegged on the value of the dollar, the euro, the gold, the oil, … to avoid going back systematically to fiat money when we want to "store" value.
Well, you know what, we already have it! It i's running perfectly since October 2015 but no-one seems to care. How is this possible ?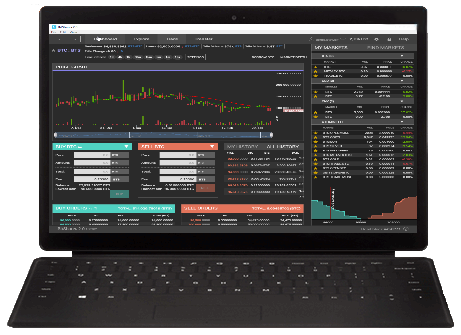 As we all agree, it would be amazing to trade a cryptocurrency into an other one in a trustless, decentralized, secure and anonymous way. It would be fantastic to be able to change our bitcoins, darkcoins, ethers into BitUSDs (dollar value pegged asset) when we feel to store part of our capital in a stable coin. So why isn't the BitShares decentralized exchange already getting most of the crypto public attention?
A lot of FUD and bad understanding are floating around the BitShares world in the crypto space, but let me share some facts that can enlighten your judgement concerning the technology already in use.**
BitShares 2.0 is running smoothly since Octobre 2015.
It uses DPOS just like LISK, STEEM, MUSE, PEERPLAYS, PLAY,
and other fast growing coins.
It has an incredibly fast protocol with a 3 sec block confirmation and at the moment 3000 transactions / sec.
It has been build to scale to 100.000 transaction / sec (still fully decentralised) with a few tweaks once needed. As for today, there is no need to spend the BitShares funds to have more than 3000 Tx / sec.
Transaction fee have been lower to nearly zero.
The decentralized exchange is completely functional and trading volume is growing every day.
There is no centralization of any kind in BitShares. Even the dev team and ByteMaster (the chief engineer) has now the very same weight as any other voter (shareholder) in the system.
OpenLedger.info is the first decentralised exchange running on BitShares, not the other way around. It uses the free, open source code provided by the graphene toolkit (technology behind BitShares) to set up an exchange. Another exchange that does something similar is the makerdao. Other exchange will join as you can share your order books with the other exchange while still benefitting over the transactions and creating your own exchange practically for free and with almost all the coding done for you.
Any decision made in BitShares is taken by the community through a weighted vote (1 bts = 1 vote)
BitShares has it's own reserve funds that allows continuous development for years. The allocation or non-allocation of the funds are decided by the shareholders votes, just like every other decision.
As the reserve fund is directly proportional to the value of BitShares, the ecosystem will not grow slowly. Every time our market capitalization will double, we will have twice as much funds to spend on development, communication and massive adoption. This would increase the market capitalization and the available funds to be spent ... and so on !
BitShares has a "worker system" which allows anyone to propose a work (job/task) related to the platform. If they get voted by the community, they receive the salary they asked for in return for the job. This income is directly paid by the Blockchain as long as it got the community's approval. Recently, Chronos (from youtube) propose to realize a serie of videos to cover BitShares and got voted in a matter of days. He will be paid by the Blockchain during 3 month to realise these videos.
BitShares is running on the Graphene toolkit. Just as MUSE, STEEM, PEERPLAY, IDENTABIT and other project soon to come. Not only Graphene is incredibly fast but its also easy to connect each new project to BitShares, creating synergies, using BitShares as the decentralized exchange for their tokens and sharing the network effect.
Since 2014, Bitshares have stable BitAsset backed by 200% of their values in BTS, pegging the price of USD, EUR, CNY, OIL, GOLD, SILVER, indexes, …
Their markets are growing and probably one day will represent huge capitalizations. None of us like to store our funds in fiat money going through a slow, centralized and expensive exchange with KYC policies.
BitShares has the potential of reaching a high market capitalisation, way over 1 billion dollar.
If it would be the case, this tech would still be great but not a very interesting investment. We all want to do a crypto investment that will bring us a ROI of x100 or x1000 in a few years, and not only x10. We want to do the same as Bitcoin's early adopters have done when we were all "missing the train".
Well, good news ! With all the misconceptions around BitShares and its community not focusing on the promotion of their platform but rather on improving their technology, BitShares is still at a very affordable price. The kind of price from which you can get on board now and have an insane ROI when it will finally take off. It won't last forever. As I maintain myself informed on all the projects running on BitShares at the moment besides the ones developed behind the scenes, we will probably reach a critical point soon and the price will start moving strongly towards the real value of BitShares.
This is only the beginning, as your are reading these words, several privates companies are working to integrate sidechains and allow trading of Bitcoin, Ethereum,
directly on BitShares (fully backed by the real token itself). The OPENPOS team, ready to get their product out soon will enable marchand to use cryptocurrencies finally in a simple way. Some are also implementing Bond Market, Stealth transfer (anonymous transactions) and lots of other features that will one day make of BitShares the nevralgic point where most of the Blockchain project will come to exchange their tokens and use the huge network effect of this platform.
The website is currently being reviewed and will soon display everything going on within these projects. I have faith that this new website will change the mindset of lots of investors as they realize what is happening at this very moment.
As some misconceptions have been explained, I a'm curious, what is your opinion ? From where you stand, what is the missing piece of the puzzle
if there is any ? Is this simply a matter of having volume in order to attract traders or having traders in order to have volume ? Maybe it is already happening ? Will we soon assist to the very first uptrend wave that will initiate a fast and steady BitShares growth ?
Your thoughts are very welcome and will benefit the whole crypto community, BitShares is not competing with anyone, it is just filling the need of a place where everybody can safely store and exchange value. In a few words, freemarket solutions to secure life, liberty and property for all.
Want to check out the decentralised exchange ? Follow the link : OpenLedger.info
Here are some interesting graphs ...
BitShares daily new accounts (more than 100 new accounts a day on average lately) :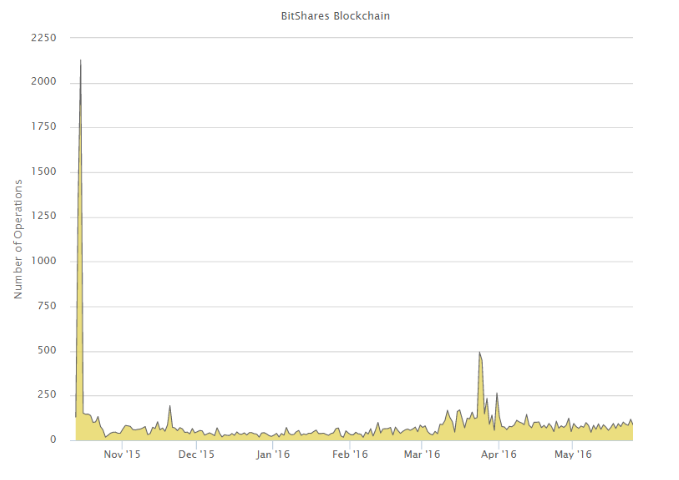 Daily BitShares transfers :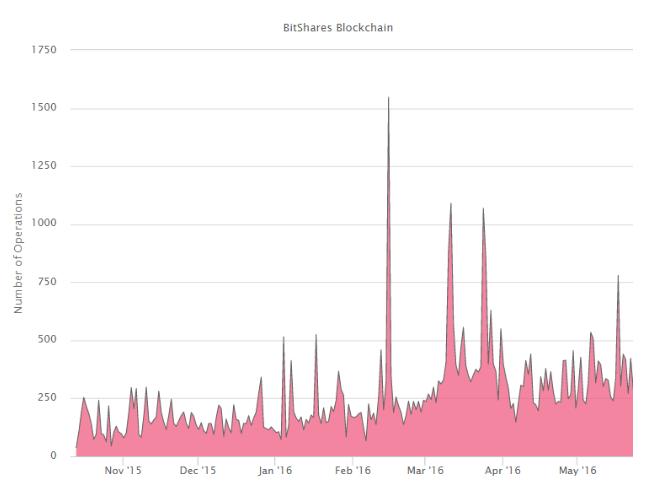 Daily BitShares decentralised exchanges fill orders :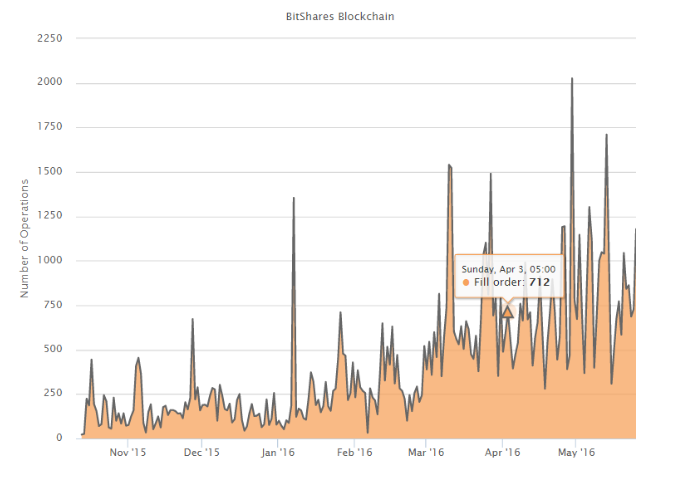 Special thanks to Mangou007 and DestBest for their contributions and corrections.
This article represent my opinion on the current situation of BitShares and does not constitute a trading or investment advice.