The marketplace for dragon eggs
The marketplace helps you to find dragon eggs from users who want to sell their eggs. You can purchase dragon eggs using your Bismuth wallet.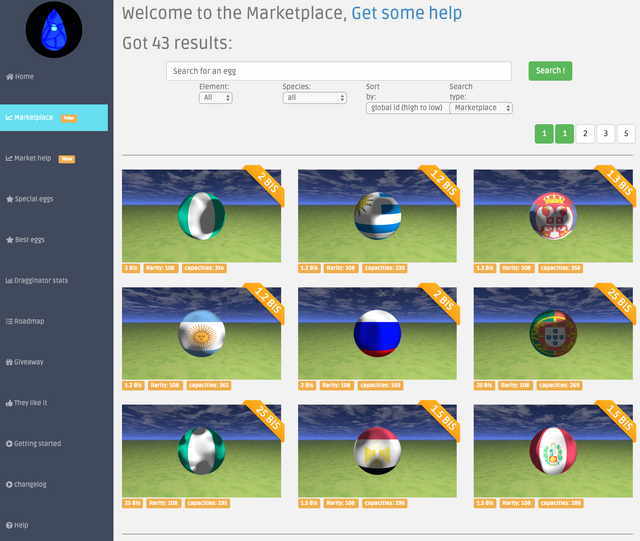 What determines the price of a dragon egg?
You can sell your egg for how much bis you want. You need to consider the following when determining a price for your egg.
Is your egg a special egg?
What is its rarity value? (the higher the better)
What are its capacities? (the higher the better)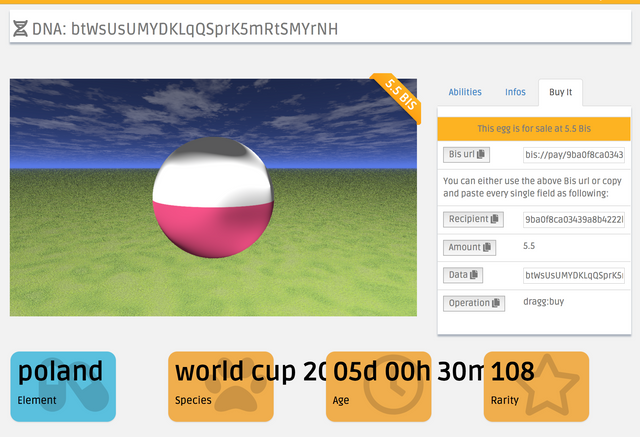 Links
Dragginator Introduction - https://steemit.com/blockchain/@bitsignal/z7reak3a
Dragginator Website - http://dragginator.com/
Dragginator Marketplace help - http://dragginator.com/market_how.php
Bismuth Wallet - https://github.com/hclivess/Bismuth/releases
Bismuth Explorer - http://bismuth.online/
Official Bismuth Site - https://bismuth.cz/