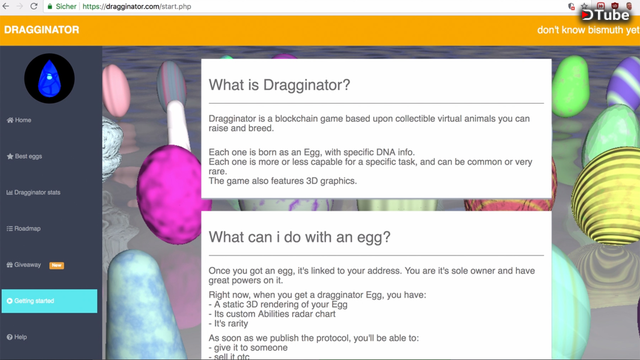 ---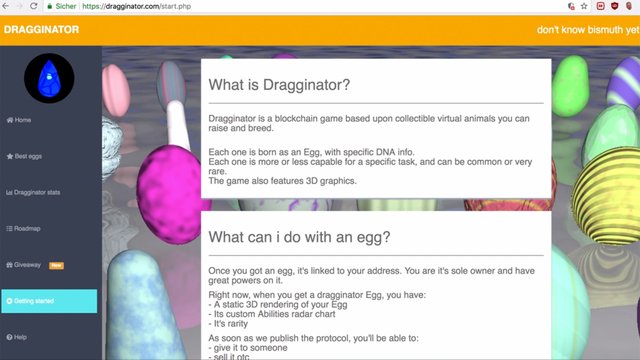 What is Dragginator?
Dragginator launched their virtual pet site based on the Bismuth blockchain. The Dragginator Eggs are virtual animals which can be raised and bred in the future.
How to purchase an dragginator egg?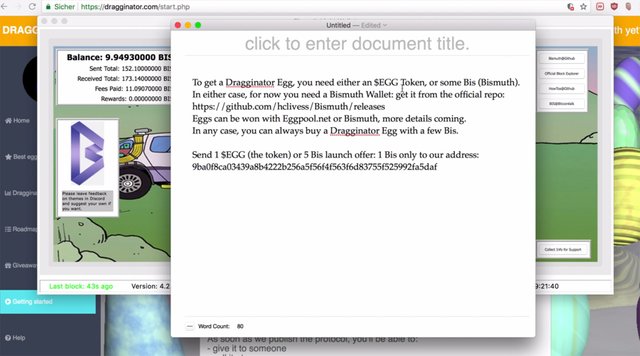 Note
Eggs token can be won with Eggpool.net or Bismuth, more details coming.
In any case, you can always buy a Dragginator Egg with a few Bis.
Send 1 $EGG (the token) or 5 Bis launch offer: 1 Bis only to our address: 9ba0f8ca03439a8b4222b256a5f56f4f563f6d83755f525992fa5daf
Current dragginator status
Currently you can purchasea dragginator Egg, and you get:
A static 3D rendering of your Egg
Its custom Abilities radar chart
It's rarity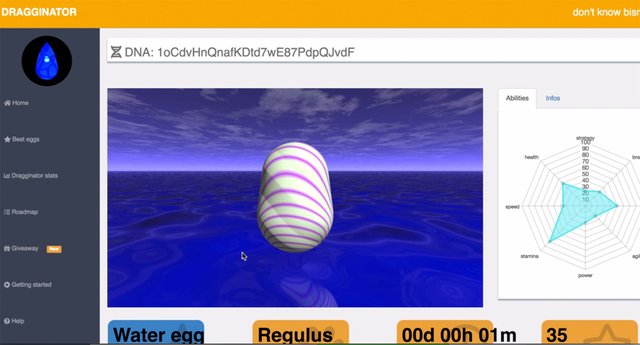 Some future features
Ownership transfer
Eggs hatching
Marketplace
Draggons breeding
Draggons interactions