Happy Birthday My Brother From Another Mother @Joshuaetim
Do you know who's Joshua Etim. If I say he's one of the finest young man on Steemit, I lot of people will argue so I'll just show you the picture cause photos do lie (so, they say)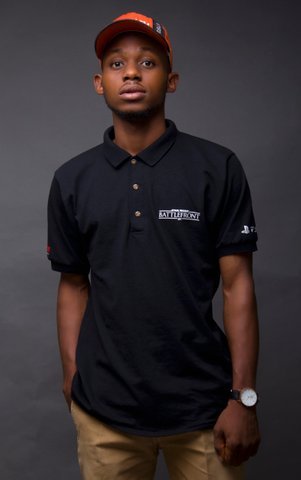 A lot of people here have expected this post about 18 hours ago because they all know how far Joshua and I have gone in this life.
I'm not here to write the deeds of this man, I'll say them at his wedding which is very soon. But if you are curious to learn a few things about Joshua and his journey on the Steem blockchain, you can read his post here.
Joshua and I have come a long way. I first met him in 2011 when we were attending a Jamb training class with brain Drillers. So, I came across this very intelligent dude in biology class who seems to understand everything about biology and the brain. Well, I didn't care about him till the girl I was having an eye for starting following him to learn more, and then love develop. Joshua, what was her name again, I think it was Peace or something.
Well, I wasn't very jealous, I just picked another girl but decided to be a friend to the dude who took my crush from under my nose. And boom, the bond of brotherhood was developed. We grew up in the next seven years to be the best of pals.
We've studied together, pursue money together, hunted girls together. What exactly have we not done together. And in January when I left the naval exercise camp, I called him and he told me to pack my things and join Steemit. I won't forget the exact words he used
Ikpa, there's this blogging site called spinit (well, that was what first heard before I became to know it's Steemit), it's a site you can blog and you get rewarded. I know you Etiese, you will do very well on the platform. Just check it out.
Ever since then we've gone together to carry out so many projects together on Steemit both offline and online.
Two southern kings in the north


Preaching Steemit in Nasarawa and sharing books to kids


Sharing books to children in my hometown.


Flying this Steemjet together


Sometimes the flight will involve some beer

So today I celebrate you the man with a big heart. I pray you many more years of extraordinary achievement on this earth. Stay strong, stay alive, stay happy brother