---
Yummiest Birthday Cake Ever
---
Since we're in Gozo and it was just John, myself and my mum for my birthday we didn't bother with a cake this year.
Well we did, but it was what we had left over from Christmas! 😂
As most of you weren't following me last year you may have missed my birthday cake post so I'm writing it again, lest you think we don't do good birthdays in my family. 😱
Not the best of photos but it was the best of birthdays and the best of birthday cakes. Chocolate and Beetroot with a real chocolate base, fresh fruit and cream cheese frosting. Soooooo yummy!
This year's birthday was pretty special too. Being in Gozo for it was a real treat. Cake or no cake!
---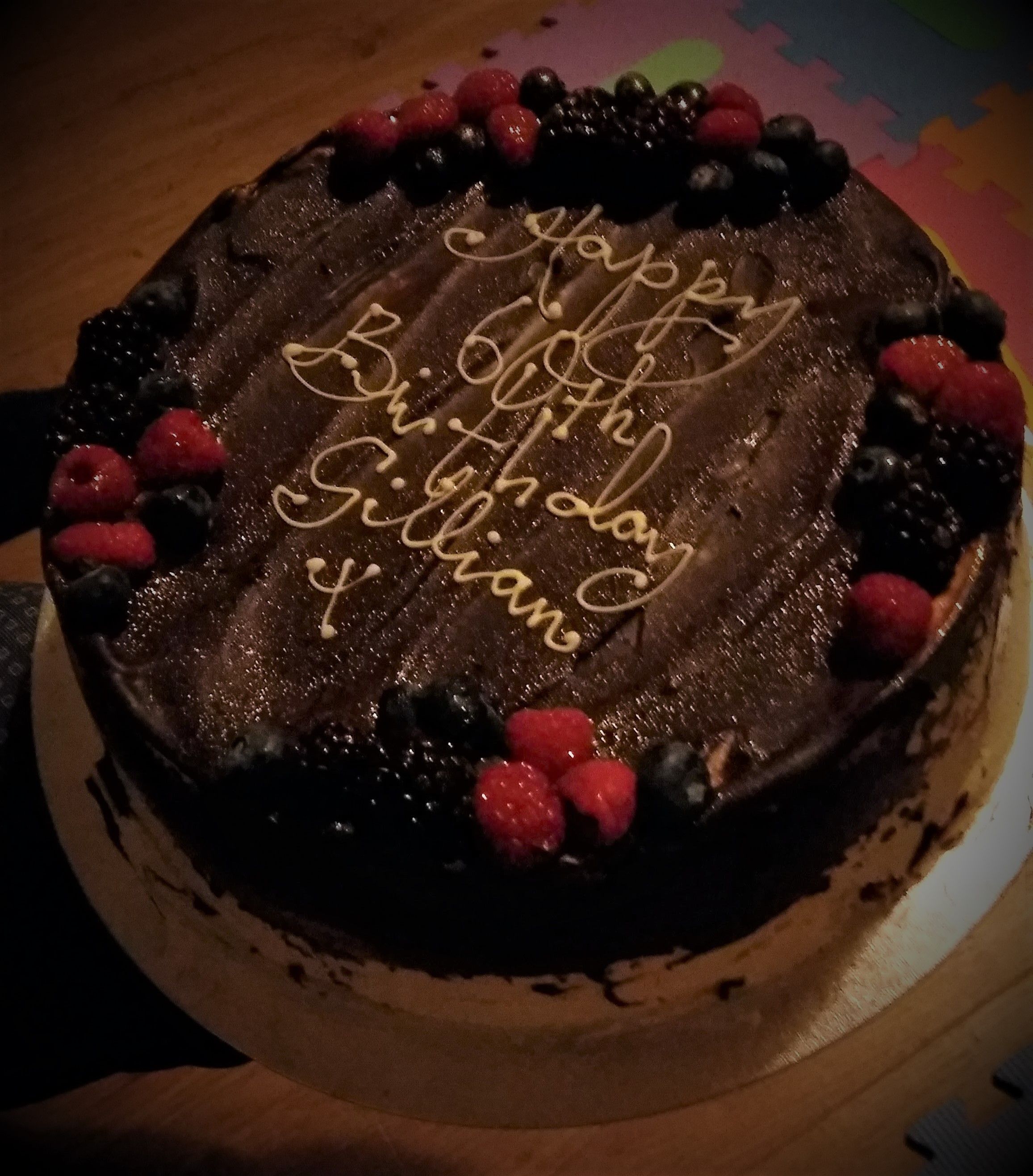 ~ ~ ~ ~ ~ ~