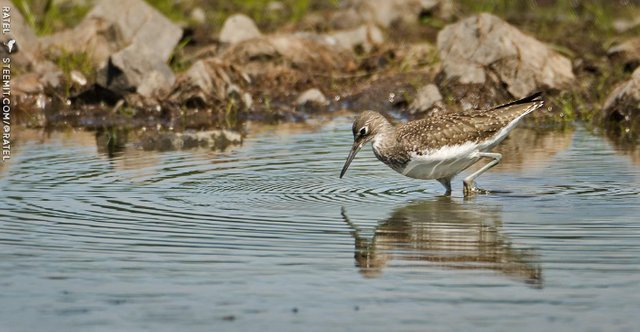 The green sandpiper (Tringa ochropus)
Here, in the video you can watch his process of finding food. In the process, he meets another sandpiper (wood sandpiper). He stops briefly, decides what to do next. And it seems they both do not know how to behave.
But they do not fight, do not swear, but simply peacefully disperse. There is enough food for everyone on this small lake.
And also, at the end of the video, he caught a small fish.
---