Seeing a large predator out in the open is a unique experience to say the least. On a recent, blustery day on a beach I was preparing to go for a dive but decided to call it due to the weather and then out of no where this large eagle landed on the beach beside us.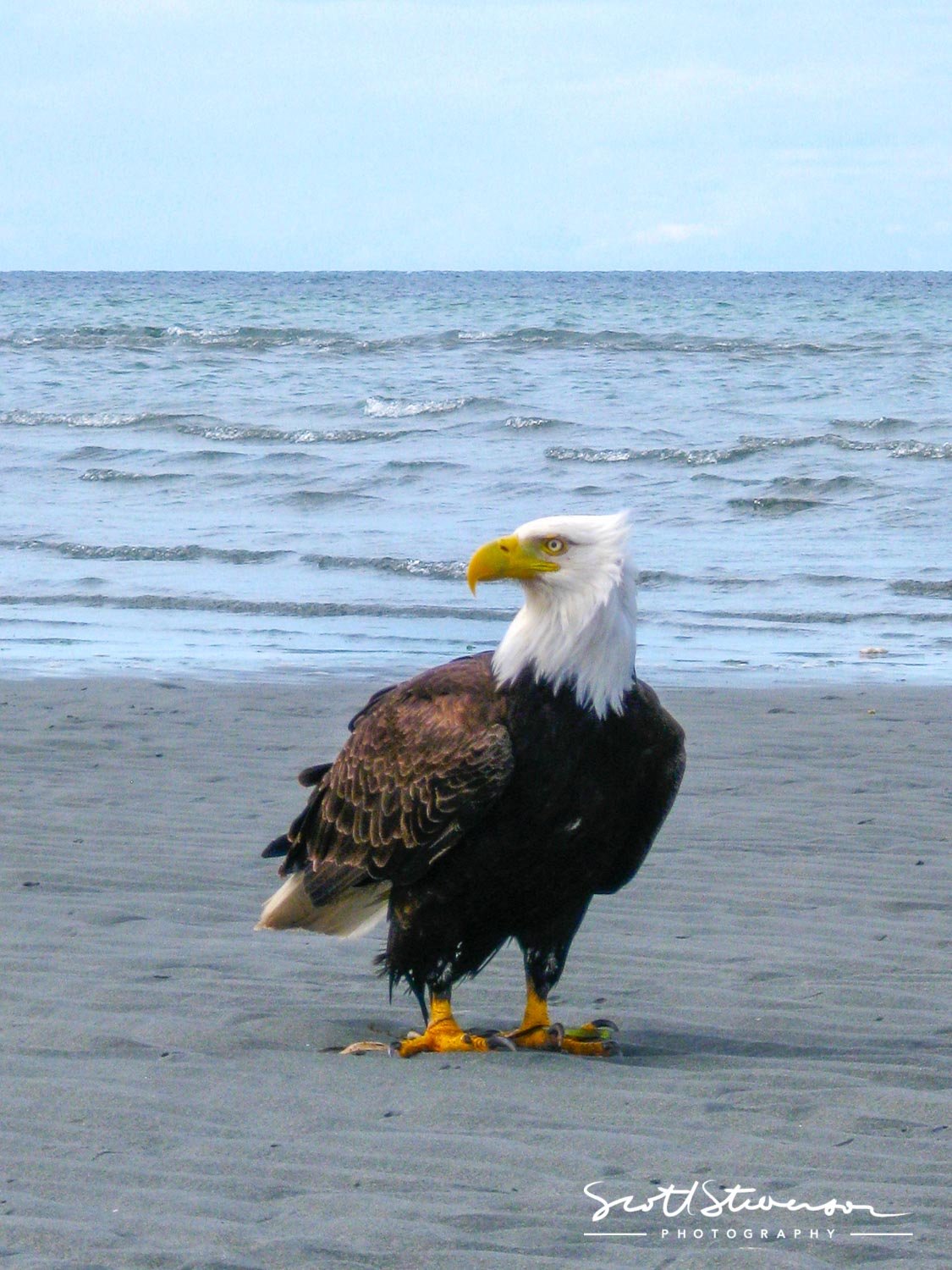 It wasn't injured or aggressive in any way it just stopped by to check us out and see it there was food. Between my dive partner and I we figured it saw the black dive gear and the metal from the buckles and such reflecting in the sun and wanted to know what it was.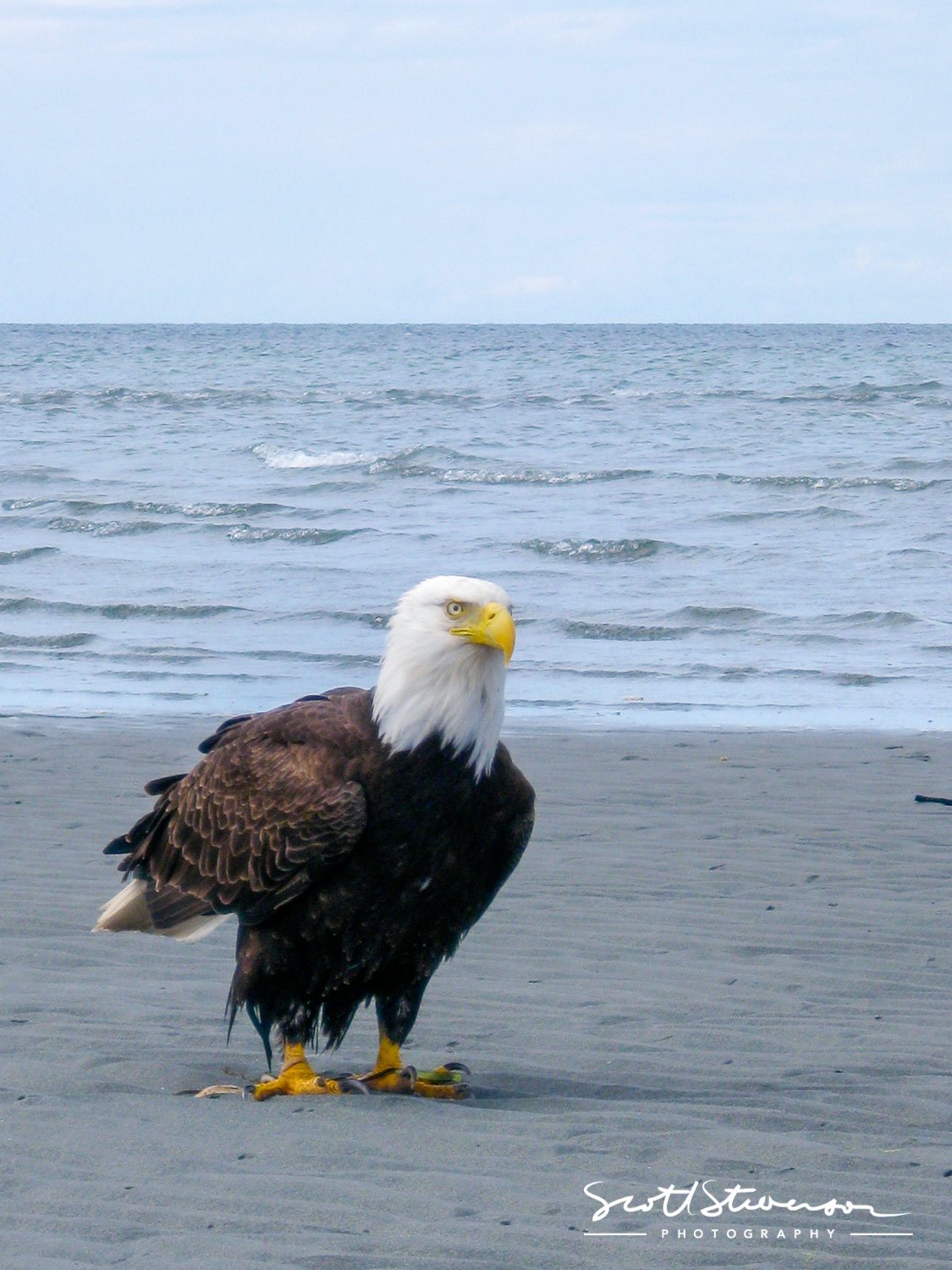 I had to scramble and get the images I did, it was only near us for a few seconds before it took off again.
Very cool to see such a magnificent bird so close. It always a good idea to have your gear handy you never know when you might get a great opportunity to shoot something amazing!
Thank for reading and have a great Monday everyone.
Scott
For more images and stories - http://www.scottstevensonphotography.ca/