Sparrow Season in WA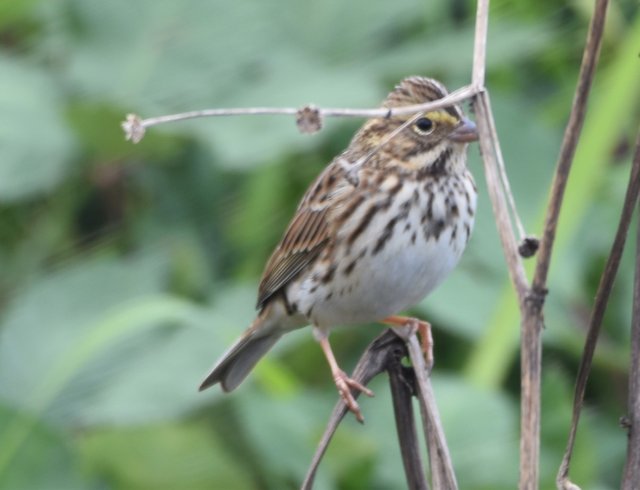 Savannah Sparrow Passerculus sandwichensis
In western Washington once the neotropical breeding birds have migrated south, and many of our residents have become more quiet after breeding, we get returning wintering species back, among them lots of sparrows. Large flocks of Zonotrichia sparrows, generally a nice mix of White-crowned Sparrows and Golden-crowned Sparrows, with on a good day an White-throated Sparrow or maybe even a Harris's Sparrow. Mixed in are usually Fox Sparrows, Song Sparrows, Lincolns Sparrows, maybe lingering Savannah Sparrows, Dark-eyed Juncos and maybe a real rarity for our area. Last winter we had a Clay-colored Sparrow hang out at one of our sparrow patches for a few weeks.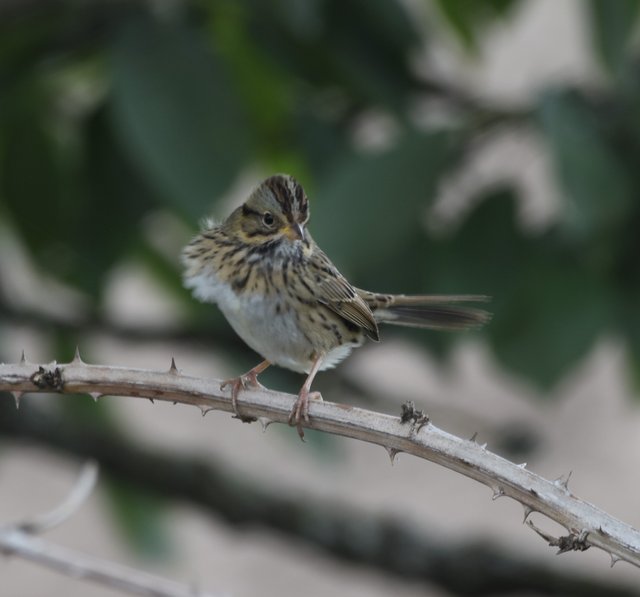 Lincoln's Sparrow Melospiza lincolnii
Today I visited a weedy border of a farming property in Fife, WA and looked over the nice flock of sparrows there. Highlights were two brief glimpses of White-throated Sparrows, but mostly just getting reqcquainted with our common winter visitors. Welcome back to our prototypical LBJs (little brown jobs).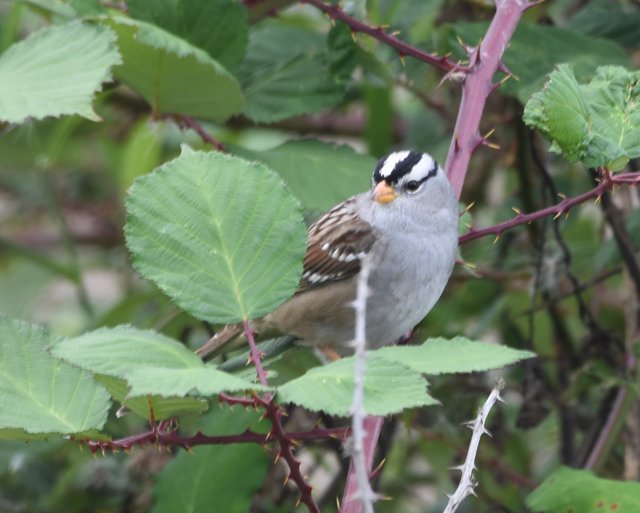 White-crowned Sparrow Zonotrichia leucophrys