Podcast Recording and a Bit of Birding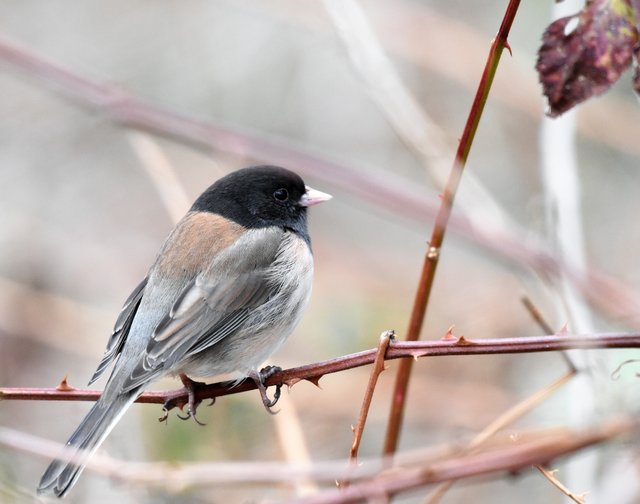 The most numerous species of bird today at the Swan Creek County Park was Dark-eyed Junco Junco hyemalis.
My birding highlight today was having Ben Lizdas on the Bird Banter Podcast for Episode #7. You can find The Bird Banter Podcast on the iTunes store, Google Play, Spotify, Stitcher or on Podbean. I am in the process of also posting my podcast episodes to dSound on the steemit blockchain.
https://birdbanter.podbean.com/mf/play/asgmej/Ed_Solo_TBBP_6.mp3
I hope to have that edited and ready to go online tomorrow, but after the recording session I got out for a little birding. Three stops, first at the 11th Street Puyallup River Bridge, then the Gog-li-hi-ti Wetlands, and then a walk at the upper Swan Creek County Park.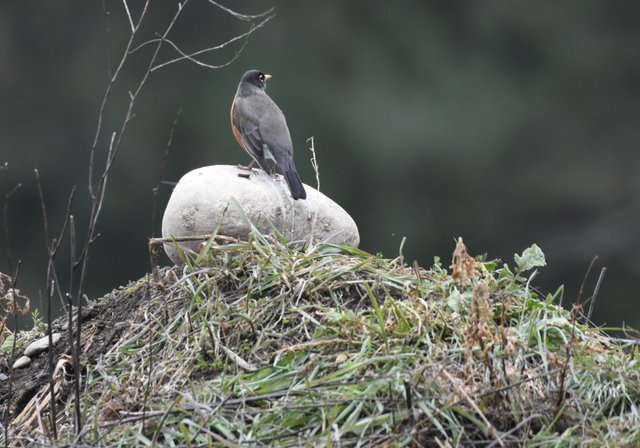 This American Robin Turdus migratorius sang from the top of a large pile of gravel, playing King of the Mountain.
The first two stops were very quiet, midday birding and not much moving. The walk at Swan Creek was a bit more productive. A Spotted Towhee gave me a photo chance shortly after walking into the park.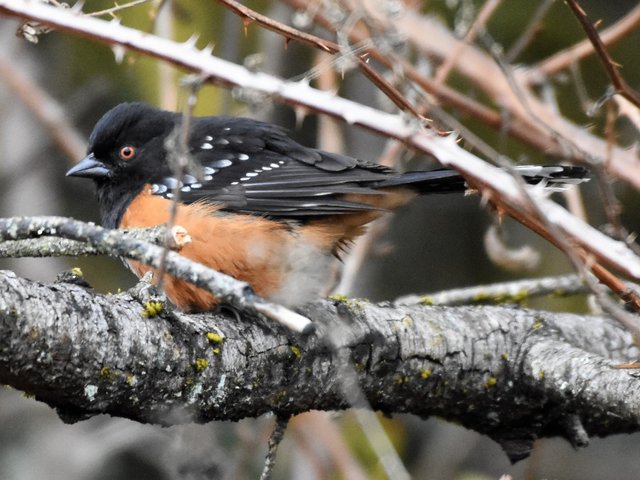 Spotted Towhee Pipilo maculatus.
Good Birding. Steem on!
An American Robin played King of the Mountain. A Ruby-crowned Kinglet gave a typical look, i.e. no ruby crown visible, but the greenish color, hyperactive behavior, black area behind the second wing bar, and tiny size.