Bet you didn't know! #1
We all know that our brain is the one and only organ that makes the decisions, the one part that does all the processing, and the only one that sends instructions to the rest of the body. Well is it really?
Surprisingly its not :)
Remember the last time you touched something really really hot? Or stepped on a lego part? Well if everything with you is in order, you probably jumped right away because of the heat or the pain! well is it turns out its not your brain who made that call to jump, its not him who controls this reflexes, but it is the spine!
The information of the heat/pain or something that needs our immediate action gets first to the spine, and than the spine immediately decides the action that need to be taken (move that hand!) and only than the information reaches the brain and it interprets the feeling that caused us to move. So first we move and than we learn why we did it :)
Bet you didn't know that :)
source:
https://en.wikipedia.org/wiki/Withdrawal_reflex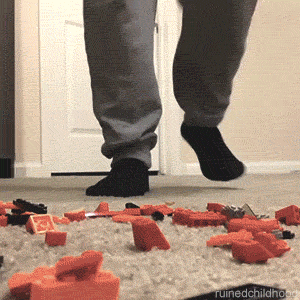 Follow for more fun facts that I bet you didn't know :)