Leverage trading on Binance, register fast.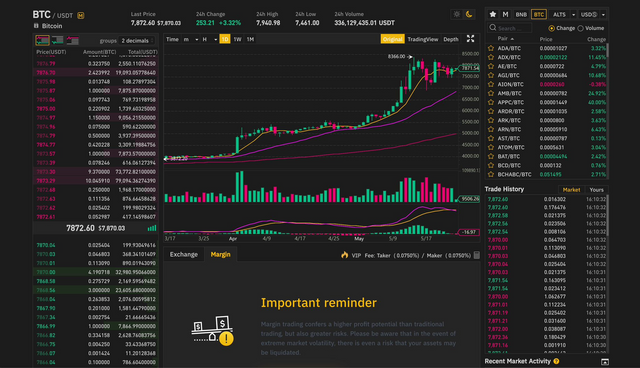 What is leverage trading
It is pretty simple. Trading with a leverage is an ability to multiply the amount of money you are investing. For example, you have 100$ on your account, and exchange allow you to trade with 5:1 leverage, that means you can buy coins worth 500$, but you have to be careful. If coin you bought go down by 20% then you will be 'liquidated', that means your coins will be sold by the exchange to secure their assets.
Long and Short
These two words will be repeating very often. When you are buying long positions you expect that asset you bought will go up. On the other hand when you are buying short positions you expect that asset will go down.
Register on binance
It happend in past that binance closed registration. Right registration is open. But once they allow margin trading a lot of new users might want to join there so better hurry up and register there before that will happen.
You can easily register there with this link