Even though last March was basically an episode of the "winter strikes back " reality show, I was very eager to take my new bike for a spin, especially heaving to wait a whole week because of work and particularly cold and wet weather.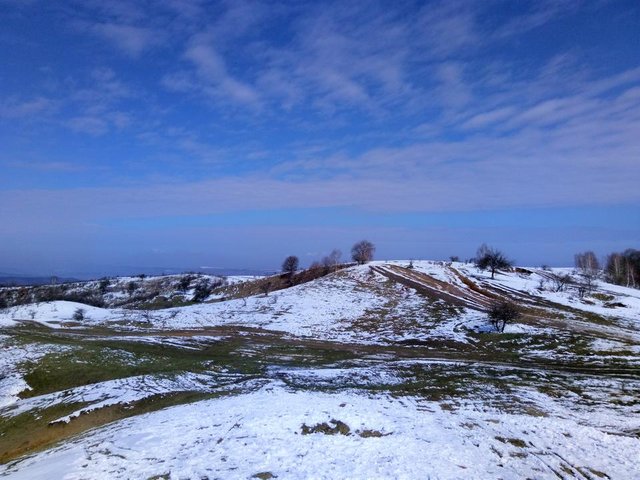 I had to choose a route that was mostly asphalt because the snow was melting and I didn't want any of that "glorious" mud on my pristine bike.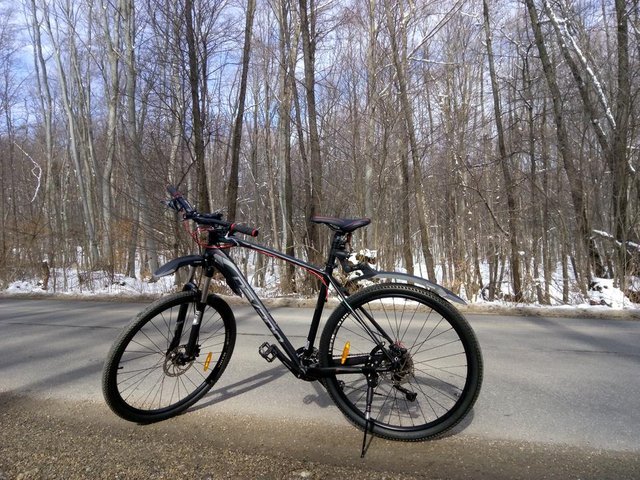 The glamour shot while biking through the forest
After looking at the map for a while I settled on a round trip to Pădureni village from Cluj-Napoca: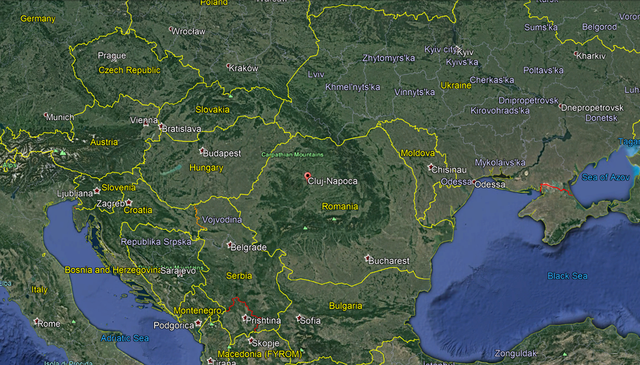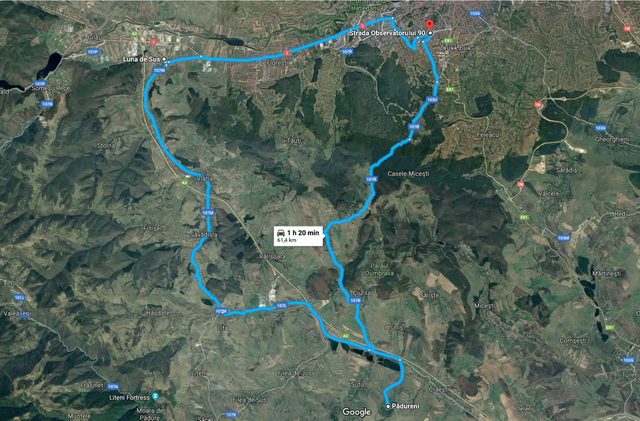 Cluj-Napoca's location on the map and an overview of the route I took
Pădureni would translate into something along the lines of "Forestville" and the name is quite common in Cluj county - maybe living near the forest was as cool back in the day as it is now.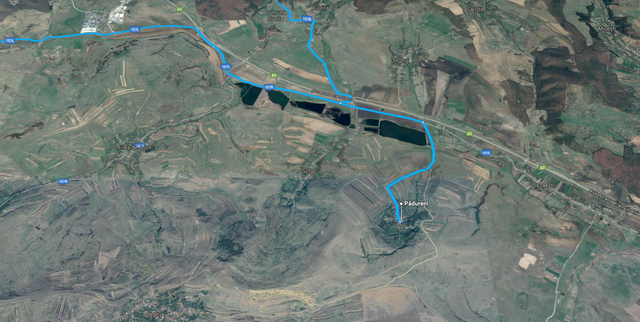 Pădureni village nestled in a valley, surrounded by trees - obviously
" - Where do you live?
- In Forestville.
- Dude, that's so cool! and you named the place after the forest?...so rad."
Totally accurate historical dialogue.
The scenery was more wintery than it had been all winter and the wind wanted the emphasize that.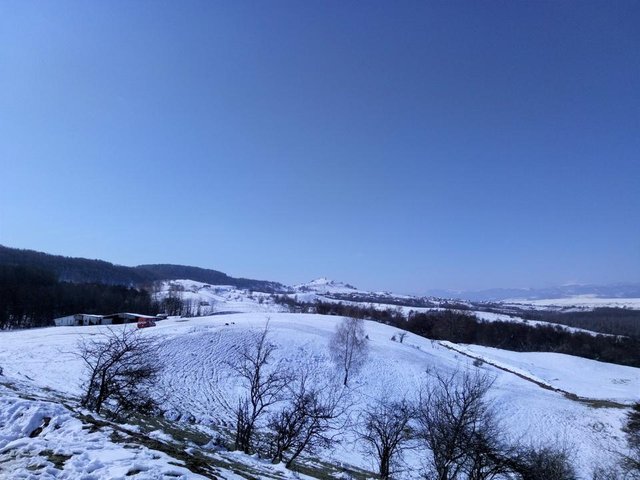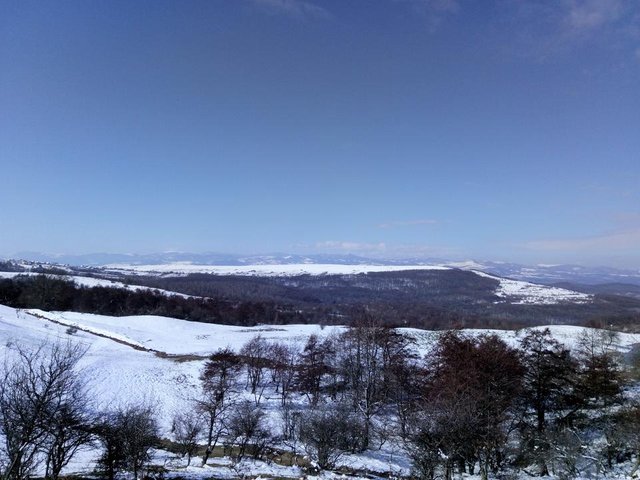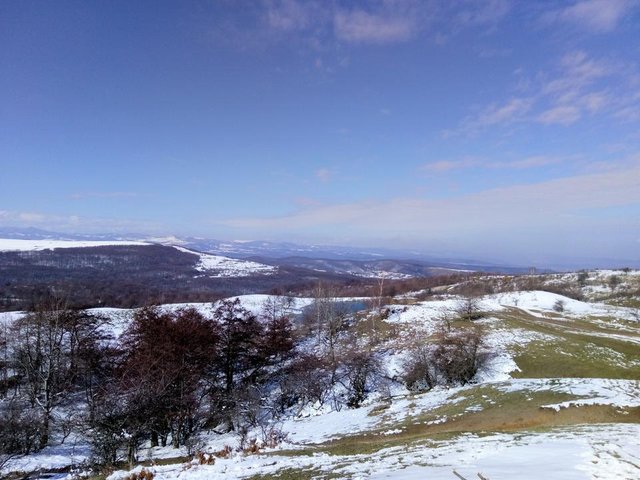 The view near Sălicea village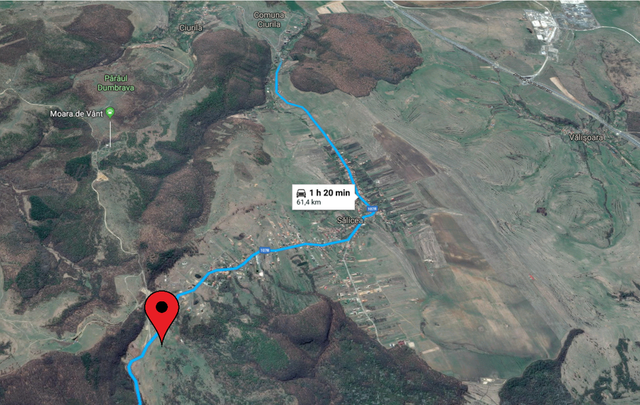 The spot with the view - the map is rotated to represent the perspective from which the photos were taken
And boy did I freeze on the downhill sections even though I had a lot of clothes on.
So moments of basking in the sun like lizard, was mandatory in order to get some sort of feeling back into the extremities. And they were the perfect excuse to take in the nice wint...I mean spring landscape.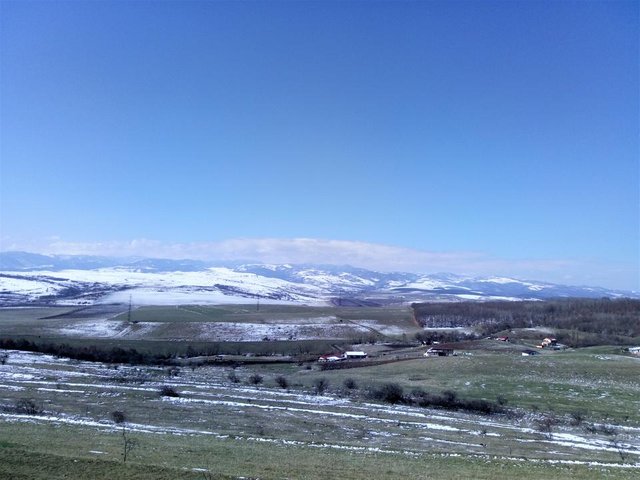 Gilau mountains in the background
I was hoping to find a village hidden in woodland with old houses and traditional architecture still preserved.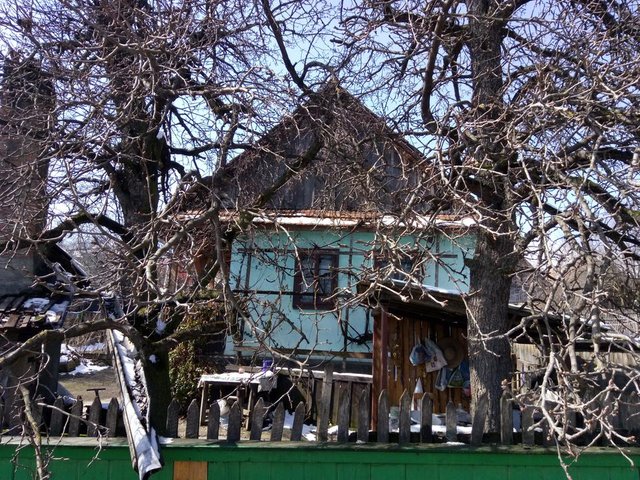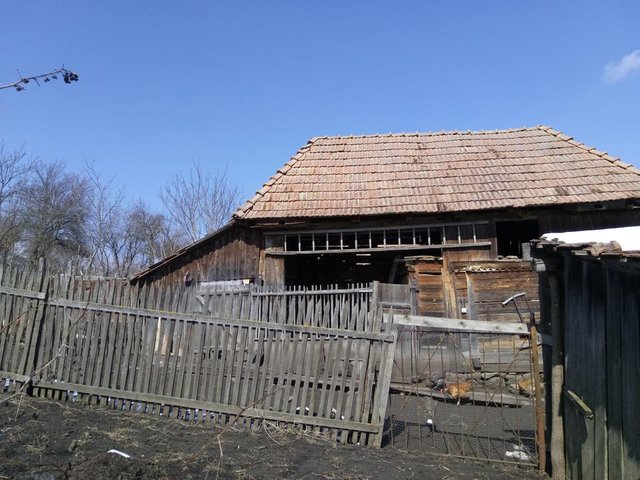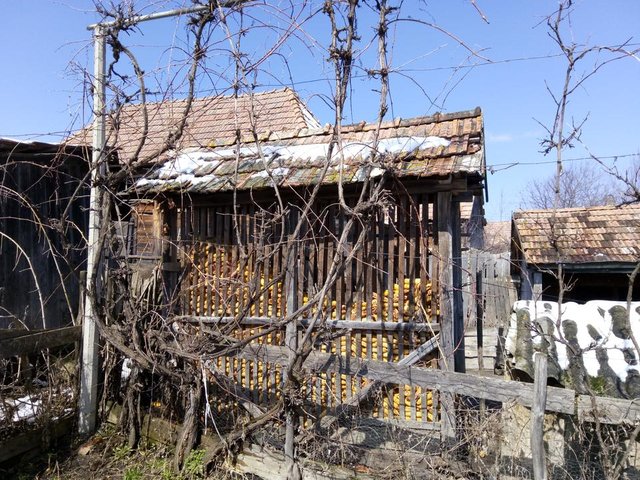 Well.. there were a few trees I must admit, but I kind of struggled to find some cool examples of traditional architecture.
The school was shut down long ago due to the lack of children.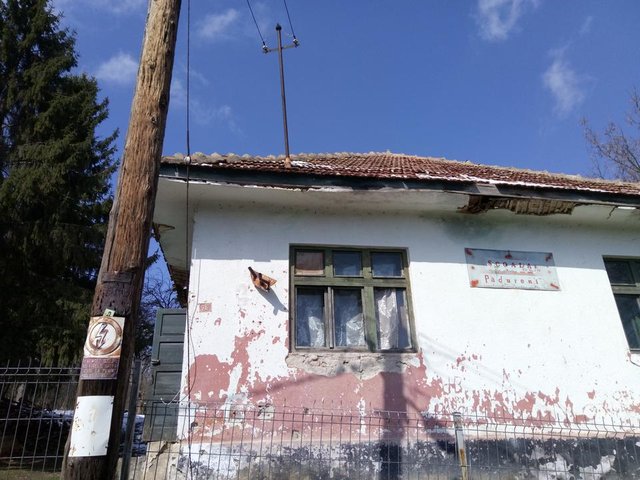 The highlight of the trip was the old wooden church.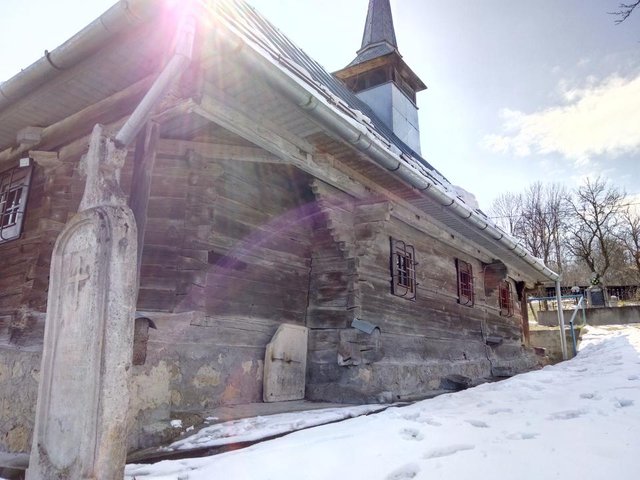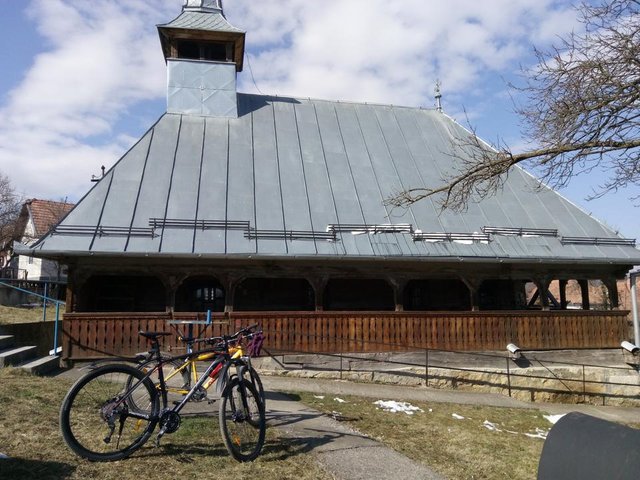 But this had a twist too, instead of a traditional roof made of wooden shingles, it had a more practical and less historically accurate metal roof.
And after kind of a Benny Hill adventure trying to find somebody that could let us visit it inside, we were told that we couldn't if we took pictures .... "So what's the point then?", I told myself. Oh well, at least I tried. More about the church itself in upcoming posts.
After eating and some more defrosting in the sun, it was time to head back home.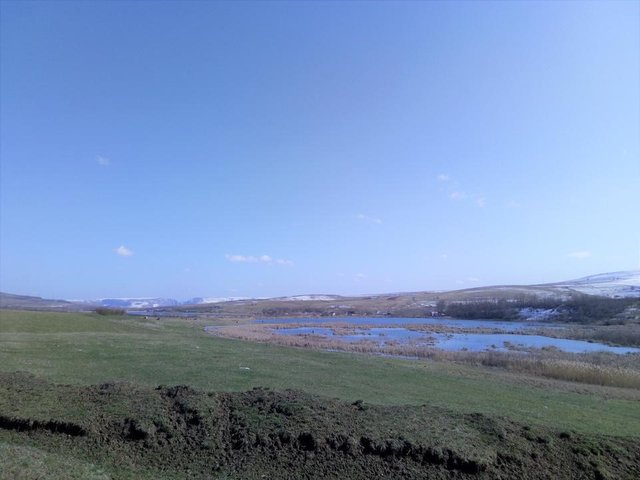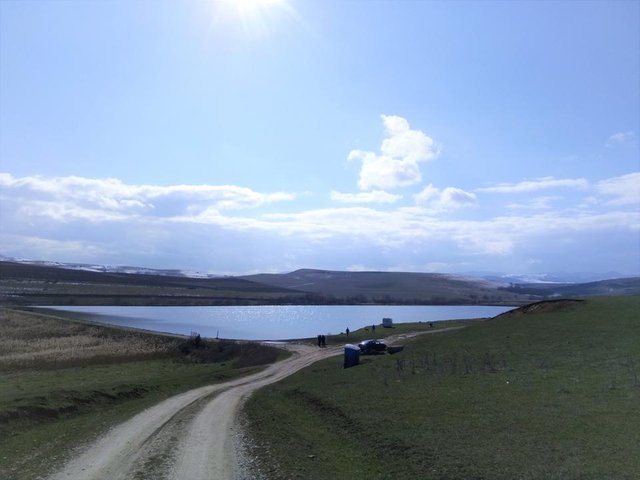 I was contemplating how lovely it would be to run on the trail surrounding the lakes in the morning. They were build for recreational fishing but I have always found that pastime to be extremely boring.
Fortunately there was no boredom to be had because there was still a lot of pedaling to do on the road back to Cluj-Napoca which at least kept me warm. So I arrivied home happy that I tested the bike, explored a new village and didn't lose any fingers to the cold :)

My name is Adrian a.k.a "The nearsighted traveler". I'm a running enthusiast who loves to spend time enjoying nature. I write mostly about running and the places I explore.
If you are new to this platform you might want to check out these posts:
5 Easy Rules for Navigating The Steem Ecosystem
The 6th Easy Rule for Navigating the Steem Ecosystem
And if you want a good laugh you can visit my other account @cmmemes where I fail at being funny but persevere anyway :)