BIGAR WATERFALL - A real natural wonder!
Hello again I say to you my fellow steemians! 👋 👋
Today I'm writing this post to keep a promise I made few days ago in one of my comments... I'm going to post a update on that comment to invite my steemian friend @kus-knee to have a look at the wonders, this small, yet incredible beautiful country, has to offer! 😊😊
I hope you'll appreciate the time and effort I put into this article and any kind of support would be deeply appreciated... 😊
---
Bigar Spring, also called Izbucul Bigar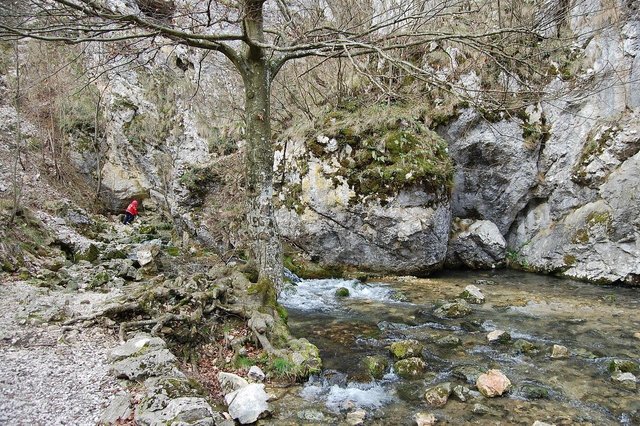 ---
Location of the Reservation on Romania's 🇷🇴 map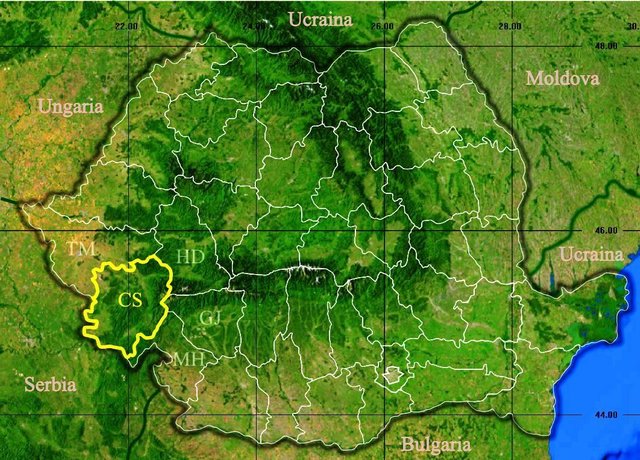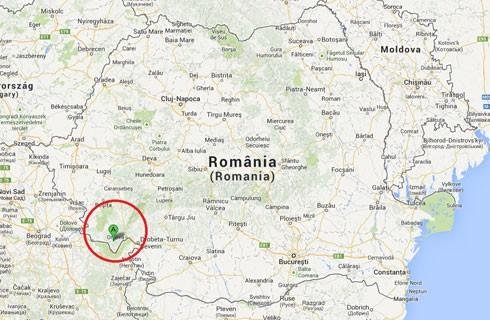 ---
County Caraș-Severin
Closest city : ANINA
Coordinates : 45°02′44″N 21°57′42″E / 45.04556°N 21.96167°E
Surface : 176,60 ha
Foundation : 1982 declared protected area in 2000
---
Bigar Spring ( also known as Izbucul Bigar) is a protected area of national interest that corresponds to the IV-th category of IUCN ( natural reservation of mixed type ) found in Caraș-Severin County on the administrative territory of Bozovici commune.
---
DESCRIPTION :
The Natural Reserve was founded in 1982 and later declared protected area thru Law Nr. 5 on 6 March 2000 published in Official Monitor of Romania Nr. 152 from 12 April 2000 ( concerning the approval of the fitting plan of national territory - Section III - protected areas.
The natural area stretches over a surface of 176,60 hectares and is included in the National Park of Nerei Keys - Beușnița.
The Natural Reservation is a hilly area, with springs, keys, calcareous abrasions, valleys, lakes, dunes, caves, avenues, meadows. With a fauna made up of mammals ( like brown bears , links, wolfs, foxes ) birds, reptiles, frogs and fishes and a flora (like common walnut, Turkish hazel, thorn, Banat peony) all being specific to this mountain group of the Banat Mountains.
---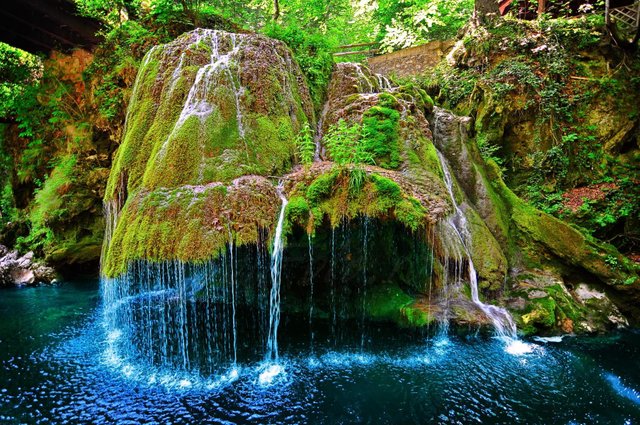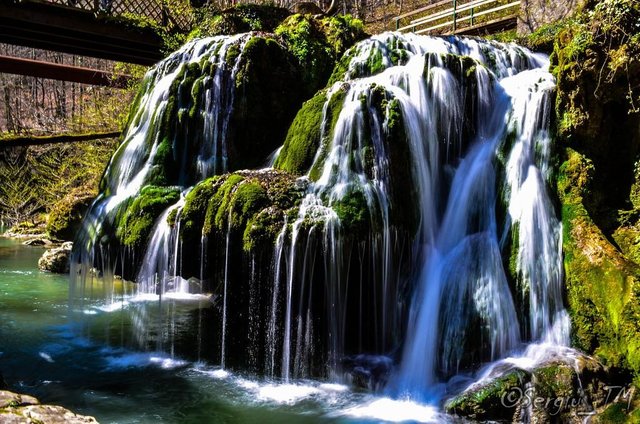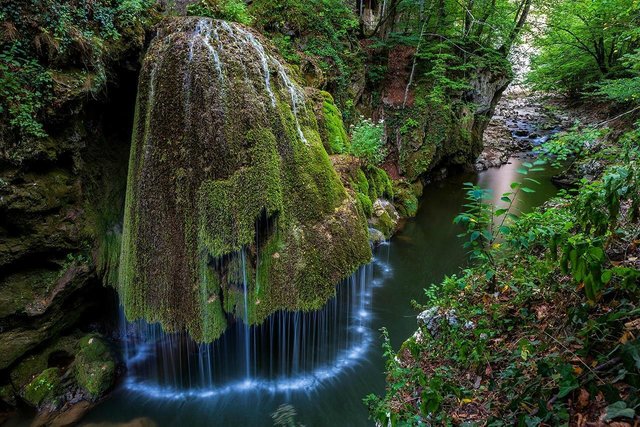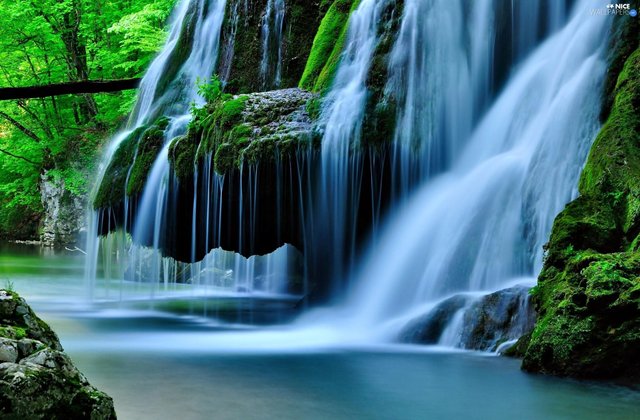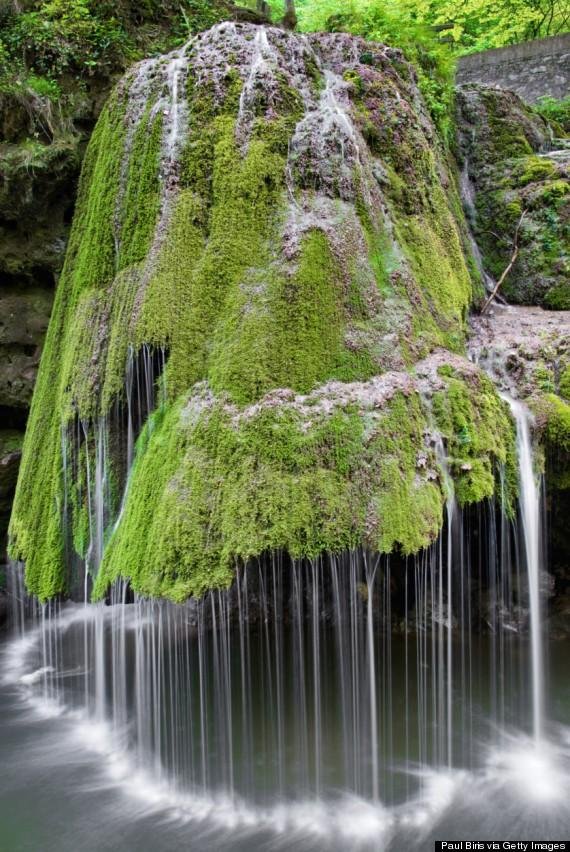 All photos are various representations of BIGAR WATERFALL
---
IZBUCUL BIGAR is a powerful spring ( hence the term izbuc ) powered by a groundwater course which crosses the cave with the same name from the Anina Mountains.
After roughly 200 meters the water of the spring (rich in limestone) flows into the Miniș River from a rocky threshold, forming a cascade of limestone calcareous tufa, called BIGAR WATERFALL.
---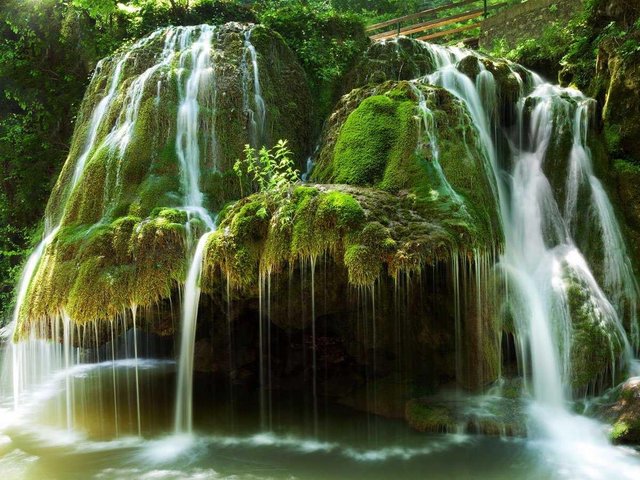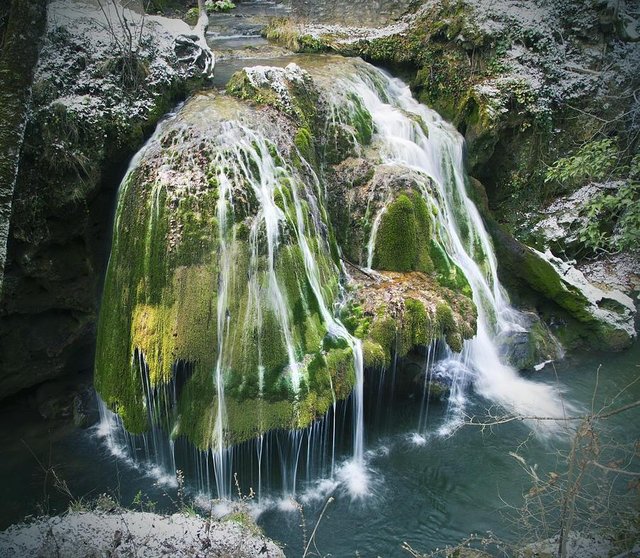 The World Geography site putted together in 2013 a list of the most impressive waterfalls in the world. On the first place is Bigar Waterfall from Caraș-Severin.
Previous, in September 2010, an international travel guide, National Geographic Traveler - Romania, was the first to present this cascade in the specialized tourist press.
And now have a look at some photos of the same waterfall taken during the winter... 😍😍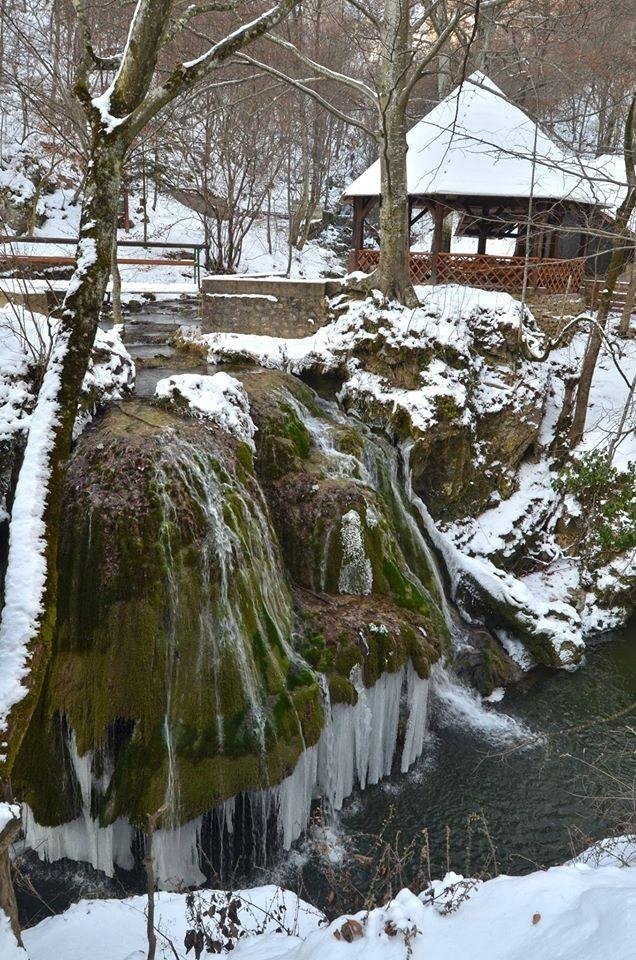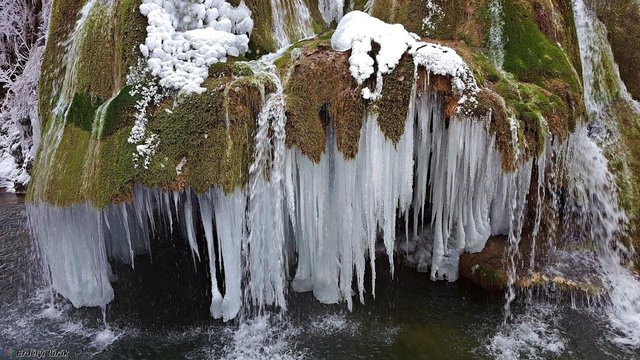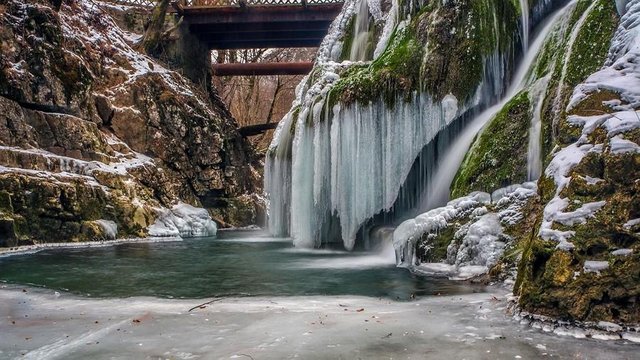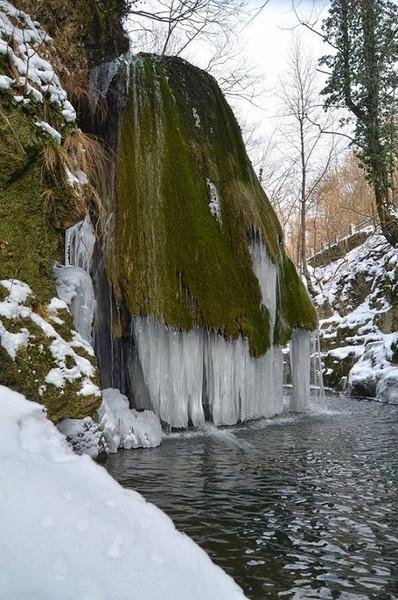 And now I wonder what are your thoughts in this very moment...
All the information above was possible thanks to Wikipedia.com, so I have to give them credit for it. ✌️✌️👍 Thanks Wikipedia.com! 😊
---
Next I would like to invite you to have a look at this next videos, first one presenting BIGAR WATERFALL and the second one is representing an exposure to other waterfalls considered beauties in my country - Romania. 🇷🇴 😊
---
First video - Bigar Waterfall :
---
And the second video I was talking about, 24 most spectacular waterfalls in Romania 🇷🇴 :
---
I hope you will going to enjoy this small presentation of the most spectacular waterfalls from Romania 🇷🇴!
If you liked it I kindly invite you to let me know what you think in the comments section! Thank you! 😊👍
Until next time, STEEM On!✌️✌️