So Far, So Good!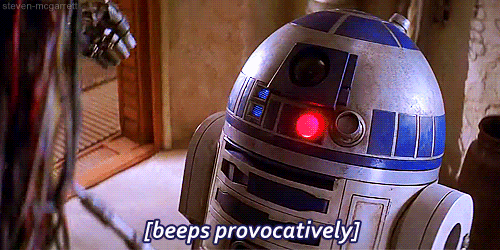 The Ball is Rolling Nicely
First Off, Thank You!
Last week, we unveiled The Allied Forces and have had a wonderful response! People have kindly delegated some of their hard earned STEEM Power to add to the value of the vote and help donate to our causes. The script has been running beautifully, and there haven't been any problems. We have everything set up for it to be listed on Steem Bot Tracker, and are pushing to get that done this week.
You Can make a Difference
Our bot has been designed to give back to several communities and initiatives across the platform. As things progress and certain goals are reached, those are all subject to change. Below, you will see a list of the accounts our income generated will go to:
85% is going to the delegators distributed accordingly by the weight of their delegations.
4% is going to @thealliance to help support our beloved family.
3% is going to witness @jatinhota for his grand technical skills.
3% is going to witness @enginewitty for concept and design.
1% is going to @killerwhale to assist in contest funding.
1% is going to the charity @youarehope to help with their pursuits.
1% is going to @tarc to aid them with finding doggies homes.
1% is going to @welcomewagon so they can better cultivate new Steempeeps.
1% is going to @poetsunit to help curate and encourage more poets.
Dividends are sent out daily to delegators and beneficiaries.
You Want To Delegate?
We could surely use some more of that generous spirit from the community! By doing so, you are essentially donating to all the communities listed above and at the same time, getting a kickback for your much appreciated delegation(s). You can delegate to the Allied Forces with as little as 10 Steem Power. It involves a total of 9 very small steps that take a total of 30 seconds to complete. You will find a few graphics here that help to illustrate just how easy it is:

- Type in your username/Steemit ID (without the @ symbol) in the box that says 'Delegator'
- Tap/click the green rectangle that says 'Load'
- Wait for it generate the green checkmark

- Type in alliedforces (without the @ symbol) in the box that says 'Delegatee'
- Decide how much of your available Steem Power (SP) you will delegate and type it in the associated box
- Tap/click the green box that says 'Delegate!'
- This will take you to Steem Connect where you confirm the amount
- Type your username and password in the appropriate boxes and submit it
- And now you're done! It will broadcast and be recorded by the witnesses to the blockchain
Other Ways To Delegate
There are a few other ways a person can delegate too. If you have Vessel, it is easily done from your dashboard. Can also
use Steem World
, or
this multi-tool utility belt
. Either way you decide to go, you will still be giving back to the community and earning interest on your assistance.
Updated Parameters:
We accept both STEEM and SBD for bids.
Current Maximum and Minimum bids will be listed on our page.
Minimum age of a post is 15 minutes.
Maximum age of a post is 4 days (96 hours).
Maximum bids per author per round is 4.
If you have been downvoted by @spaminator, @steemcleaners, @cheetah, @enginewitty, @jatinhota or @mack-bot, the Allied Forces will NOT upvote your post and your bid is forfeit.
We frown heavily on spamming and plagiarism so any blacklisted users that send bids will not be voted on. Those funds are forfeit and sent directly to @thealliance.
Any posts that carry the NSFW tag will not be voted on and bids will be refunded.
Any bids for posts outside of the minimum or maximum age we have set will automatically be refunded.
Allied Forces will vote every round upon reaching 100% Voting Power (VP)
The account will resteem any URL with a bid of 0.8 or higher (up to the current max)
Thank YOU!!
We appreciate all the support we have already gotten! Anyone that has any suggestions, please let us know in the comments. One was made for a voting trail? More feedback on that would be great. And remember, by supporting our bot, you also are supporting some of our preferred organizations on the platform. If you enjoy being on the STEEM blockchain, don't forget to vote for your favorite witnesses that help keep it running! STeem oN!!