There's a New Bid Bot in Town: @steembidbot
@steembidbot is a bid bot. Send in a bid, @steembidbot will support your post by upvoting it. In addition, you also have the potential to gain back higher returns on your investment. You can also support @steembidbot by delegating your Steem Power. More details below.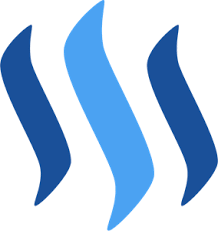 Rules and Policies
Bidding Round: Every 2 hours and 24 minutes (100% Voting Power)
Minimum Bid: 0.10 SBD or 0.10 STEEM
Post Type: Posts and Comments are accepted
Tags: nsfw tags are not accepted
Post Duration: Post must be written within 6 days
Bid Frequency: You may bid multiple per bidding round (up to 5 times)
Bid Friendly: Invalid bids are refunded
How to Join
Copy the URL of the post you want @steembidbot to upvote
Go to your Wallet

To bid in SBD: Under STEEM DOLLARS, click "Transfer"
To bid in STEEM: Under STEEM, click "Transfer"

Fill in all the fields in the Transfer to Account box:

To field: Enter steembidbot
Amount field: Enter the amount to bid (minimum 0.10 SBD or 0.10 STEEM)
Memo field: Enter the URL you copied in Step 1

Click the Submit button
If asked, provide your Active Private Key.
How it works
Every 2 hours and 24 minutes,
@steembidbot
will upvote all posts from steemians who have placed a bid during the round. The Voting Power will be shared among all bids placed, weighted according to the amount bid.
For example: At the end of a round, a total of 10 SBD was submitted by 2 bidders. The first bidder placed 2 SBD, and the second bidder placed 8 SBD. As a result, @minnowfairy will upvote 20% of the full voting power to the first bidder, and 80% to the second bidder.
Delegating Your Steem Power
You can also support @steembidbot by delegating your SP (Steem Power). @steembidbot will transfer the earnings to you every 8pm. The amount transferred will be proportional to the steem power you have contributed. The commission will be 20%.
New Steemian Project
This is part of an initiative for the New Stemians Project. In the New Steemians project, we help new members of steem by education and resteeeming their articles. Get your articles resteemed too for maximum exposure. You can learn more about it here: https://steemit.com/introduceyourself/@gaman/new-steemians-project-launch
Thanks and Credits
Special thanks to @yabapmatt for the contributions he has made.
For issues, contact Gaman on Discord: @gaman#7699 or [email protected]