Minnowfairy Update: Rules and Policy Guidelines
Good day Steemians!
We are announcing some changes to our rules and policies today. Please refer to the table below for the latest guidelines.
| Category | Description |
| --- | --- |
| Bidding Round | Every 2 hours and 24 minutes |
| Voting Power | 100% Voting Power (No Cap) |
| Minimum Bid | 0.20 SBD or 0.20 STEEM |
| Post Type | Only main posts will be accepted |
| Tags | No nsfw tags please |
| Post Age | Post must be written within 6 days |
| Refund Policy | Automatic refunds on unqualified posts |

As a reminder, be aware that as part of our broad base stance on responsible use of Steemit, we will continue to actively monitor against potential abuse of the system. Anyone convincingly found to be deliberately abusing the system will be added to our blacklist.
We are constantly looking to bring a better serving environment to the community. If you have any questions or suggestions, please let us know on the comments section below.
Thank you and we look forward to your continued support.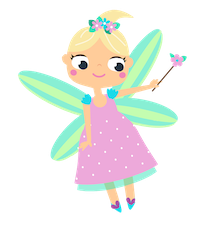 Appendix: Minnowfairy Overview

@minnowfairy is a bid bot that helps give your post a promotional boost. Send in a bid and correspondingly, @minnowfairy will upvote your post.
How to Join

Step
Instruction
1
Copy the URL of the post you want @minnowfairy to upvote
2
Go to your Wallet
To bid in SBD: Under STEEM DOLLARS, click "Transfer"
To bid in STEEM: Under STEEM, click "Transfer"
3
Fill in all the fields in the Transfer to Account box:
To field: Enter minnowfairy
Amount field: Enter your bid amount (min 0.20 SBD or STEEM)
Memo field: Enter the URL you copied in Step 1
4
Click the Submit button
5
If asked, provide your Active Private Key (Make sure you are using a trusted computer for this)
How Bidding Bot Works

Every 2 hours and 24 minutes, @minnowfairy will upvote all posts from steemians who have placed a bid during the round. The upvote will be done at 100% Voting Power, shared among all bids placed and weighted according to the amount bid.
For example: At the end of a round, a total of 5 SBD was submitted by 2 bidders. The first bidder placed 2 SBD, and the second bidder placed 3 SBD. As a result, @minnowfairy will upvote 40% of the full voting power to the first bidder, and 60% to the second bidder.
Notes
Check the comment below for updates to the latest rules and policies.
For issues, contact minnowfairy on Discord: @minnowfairy#2586