Happy New Year and Welcome to Three Years Bible Reading Plan
3rd, January 2019.
Today's Study: John 20:11-16 NKJV
This new year, we will all be fruitful and productive in all of our endeavors. Amen.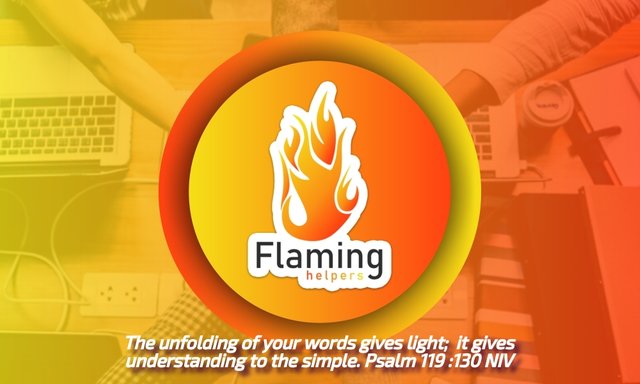 ---
The Bible is a Supernatural book of thousands of years old. A book that will not only open your eyes to mysteries but also show you how do live.
---
Today's Beautiful book of the Bible: John 20:11-16 NKJV
(11) But Mary stood outside by the tomb weeping, and as she wept she stooped down and looked into the tomb. (12) And she saw two angels in white sitting, one at the head and the other at the feet, where the body of Jesus had lain. (13) Then they said to her, "Woman, why are you weeping?" She said to them, "Because they have taken away my Lord, and I do not know where they have laid Him." (14) Now when she had said this, she turned around and saw Jesus standing there, and did not know that it was Jesus. (15) Jesus said to her, "Woman, why are you weeping? Whom are you seeking?" She, supposing Him to be the gardener, said to Him, "Sir, if You have carried Him away, tell me where You have laid Him, and I will take Him away." (16) Jesus said to her, "Mary!" She turned and said to Him, "Rabboni!" (which is to say, Teacher).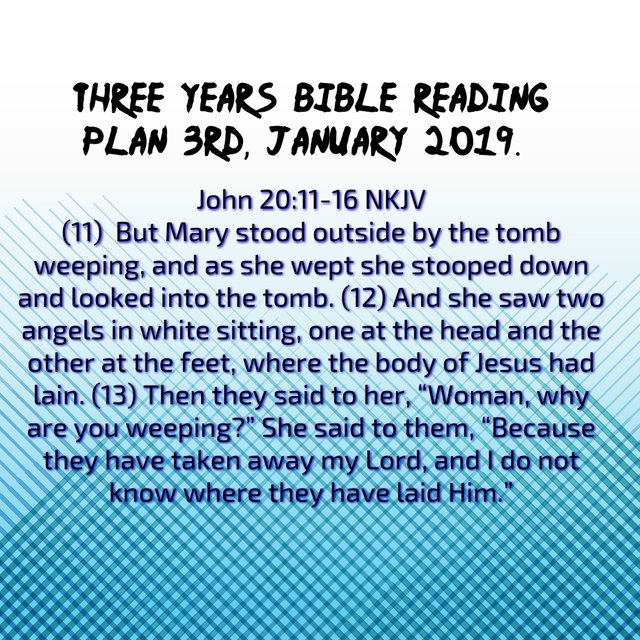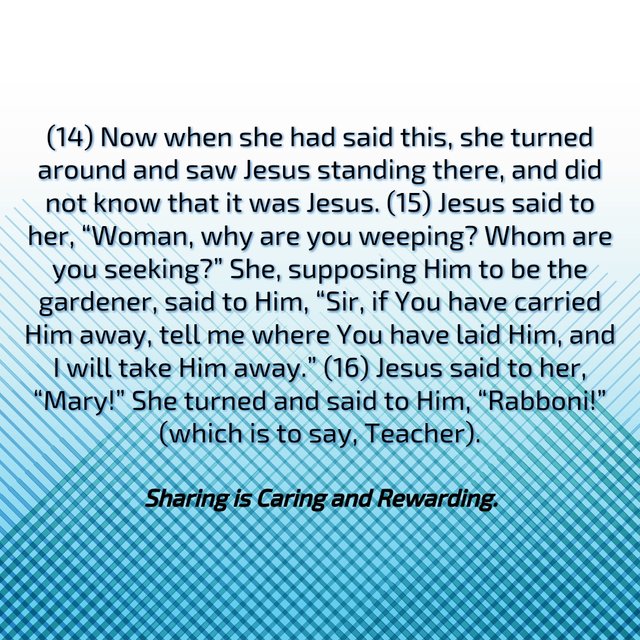 ---
Brief Description
The word of God is like a calm to a raging storm. When we accept God into our life, his words will satisfy our hunger.

Mary was looking for the body of Jesus in the tomb where he was laid but found no one there because Jesus has risen and remain alive.

---
About the Author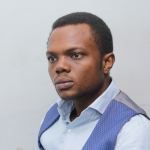 Stevenmosoes is a resident pastor and popularly known as the Blockchain Pastor, the founder of Flaminghelpers Group, on steemit, Whaleshares, Weku, easysocial, Discord etc. I studied Computer Science, did several professional courses, a gospel blogger and love to just write inspirationally. You can find me in the Discord Server below.
---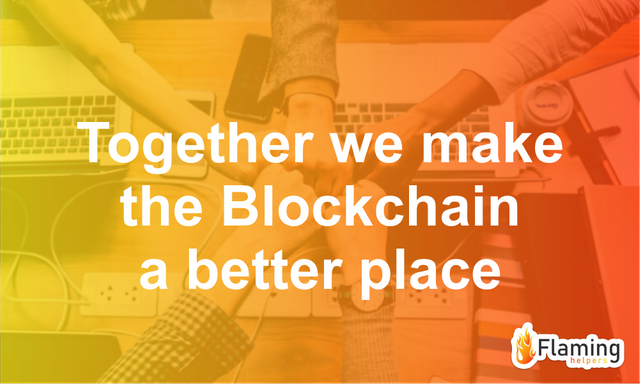 Flaming Helpers is a Christian Community Network/Group who are posed to ensuring gospel is spread to the ends of the world through blockchain social media technology. We are constantly encouraging many to write Christian Articles but locally and international. Join us today with our discord details below.
---
Three Years Bible Reading Plan is a tip of the iceberg of Flaminghelpers Group!
Interested in joining Team Flaminghelpers?
Visit us on Discord and introduce yourself.