Greetings from us, Flaminghelpers Family who daily write Christian and good moral Articles. Thank you for taking out time to check this post.
1st February 2019.
Today's 1 Kings 4:29-33 NKJV
This new year, we will all be fruitful and productive in all of our endeavors. Amen.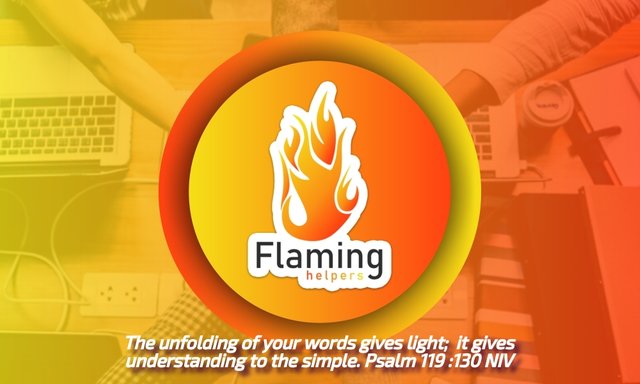 ---
The Bible is a Supernatural book of thousands of years old. A book that will not only open your eyes to mysteries but also show you how do live and teach others.
---
Today's Beautiful book of the Bible:

1 Kings 4:29-33 NKJV

(29) And God gave Solomon wisdom and exceedingly great understanding, and largeness of heart like the sand on the seashore. (30) Thus Solomon's wisdom excelled the wisdom of all the men of the East and all the wisdom of Egypt. (31) For he was wiser than all men—than Ethan the Ezrahite, and Heman, Chalcol, and Darda, the sons of Mahol; and his fame was in all the surrounding nations. (32) He spoke three thousand proverbs, and his songs were one thousand and five. (33) Also he spoke of trees, from the cedar tree of Lebanon even to the hyssop that springs out of the wall; he spoke also of animals, of birds, of creeping things, and of fish.

---

---

Brief Description

The word of God is like a calm to a raging storm. When we accept God into our life, his words will satisfy our hunger.

Solomon's wisdom was exceedingly vast compare to the wisdom in this world. This is the kind of wisdom that everyone of us should posses as a child of God for the fact that the spirit that proceed from God lives in us.

---

About the Author

Stevenmosoes is a resident pastor and popularly known as the Blockchain Pastor, the founder of Flaminghelpers Group, on steemit, Whaleshares, Weku, easysocial, Discord etc. I studied Computer Science, did several professional courses, a gospel blogger and love to just write inspirationally. You can find me in the Discord Server below.

---

Flaming Helpers is a Christian Community Network/Group who are posed to ensuring gospel is spread to the ends of the world through blockchain social media technology. We are constantly encouraging many to write Christian Articles but locally and international. Join us today with our discord details below.


---

Three Years Bible Reading Plan is a tip of the iceberg of Flaminghelpers Group!

Interested in joining Team Flaminghelpers?
Visit us on Discord and introduce yourself.