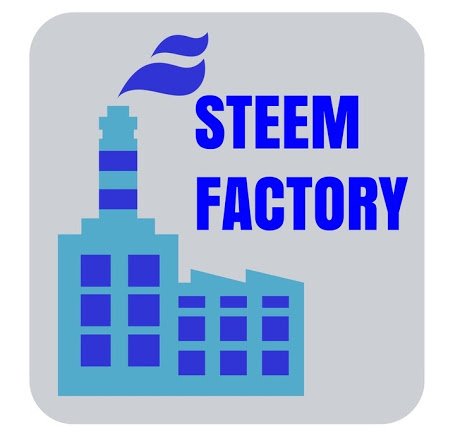 STEEMFACTORY For All
The Steem Factory project wants to give every Steemit.com user a token. Our token STEEMFACTORY has been created with the same technology that Steem is built upon.
Why Does STEEMFACTORY Have Value?
The Steem Factory project is a cryptocurrency mining operation that currently mines Litecoin, Viacoin, Dogecoin, and Curecoin.
The number of coins we've mined on a weekly basis is valued at $81.28 on average. The capital cost of our mining equipment is over $11,000. Our monthly electricity cost is over $100 per month.
As a result, the STEEMFACTORY token has 'real' value because it is backed by an income producing project.
Get Your STEEMFACTORY Token
In order to receive this token, you must have a Bitshares Decentralized Cryptocurrency Exchange (DEX) account. This is where you can buy and sell tokens.
If you don't have a DEX account, you can create one here.
After you have created your DEX account:

Leave your Bitshares username in the comments section
Resteem this post
Follow @steemfactory
Stay tuned for more information.
Thank you @steemfactory