First and foremost -- to @dan
When someone gives you guff. You only need do one thing...
You know what that thing is?
i'll tell you what it is...
Show them this card...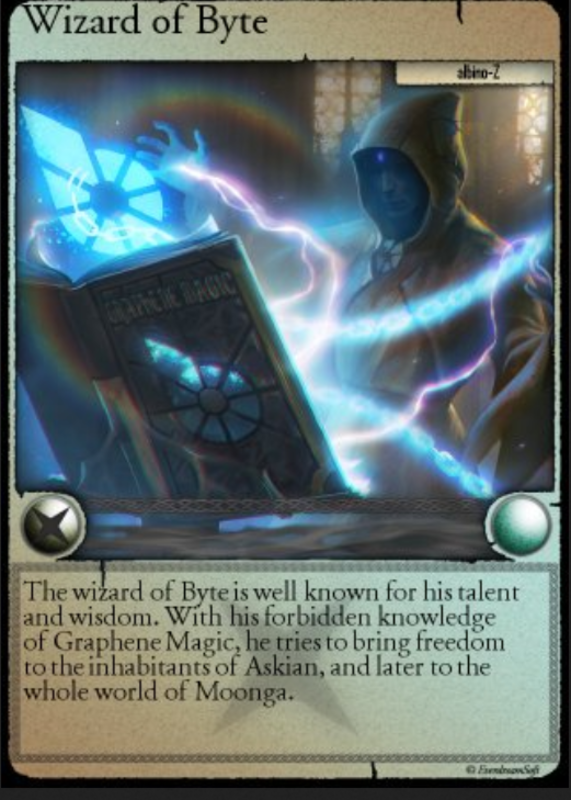 I dont know many people who have their own card man... ill leave it at that for you. You prob dont even need to hear it because u already know everything im about to unload...
---
For the Readers...
Read what the description is in that card. This card was partially created based off my description of BM to the designer. What do they know that you (probably) dont know?? Let me tell you. (Disclosure: I am not saying anything here is a guarantee. It is only my perspective. But from my view there is a clear argument for assuming one way or the other. Maybe you will agree.)
---
Backstory
Ever since the earliest days of bitshares (in the day of protoshares and angelshares), the idea of many specialized chains existed. From this concept emerged the idea of something called a Decentralized Autonomous Corporation/company/community/coop (DAC). Bitshares was the first one. The "flagship"DAC. The one where all the others would trade against fiat and gold/silver pegged instruments (with near infinite possibilities) and of course bitshares.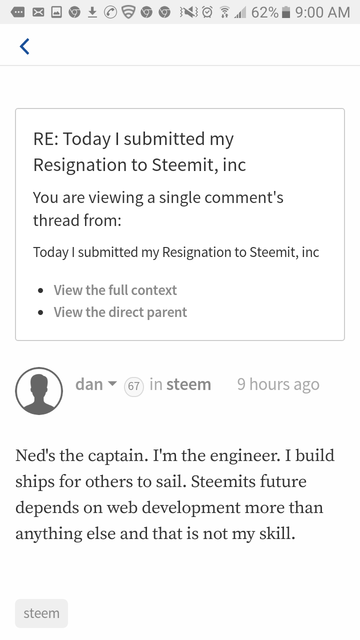 Did he just say here that he builds the ships for others to sail? Remember bitshares was his "flagship"? Steem was another ship?
---
Watch this for a presentation by Dan himself if you have the time and iclination to learn a little more of the history of this.
---
it gets more interesting when u look at this: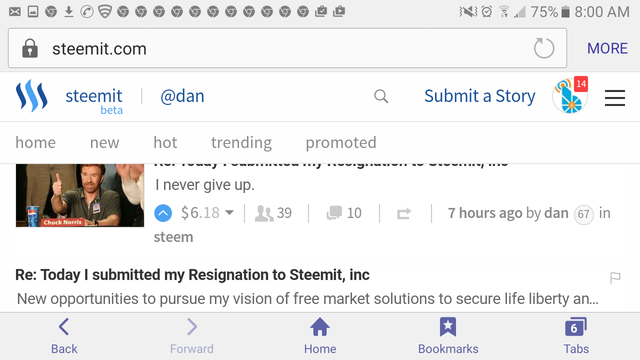 if you look at what Dan most often says in just about every single interview/presentation he does...it is always that his goal is to build tools for...
"life, liberty and the pursuit of property"...
and the youtube video above is one of many...
But that is not all... Graphene now has 3 powerful DACs (bitshares steem peerplays) that are able to promote one another and 2 of them were largely engineered by @dan (and a small team of devs).
---
Reading between the Lines
Now that we all know he is stepping away from steemit.inc, and now that we all have heard him talk about DACs, we start to ask the question: "is he planning a new DAC?"
But if you read the screenshots above...it starts to paint a picture for me. What are your thoughts? Should we read between the lines? When I read between them they tell me Dan is planning another DAC to trade on bitshares dex and for steemians to own and participate in.
It tells me he is an engineer of the bitshares flagship who "builds ships" for others to captain after the "flagship" bitshares dex. It tells me "its what i do" and "i never give up".
Tells fuzzy its smart to lean toward @dan making another DAC. If that is the case everyone here might someday have the opportunity to become a whale in his next DAC. But this is just old fuzzy reading between the lines. It might be totally off base...
Either way...welcome to the blockchain ;)
---
What do you think? Let me know below!
---