News Flash! Trending now on BeyondBitcoin.io---The Open Source, Customizable Steem Front End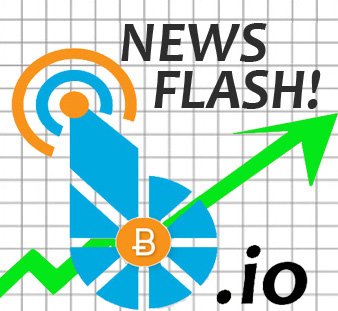 Trending Now on BeyondBitcoin.io!
From time to time I would like to drop in to show everyone what is trending on the beyondbitcoin Open Sourced (and customizable) steem Front End. @faddat and @baabeetaa have been working hard on making this site come together as with the intent of continuing to pay for development by also building other sites for funding. So as you look at the following screenshots, please consider a topic, tag or movement for which you would love to see a similar page. Then imagine the site customized for that specific focus. It intentionally is meant to be customized!
So without further Ado Drum Roll: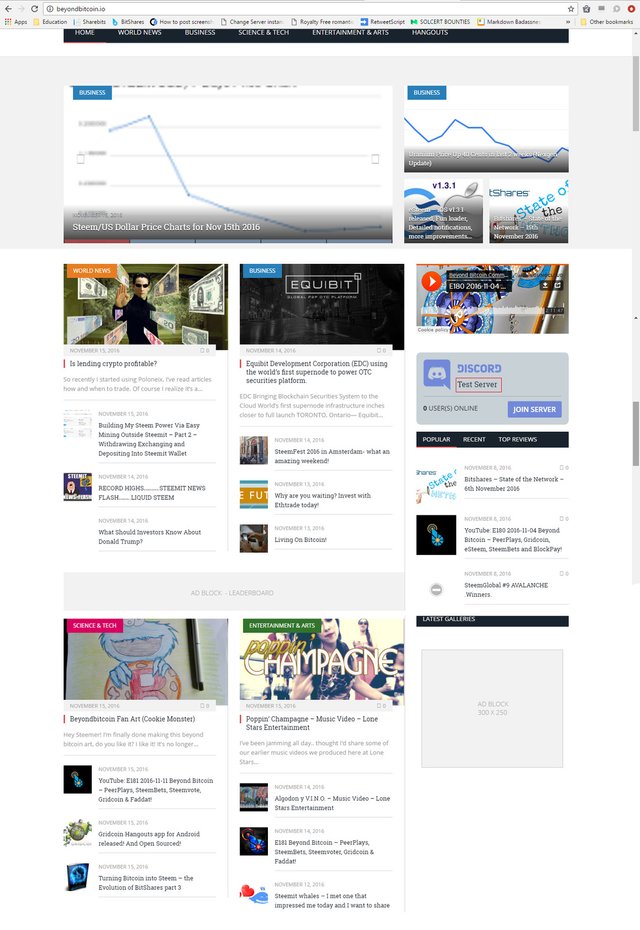 As you see with the first page, Steem/USD Price Charts for Nov is currently trending so anyone who visits the beyondbitcoin will see it.
This post was by user @majes ---good job making it onto the beyondbitcoin blockchain news site!
---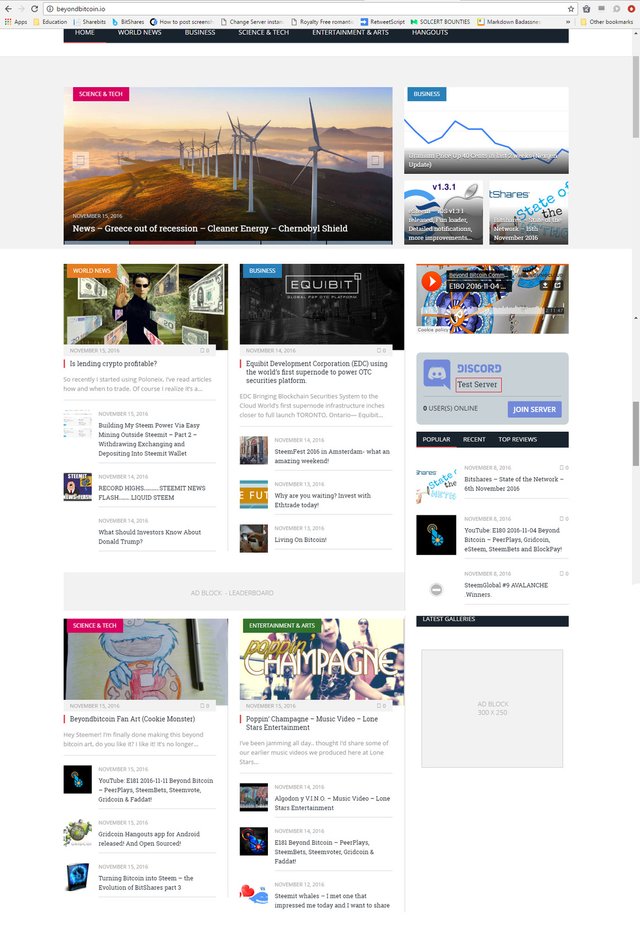 @virtualgrowth is next with: News - Greece out of recession - Cleaner Energy - Chernobyl Shield
---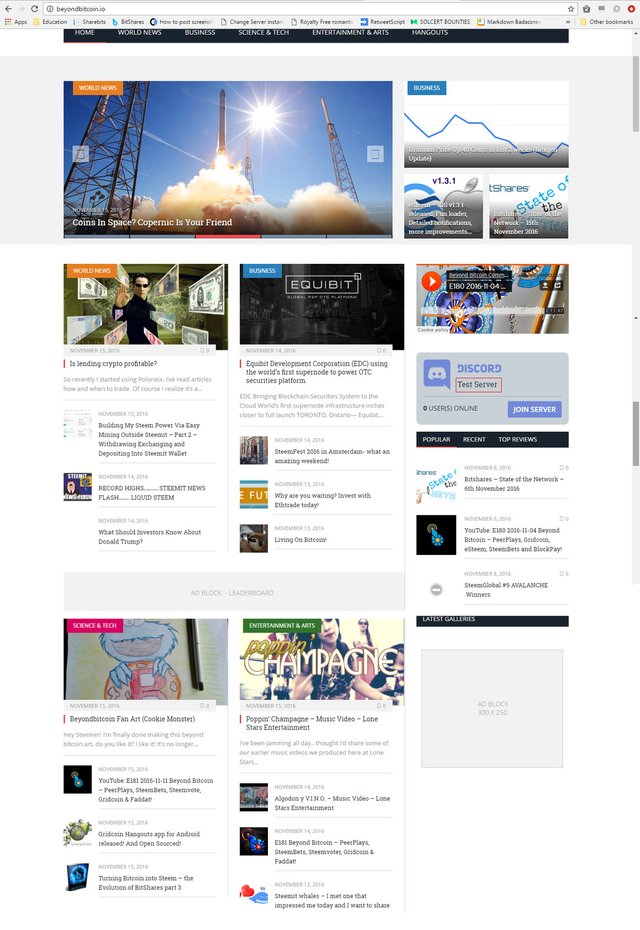 @ervin-lemark follows with Yours Raises Angel Round to Fix Reddit with Bitcoin by Ryan X. Charles
---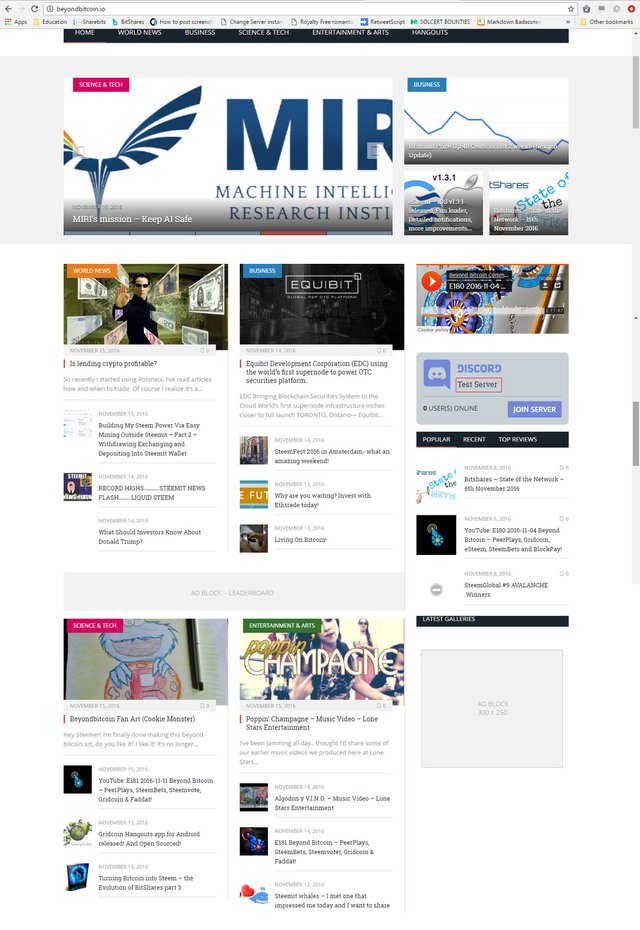 @strangearray brings us our next top news article: MIRI's mission - Keep AI Safe
---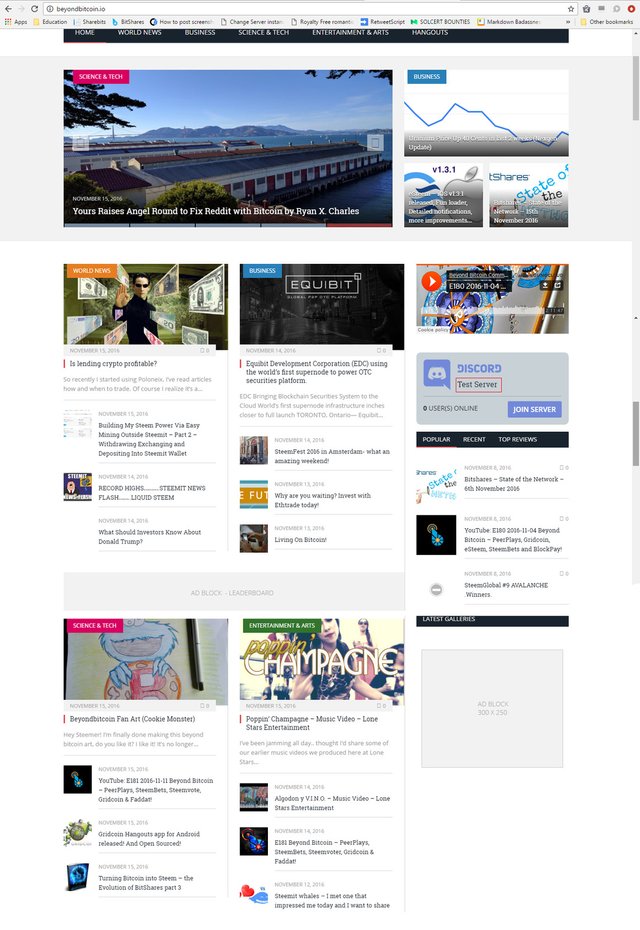 And finally, we see @ervin-lemark again with Yours Raises Angel Round to Fix Reddit with Bitcoin by Ryan X. Charles
---

If you would like to continue seeing the site and its features improve (so anyone can use them), please consider upvoting posts by @officialfuzzy, @faddat, @baabeetaa with your full steem power!
You can also Support our efforts to bring this steem trojan horse to the interwebs in the following ways:
Test Site
Post Bugs/Errors in a reply below
Post Feature Requests
Consider contacting @faddat & @baabeetaa to help build your own customized site!
Last but not least--Help us Create/Curate top content on the BeyondBitcoin tag!
Help us Help you!