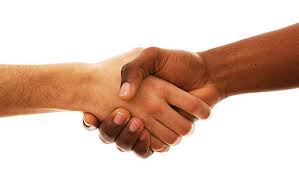 It's really quite easy:
Open the source code of steemd and allow people to fork it and experiment (done! Y'all freed Steem the Stallion!)
Correct the siphon-problem (first steps have been completed, and the siphon-problem has been recognized as a problem)

The siphon moves value from the bottom of steem's bucket to anohter bucket which is labeled "whales only" which in fact made steemit a bit MORE regressive than even the already screwed-up situation in society writ-large.

Give me git access, and delete any/all official, private chats. Do business in the open. These private chats create avenues for re-creating the siphon problem, and for introducing new problems stemming from collusion. For the new chats, use IRC or riot.im, or another solution compatible with the idea of "open networks" and don't require users to register. Or, make a chat solution! But don't put chats on the chain, it'll only make chain bloat worse. Or, use dawn's non-blockchain chat solution when it's done!
I contend that all of the things I alleged about steem in my recent idiotic rant were or are true. (idiotic due to my moronic "let's just invent some price for writing this stuff up"-- that's.... well, sometimes I can be retarded beyond words. At least the steem blockchain clearly will show the real me, warts and all. ) -- Here's the next bit though-- if issue reports are taken seriously, then I don't care if they were or are true! The issues aren't worthy of any anger whatsoever-- the steem developers, like any developer are doing their best. It only becomes an issue worthy of all the cussing I've done when people are told their issues aren't issues. I furthermore wish to state very clearly that provided that if massive problems, like the issue of the siphon, stay resolved, then in that case I can be the staunchest supporter of this platform, and I can work to solve its problems.
My advice concerning the sum total of all of this to the steemit community, devs, and staff, is that when a user approaches you with a problem, it's probably not ideal to tell them and the person who hired them that it does not exist. The healthiest thing that you can do for your codebase is to try to get to the bottom of it. In some cases, it may prove the user simply misinformed (like the issue with steem-js) and in other cases, you may improve your codebase. As forks begin to proliferate, I recommend strongly that you embrace all of them except those that harm the network of networks that I hope to create with you.
Further, I think that an investigation into compatibility between Tendermint and graphene blockchains is warranted. DO NOT neglect the incredible power of networks in this matter: stability will be achieved through the development of an ecosystem. Adding graphene to tendermint increases the strength of both.
@sneak-- this here "asshole" tried many, many ways of alerting the community to the problems he saw. The response was quite disappointing. If my article on steem the stallion and dawn's ability to raise a legion of dissatisfied steemians helped show you and @ned the truth that crypto economies do best when they do not re-create the flaws of economies in meatspace, then writing that article and raising that legion were undoubtedly the right thing to do. DO NOT be blind to your flaws, it will lead to your swift destruction. In open source software your critics are doing you a favor. Every issue is an issue, regardless of what you think, because one of your users thinks it is an issue, and at the end of the day you're making software for your users. Empower them, and they will in turn empower you.
There is an abundance of brilliant minds here on steemit. That is a truly beautiful thing. Steemit is a truly beautiful thing. I want to strongly recommend that you never again go deaf to your users. Do not forget: currencies grow in value relative to their user base. So if an issue turns off a user or group of users, well you bet your ass it's an issue.
Dawn may or may not include some social blogging features. We haven't decided if that is a part of the new vision or not. Weather we do or we don't have those features, I want to get dawn integrated with steem. I want to build a highly pluralistic, open global network to take down the man and tear down the tower where he keeps his throne. Then, finally, the people can rise up. Oh, and tearing down the man?
It doesn't involve tearing anyone down, because the man isn't any one person. "The man" is a figment of our imaginations, exactly like fiat economies. The change has got to come from within us, the people, the users. It involves empowering everyone alive by ensuring their access to knowledge and storage of wealth under clearly understood terms, free from state imposed restrictions on what "money" or "equity" can represent.
People must be free to use abstraction as they please. Today, it is clear that they are not.
Tearing down the man involves freeing people from the tyranny of scarcity-based economics. It involves ensuring that anyone can buy a provably open computer, and ensuring that provably open computing becomes the norm weather we are discussing handsets, televisions, desktops, laptops, tablets or even vibrators. Once these things are open, they can be improved by users who love them. The mandate for openness cannot come from the state or from a company. It has to come from the people, and in order for that mandate to come from the people and be felt by everyone making technology, then we, the open Sourcerers have to step up our game dramatically. The only way to do that is to build and sell open products of every stripe.
As far as I am aware, that is the ONLY way to de-throne the man and burn down all the banks.
In order to do that, steemit needed to stop acting like the man before its contributions to fighting the man could be felt.
You might be ready. I know that I am.
Best,
-Jake
Remember, the truth is frequently inconvenient, but improvement requires truth to be prized and sought regardless.