I am your middleman/handler for SBD/STEEM bets during the World Cup 2018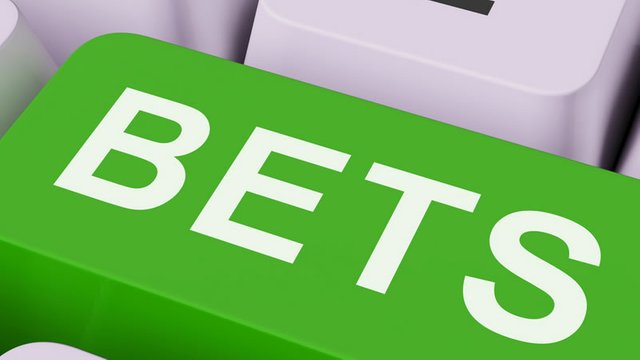 Hello everybody,
    I know long stories bothers bettors and i want to make it short.
    I have worked years ago in gambling industry as a betting consultant for some Europe bookmakers and also for magazines. In last 15 years i was with few breaks active bettor so i know what you expect and how i can fill your needs.
    From today until the end of World Cup 2018 including Grand Final on 15th july i will be your middleman/intermediary/handler man for your bets.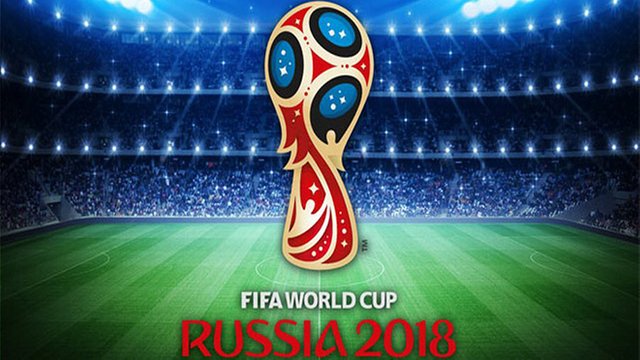 What it means?
     It means i can guarantee nobody here will be scammed by other one and everybody will be paid as fast as i can typing :)
     How it works?
     Anyone who wants to make a SBD/STEEM bet here, will comment below with what bet they want, stake and how much they want.
    The bet will be confirmed when other player accept your bet and both players send me the stakes.
For example:
    I bet 10 SBD Portugal to win against Morrocco and i want 7 SBD if i win. In other scenario than Portugal win, the player who agreed for 7 SBD to pay, will win the bet. 10+7 = 17 SBD (-5% see below*)
   I bet 5 steem Ronaldo will score and i want 10 steem. If Ronaldo doesnt score, the player who agreed to pay 10 steem will win that 5 steem from the player. 10+5=15 steem (-5% see below*)
    Its the same like any random bookie on the internet, the huge difference it is player versus player, your terms, your bets, your stakes, your wishes,  your steem/sbd and no bookies are involved.
   100% percent, one of 2 players will win.
    All bets are negociable, you can talk each other until you figure out what is the best deal for you.
           You can create your own crazy bets, for example:
Any time in the match will be 2-0 for Portugal, i bet 3 SBD and i want 7 SBD.
Specific player to take a yellow card 5 SBD for 25 SBD
2 Penalties in a match (both teams included) 2 SBD for 40 SBD
         You can create your own combo tickets/ parlays, for example:
Portugal/Uruguay/Spain to win, i pay 10 SBD for 25 SBD 
or other crazy combos "Ronaldo to score and Ronaldo to miss a penalty" in Portugal - Morrocco  2 SBD for 50 SBD
And so on, no matter what your bet is, its important to find someone who agree your bet, crazy or not.
Even live you can bet if someone agree with your terms, im not involved at all, its your money and yours decisions.
What makes me legit and what i win doing this service?
I am here to stay, not paying a single quarter of a SBD or STEEM i will be flagged as scammer and any oportunity to do some projects here will be in vain.
I did this topic https://steemit.com/steemit/@dombusiness/this-could-help-anyone-on-steemit-with-no-money-to-invest
And this way i will try to do some money to help the community in the future. I have more ideas but im not a rich person to achieve them and people will not be happy doing donations, so i work for the money and give back to people.
*My fees are more than free and if you are a bettor, you know 5% its nothing for the work and are no transactions fees here. Most of the handlers takes 10-15% you know that.
How you calculate your win, lets take the first example:
I bet 10 SBD Portugal to win against Morrocco and i want 7 SBD if i win. In other scenario than Portugal win, the player who agreed for 7 SBD to pay, will win the bet. 10+7 = 17 SBD
(10+7)/100 x 95 = 17/100 x 95 = 0.17 x 95=16.15 SBD (clean and clear, this means exactly 5%) 
How can you track my transactions to see if i recieve SBD/STEEM from you and from player who accept your bet?
There are 2 ways where you can see all the transactions through my account @dombusiness to be sure you see everything:
https://steemit.com/@dombusiness/transfers
https://busy.org/@dombusiness/transfers
On https://busy.org/@dombusiness/transfers you see long term transactions, over a month.
How you send SBD/STEEM after you make a bet with someone here?
Send the amount you agreed sbd/steem @dombusiness with the MEMO - 7 SBD for 10 SBD with the user @username
(this will help me to identify you faster and payback faster)
Also if i have time i can reply to your comment for to confirm.
When you get paid after you win?
I do my best to send exactly after match ends if the bets are simple, for example 1x2, under/over, cards, goal scores, but if are on corners, outs, offsides, will take a bit longer because i need confirmation from official website because i dont want to do any mistakes.
I do my best to have your money and do bets for upcomming event.
I will tell you with hours before if i can't pay after a game ends in one day in case i have an event to go outside, for example a wedding or a anniversary.
As i know in this moment i have this events and i do my best to go after all payments are done or will be the last match of the day and you have time until next day to do your bets.
24th june anniversary
2nd july my birthday
9th july kid party
14th july wedding
Mistakes?
I will pay for any self mistake, for example i send the money to the wrong person and that person doesnt want to pay back. ( i hope will not be problems like this)
Feedback and future with this project?
I will create a different account with other name than this who will be made only for this type of transactions in case you guys have interests on different events, for example Tennis, Formula 1, Uefa Champions League.
I will discuss more in other topics.
Donations? Are always welcome. 
SBD/STEEM (please put a memo). I can take anything, like a garbageman, just ask a method :)
 Bitcoin: 15AgcEEEpGM1XcJnNX7frmueg34BYKEfG5 
Bitcoin Cash: qz89n0py85qs3jsjmjsw6uz9z87vace9jyw4eg5xk0 
Ethereum: 0x41E5512FC1D98B0f0252D56A0d38717d53CebED8 
Litecoin: LY9udx6Z9TrwxPKBuS8DU7oRqdPUjyCrVZ 
Dash: XfuVwoYSjyCvKcgBH7un8JpTwNckg2Rip6 
Tron: 0x41E5512FC1D98B0f0252D56A0d38717d53CebED8 
Cardano: DdzFFzCqrhstE4C8nz3Mp7ioesvA1taLzN2vnYp81goCPGTmFTthLoLmAhCUm5q8QkzBdRoprakaXp5Bwj9aEydRbPZgAPm5jw91bAGM  
Fore more feedback/questions leave a comment below please: