Betting Game - Good News for All - No Losers - Everyone will make money
Hey Steemians,
We have some great news for you!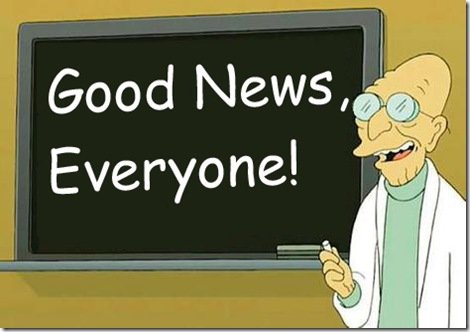 Now you can play bets without worry! Because you don't lose your money. How?
Every Loser of a Bet Gets - Upvote from @betgames worth $1SBD for every $1SBD of bet
@betgames
will upvote every losers post for the amount of bet they made.
Because we wanted to make sure losers don't actually lose money!
We will upvote every losers quality post for the amount of bet they made.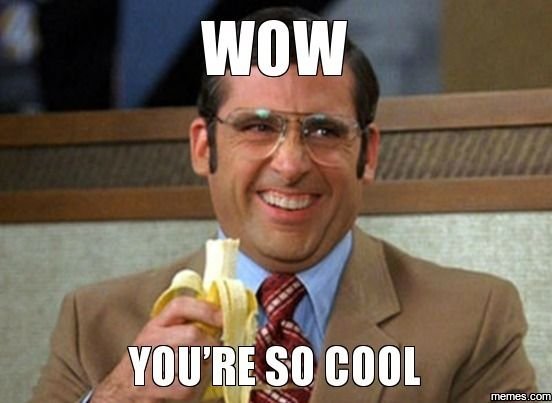 If you have bet 1 SBD and lost, we will upvote your quality content posts until you get $1 SBD upvote from @betgames.
So losers actually get their investment back, while winners get back both investment and some profit.
Our current voting power is at $0.07 SBD per vote(this will increase in near future). So we will vote every losers 15 quality posts so that you you get somewhere close to $1.05 SBD worth of vote.
if you don't have 15 quality posts, we will keep voting for your new quality posts until you are paid what you have bet!!
And you already know what does winner of a bet gets, Winner gets instant money from losers bet distributed equally
So to summarize:
Winner always gets anything >$1SBD based on how many losers are there.

Loser get upvote from @betgames worth $1 SBD ( current voting power of @betgames = 0.07SBD, so total of 15 upvotes on 15 posts= 15*0.07 = $1.05 SBD, this will take some time as we can't vote too many posts a day ), remember to have some quality content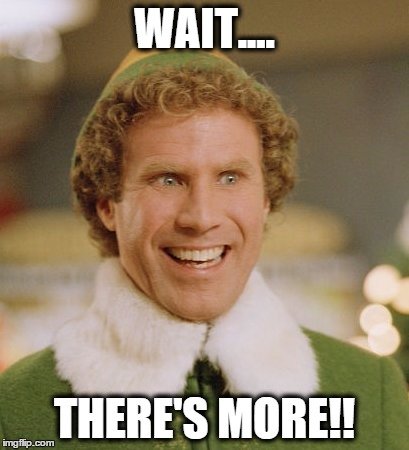 To help us vote losers more efficiently with bigger vote value per vote, so that we can get their loss recovered as soon as possible, we would love more SP delegated to us.
If we get lot of SP we can vote for both losers, winners as well as the delegators for their quality content.
So you earn by delegate, you earn via betting, you earn even if you lose.
So we are here with delegation service as well.
For every 100 SP you delegate to @betgames, you will receive $2 SBD a month from @betgames
Note: payouts will be made every 15 days, if you undelegate before 15 days you won't get the payout
Delegate 100SP = You get $2SBD every 30 days
Delegate 500SP = You get $10SBD every 30 days
Delegate 1000SP = You get $20SBD every 30 days
Delegate 5000SP = You get $100SBD every 30 days
You can make delegations for any amount>= 100SP, for every 100 SP you delegate you will get $2 SBD per 30 days
To make custom delegations you can use the delegation manager avaialble at
https://steembottracker.com/delegation.html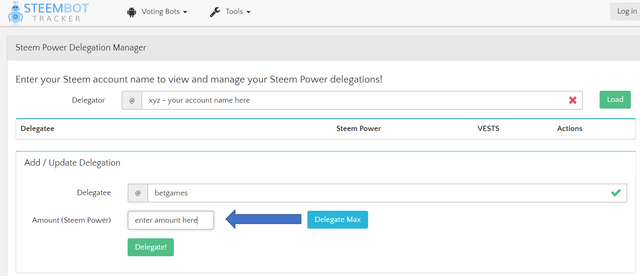 Go ahead and bet, win SBD if you win bet, get your investment back as upvote if you lose bet
To bet for Game 1,
Send 1 SBD to @betgames with your choice in memo (choice A - Australia, choice B-England)
Click here to go to the post regarding Game 1 Betting Info
To see who voted for who?
At last if you feel you want to donate some SBD for this initiative, please feel free to do so by donating any amount to @betgames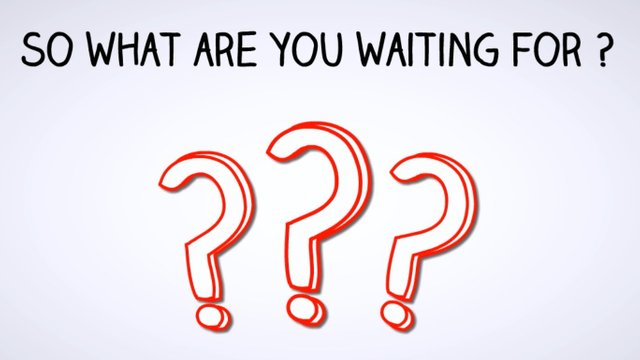 You can see how many SBD's are wagered on each side on our home page which is updated every 6 hours. You can always check out wallet to get live update how many bets are made on each side.


We are here to entertain you all and in the process you will earn money and not lose for sure!
Also, please note that when we upvote loser, we wan't to make sure that you shouldn't plagiarize your content, if we come to know that you did plagiarize we will remove the vote and ban you from playing bets. So please contribute to the steemit society with your good content.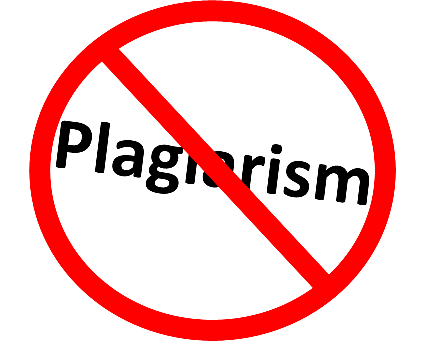 Once we are done with Game 1, we will announce next game. We will keep interesting matches for betting.
We also want to make sure every game we post the two sides have somewhat equal odds of winning so that its not too obvious who will win. Everybody on steemit are welcome to nominate next game on comments, we will take your inputs. FIFA world cup is also under consideration. Nominate games on comment.
We want you to have fun as much as possible and will consider the games you like for betting
Also, we are a big fan of @gtg, and @yabapmatt please note that they have no connection with us, but we just love their work
So vote for their witness
vote for gtg
vote for yabapmatt
We have also voted for @utopian-io and @busy.witness , Please let us know if there are more interesting witnesses we need to vote on, we are here to serve the community, lets grow together!
Credits,
@betgames