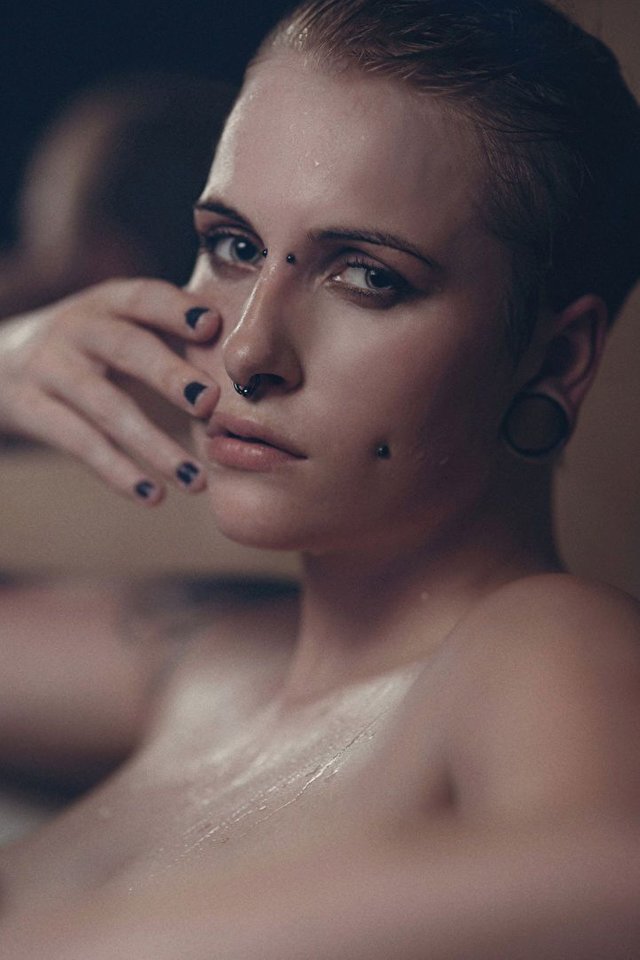 This is from a hotel shoot me and Shannon did a while ago. The hotel had quite a nice bathroom so Shannon instantly wanted to shoot in both the shower and bath.
This is Shannon soaking in the bath and relaxing, and they say models have a tough job!
I just lit this with a single softbox, quite a small one too as I wanted to minimalism light spill. That also helped create the darker moody look.