@berniesanders vs. @haejin: 481 Accounts That Only Vote For @haejin - A blockchain investigation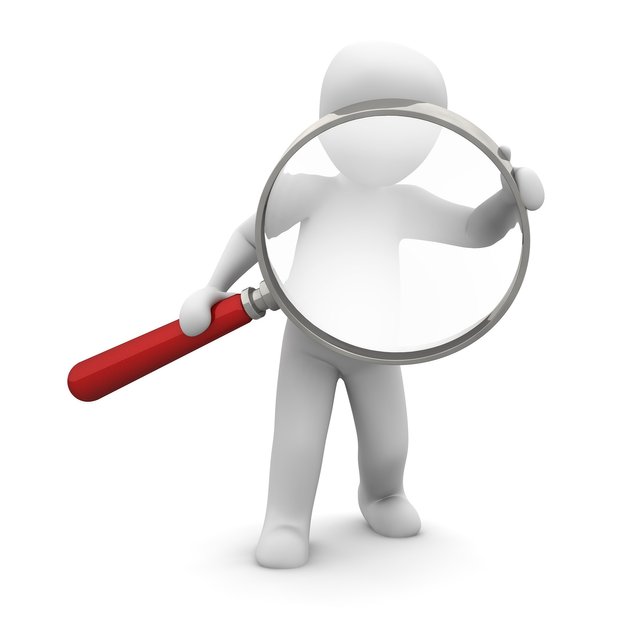 Well-known whale and Steemit contributor, @berniesanders, recently posted about another user, @haejin, who is receiving enormous payouts for posts that seem suspect.
@berniesanders has been a force for good on this platform and has usually had the best interests of Steemit in mind. I was interested to see what blockchain data could reveal about @haejin.
In the comments section, @haejin was accused of using shill accounts to defend himself and upvote his posts.
Using SteemData and steem-python, I discovered 481 accounts that, throughout their history have only ever voted for @haejin.
Of these accounts, the account with the highest reputation is @letstalkcrypto with a reputation of 36. None of the other accounts have reputations higher than 30. I've compiled an alphabetical list of every account that has only voted for @haejin.
Additionally, there were two other accounts that were frequently voted among @haejin supporters. Aside from the 481 voters that only vote for @haejin, there were 50 voters that only ever voted for @haejin and @crypto-bot, 27 voters that voted only for @haejin and @scarlet7, and 14 voters that only voted for @haejin, @crypto-bot, and @scarlet7.
Disclaimer:
By sharing this data, I am not saying beyond a shadow of a doubt that @haejin is gaming the system. My motivation for writing this post is purely informational, as I have had no interaction with @haejin on this platform. I am open to the possibility that there is an explanation for this activity that is outside the realm of bad behavior.
I am also open to the possibility that I have processed the data incorrectly, as the data has gone through a lot of steps to get to a point that made it easier to interpret. However, I am confident that any error on my part would not have significantly changed the scope of these activities, as the data on the blockchain was not altered beyond rearranging for easier manipulation.
Having said all that, I have made some CSV files available on my Git, so that other users can view them and manipulate them as they wish. You can find them here: https://github.com/jaredcwillis/haejin_investigation.
I have also taken the liberty of creating a table with all 481 accounts that only vote for @haejin, with the name of each account, along with the age of each account, number of authors they are following, and the number of votes they have cast.: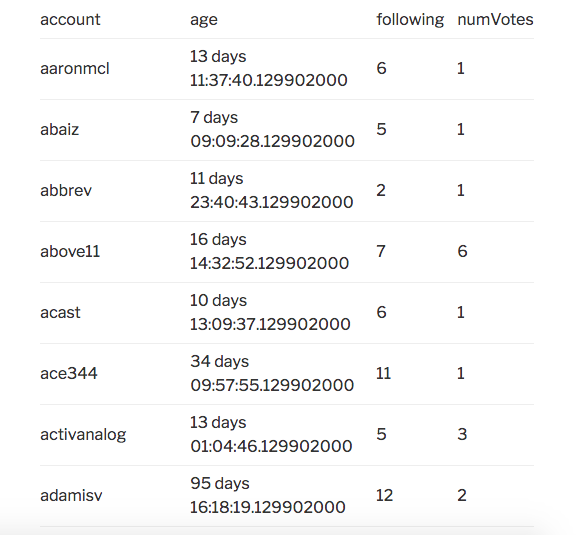 You can find the full table here: http://www.jaredwillis.net/haejin-single-voters/
I'll leave it up to the users to interpret the data.
---
If you like my work, check out @witnesswatch, where I explore data on the blockchain so that Steemians can cast informed votes for Witnesses!