Behind The Photo / Umbrellas!
Hi friends! This is my second participation in this wonderful contest!
Thanks to @nelyp and @appreciator for this very creative initiative where apart from sharing the photo also the story behind it.
If you want to know the contest rules, here is the link to the invitation post:
https://steemit.com/behindthephoto/@nelyp/behind-the-photo-contest-edition-6
I want to share some pictures of something that seemed new to me at the mall I visit sometimes on weekends.
These umbrellas are part of the decoration for February 14th, it's weird right? I would think that for a day that celebrates love and friendship they should be hearts or something more romantic, anyway what I liked was that they were very colorful!
---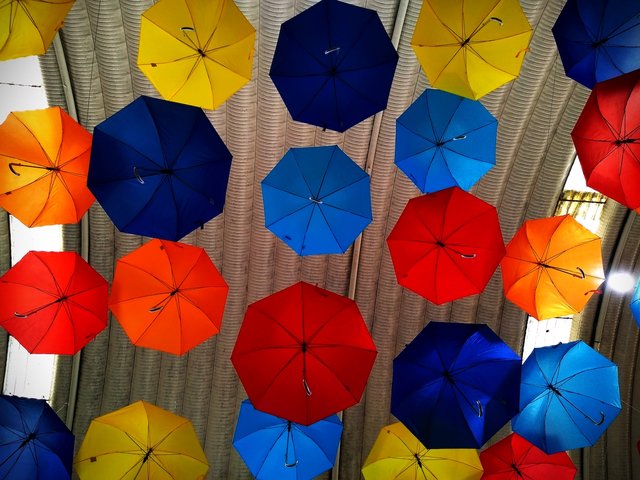 ---
It's a very small mall, in fact this is its longest aisle. If you look at all their stores are at the side of the aisle and some in the center of it.
You will think, then what is the most attractive thing about this mall? Well here is an ice-skating rink that keeps the mall cold, there is also a cinema with many screens.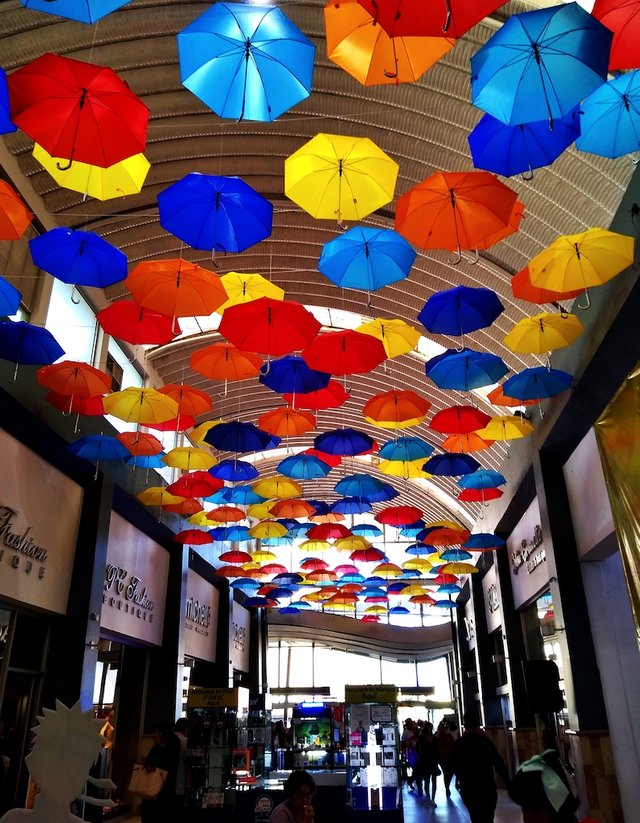 ---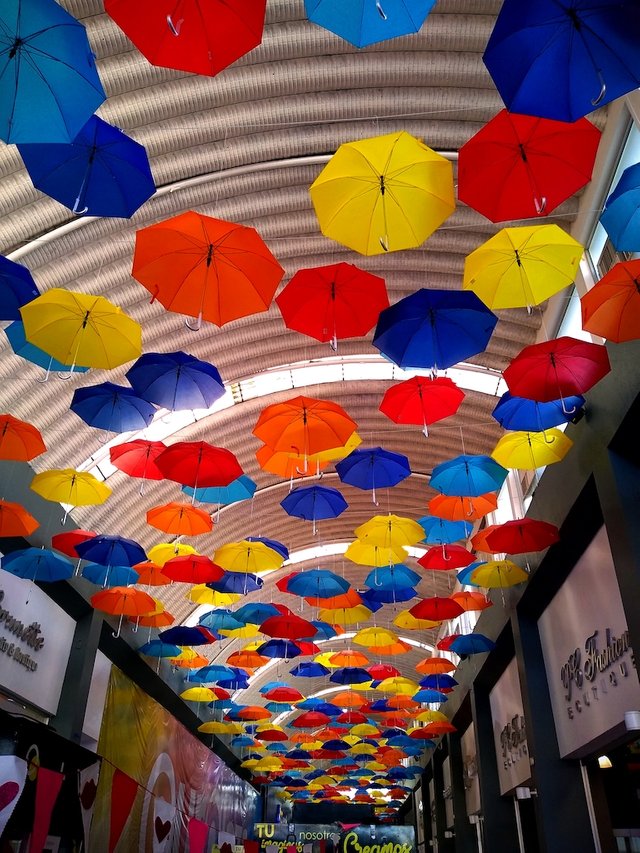 ---
I went to the mall to eat something tasty because that day I joined my husband who was playing the piano at an event and we went out very late and it was already lunchtime.
---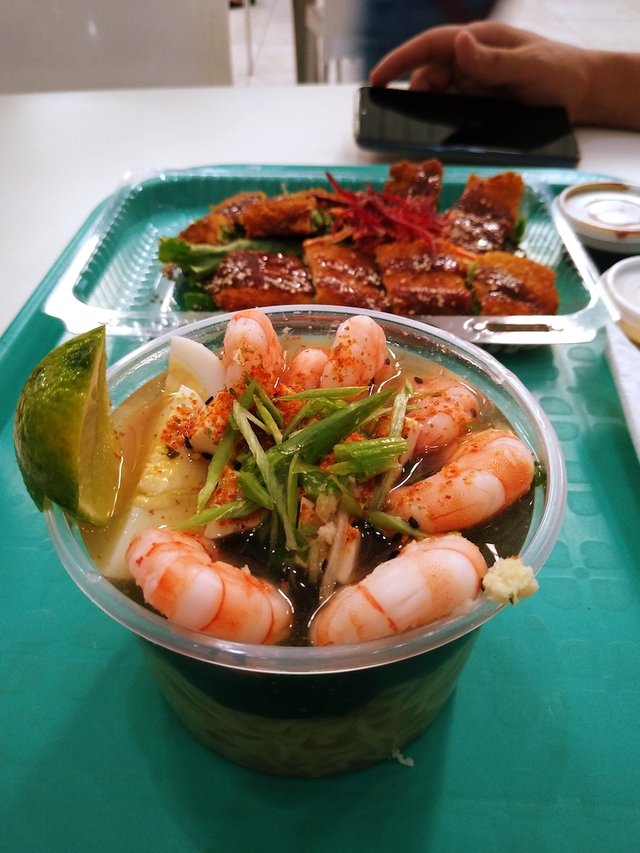 ---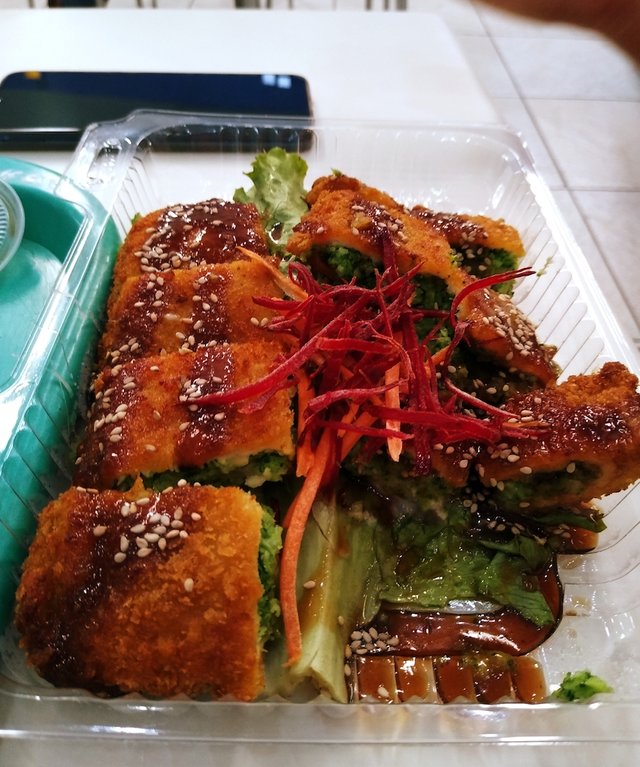 ---
In the editing process I made some cuts and highlighted the color of the umbrellas, I also made a gift which I share below.
---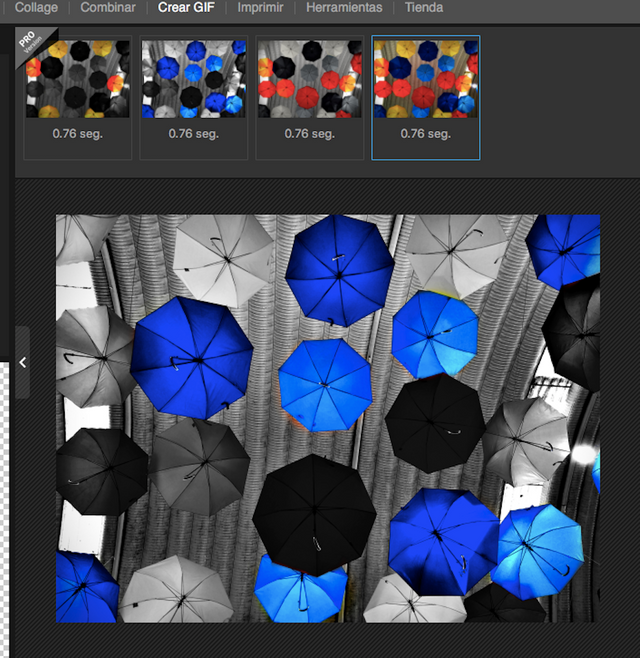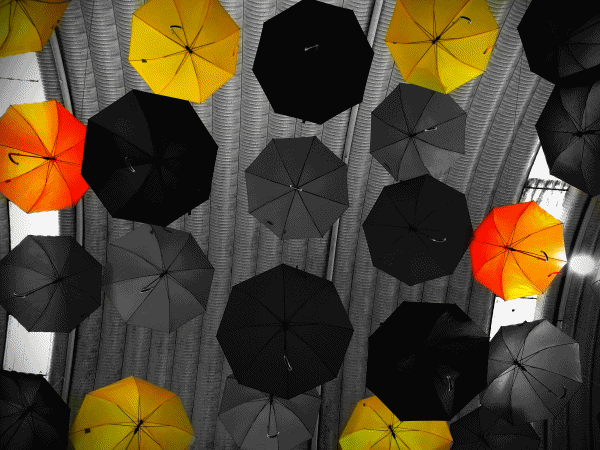 ---
I hope you liked it and remember you still have time to participate. I left the link to the contest invitation above!