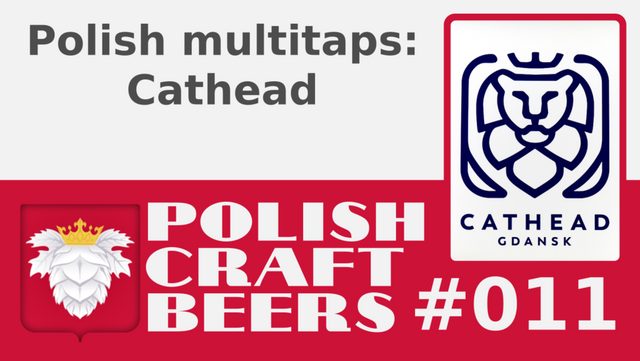 source of an image
Recently, I was visiting Gdańsk with my family. It was obviously a great opportunity to visit some multitap bar. All the more that I was going to meet in person with @vcelier who wrote to me couple days earlier and told me that he will be in Poland and wants to visit me.
I was very excited about meeting Vincent face to face, so I arrange our meeting as soon as it was possible for both of us. I choose multitap bar Cathead to be our meeting place.
As it turned out this is the biggest multitap in the city. The inside is very spacious and 28 taps offer a great review of beers. The current set of the taps is placed on the board.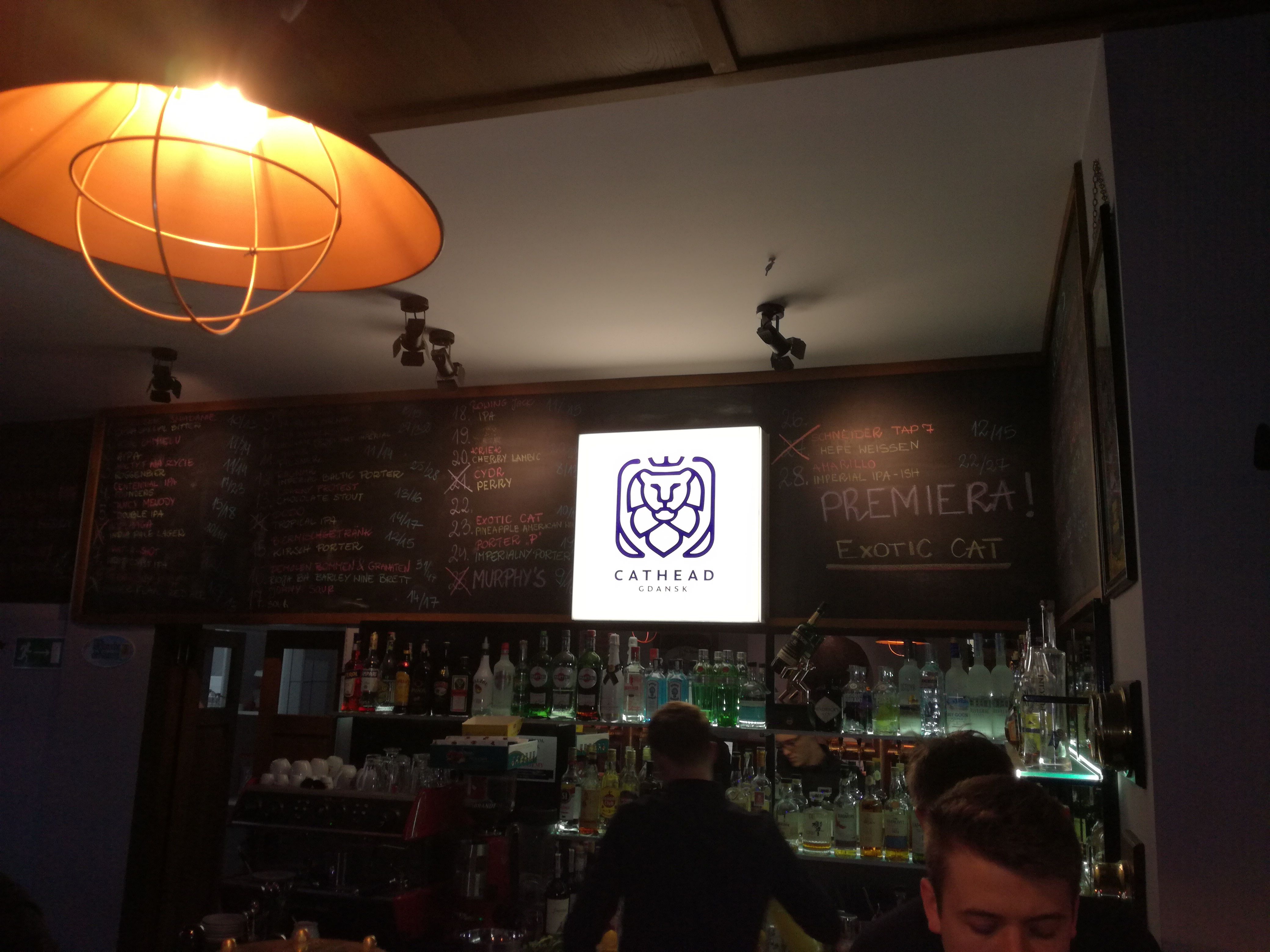 While waiting for Vincent I decided to try a little bit of two beers, to choose which one to buy.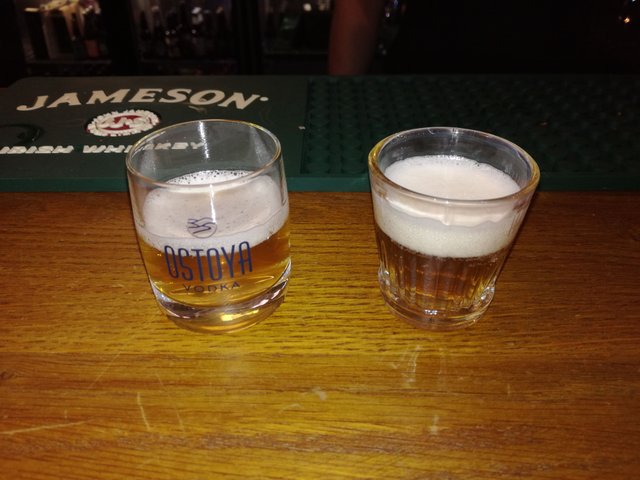 My guest joined me couple minutes later :) He ordered some light Pilsener and I choose Hegemon from De Facto Brewery ($4.5 / 3.75 Euro per 0.5L). It is Imperial IPA with an amber color with low but quite lasting head. The aroma was sweet, a little bit citrus and a small dose of alcohol in it. The taste was fresh, also citrus with a medium level of bitterness. Quite strong but also quite nice in general.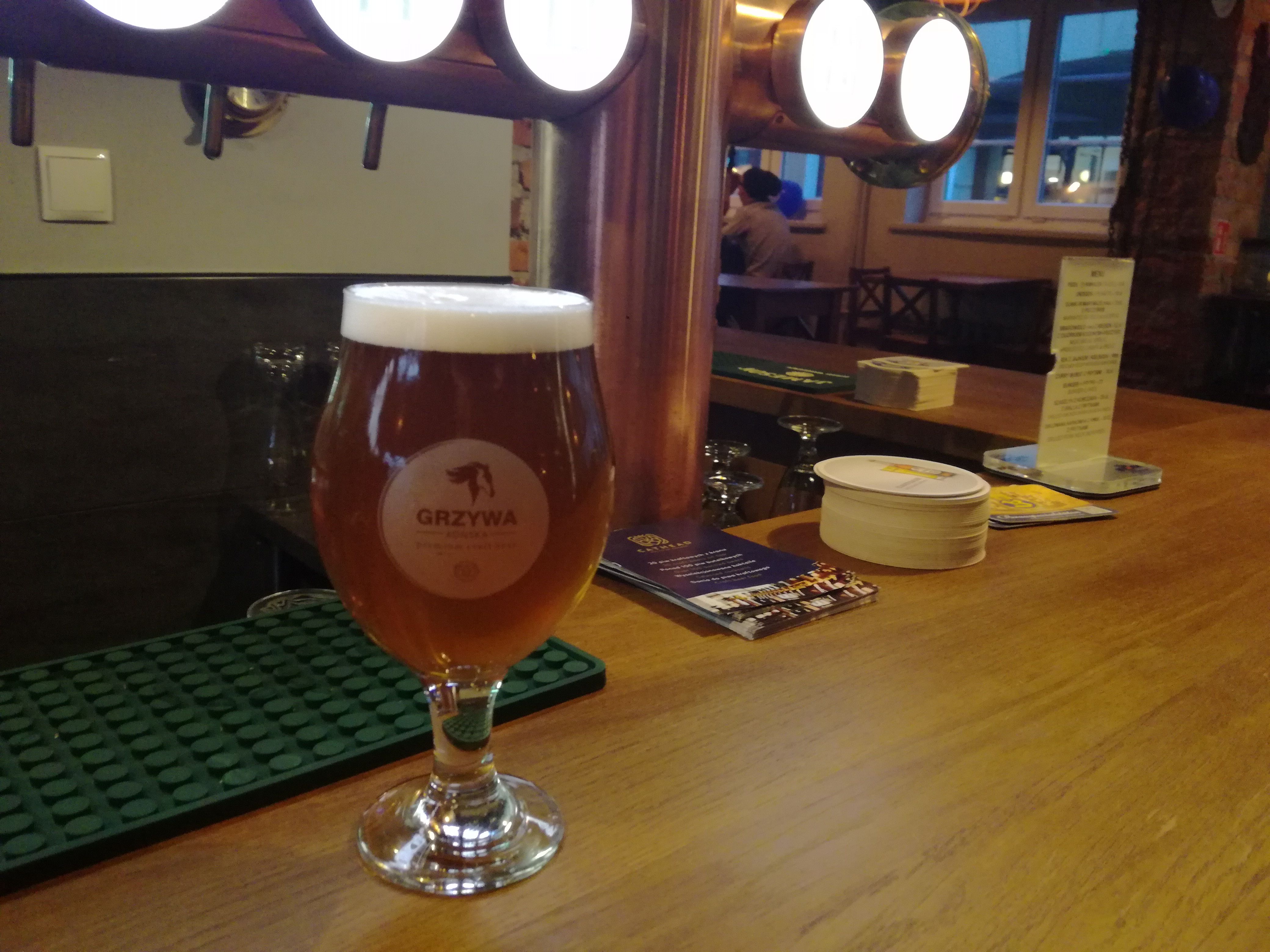 And here is @vcelier in all of his glory :)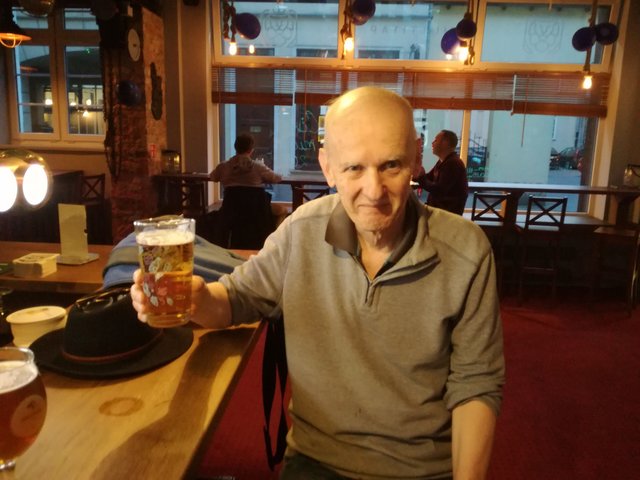 Vincent also took a photo of me at the bar: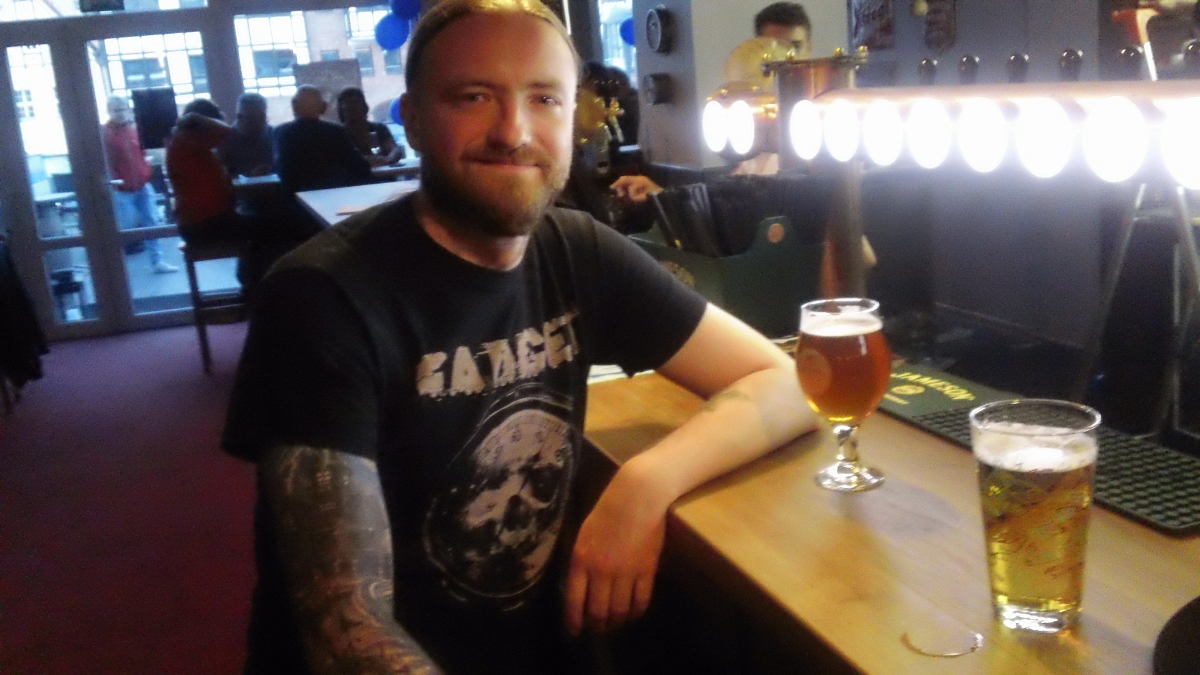 source
We talked for an hour and a half, mostly about our lives, Steemit, and crypto.
In the meantime, I ordered another beer. It was Czarny Protest from Hoplala Brewery ($4.5 / 3.75 Euro per 0.5L), which turned out to be a little bit disappointing chocolate Stout. The aroma is quite nice, chocolate and raspberries, but the taste is much worse - only a little bit of chocolate, almost without any bitterness and rather anempty mouthfeel. Pity.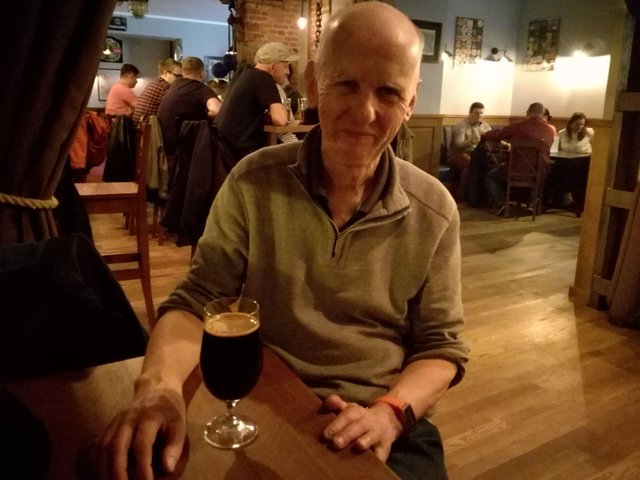 So, to sum up, I'm very glad for my visit in Cathead multitap bar. Admittedly, I wasn't able to try any spectacular beer, but I was able to meet with Vincent - very spectacular person, face to face. I'm very happy that this meeting took place. Thank you @vcelier for keeping me a company that evening. I hope that we will have a chance to meet one more time someday :)
Address:
Cathead
Powroźnicza 19/20
80-828 Gdańsk
Poland