Enjoy your movie with Guinness Dark #BeerSaturday #week 55
This is my entry post for #Beersaturday inspiration by @Detlev 🍺
I love to drink beer so much. I never hesitate to try new beer in the new country. I love a taste, a smell, and I love to touch it with my lips.
For this time, We are in Malaysia. We went to the Tesco lotus searching some beer for our dinner and movie's time. Finally we found the dark beer. It was Guinness Dark that I haven't try before in my life. So, I bought 2 packs of Guinness.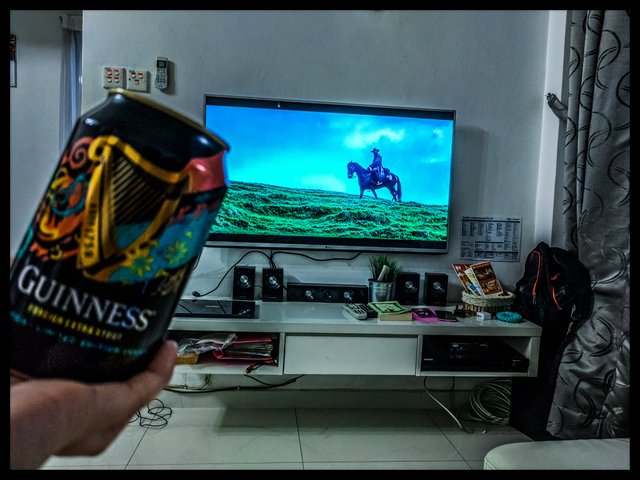 The reason why I bought this beer is the cool design. I like it for the first sight. This is the limited edition design for Malaysia only. I also wanted to know how does its taste like. Actually I don't like dark beer because it was a bit bitter for me. But I should try the new experience. Then I will know about beer better.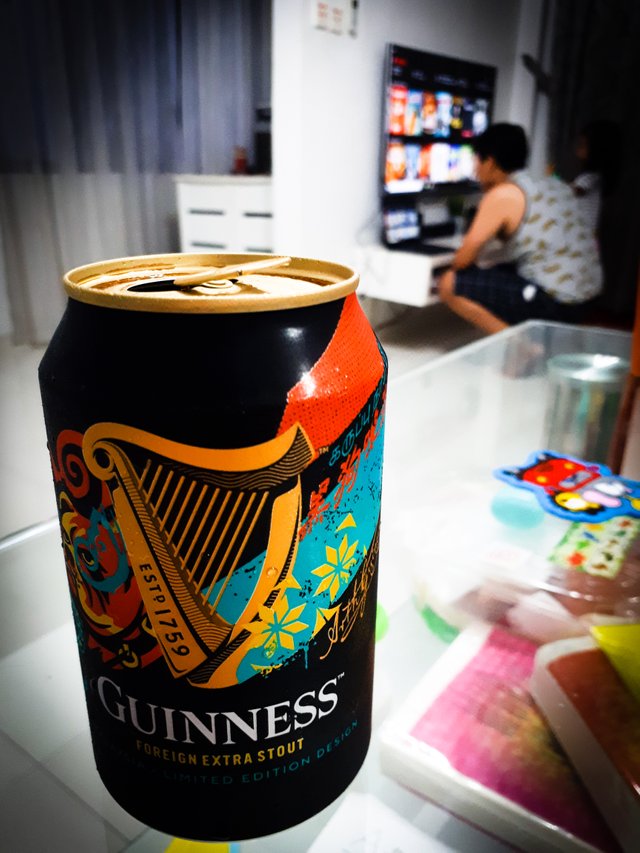 About Guinness.
I have heard that Guinness is from Ireland. It's probably the most popular Irish beer around the world. And you know how high of this beer per one can. It's about 5% ABV contains. That's why I was drunk within 2 cans.🙃
How does it taste?
It was like a burned coffee. A little sweet and bitter in the same time. You can feel how strong it is. Overall are nice.
More entertaining with Guinness Dark
One of my routines is watching movies with babe. But if you want to get more entertaining is drinking Guinness during watching the movie. It's very wonderful time for both of us. Good beer and good movie!
Cheers!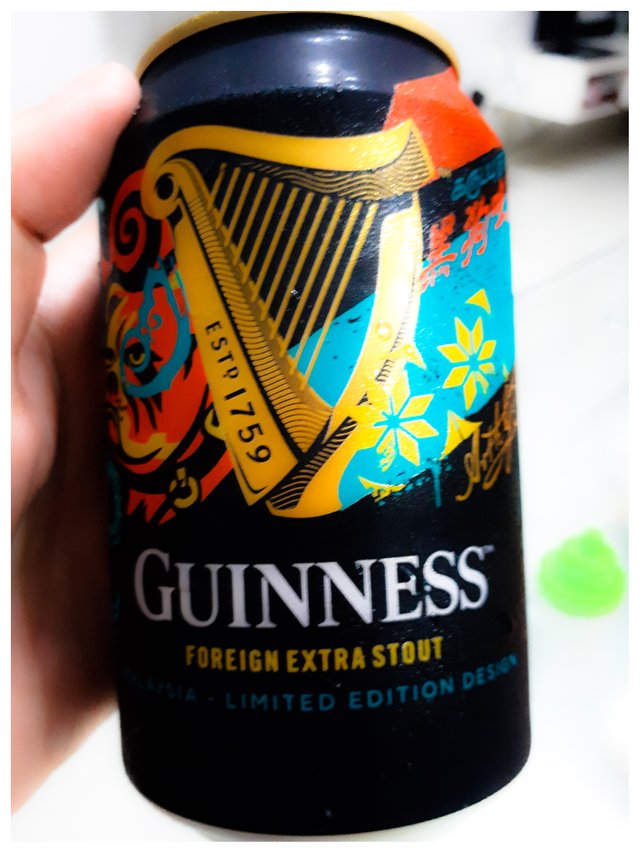 My photos took by Sumsung A7 2017