It's summer down here in Melbourne, Australia so chasing a bit of summery refreshment we tried a couple of nice Hoppy ales from the home of new Skool IPA's - The United states of America.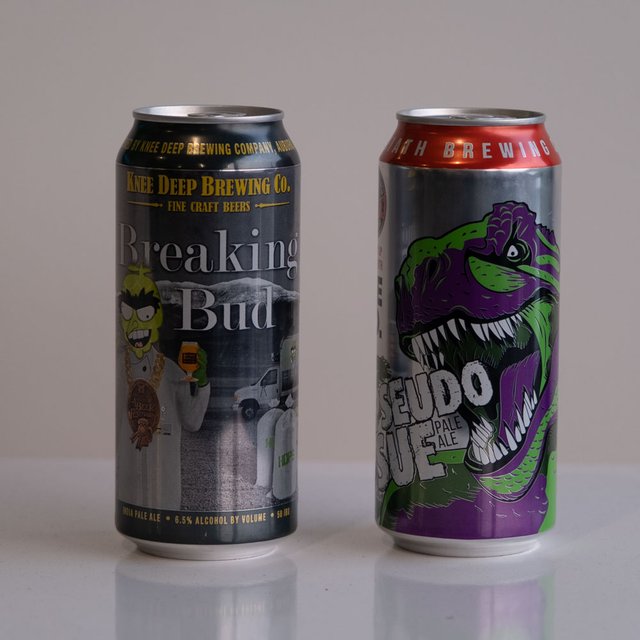 First up is from Toppling Goliath Brewing and is called Pseudo Sue Pale Ale.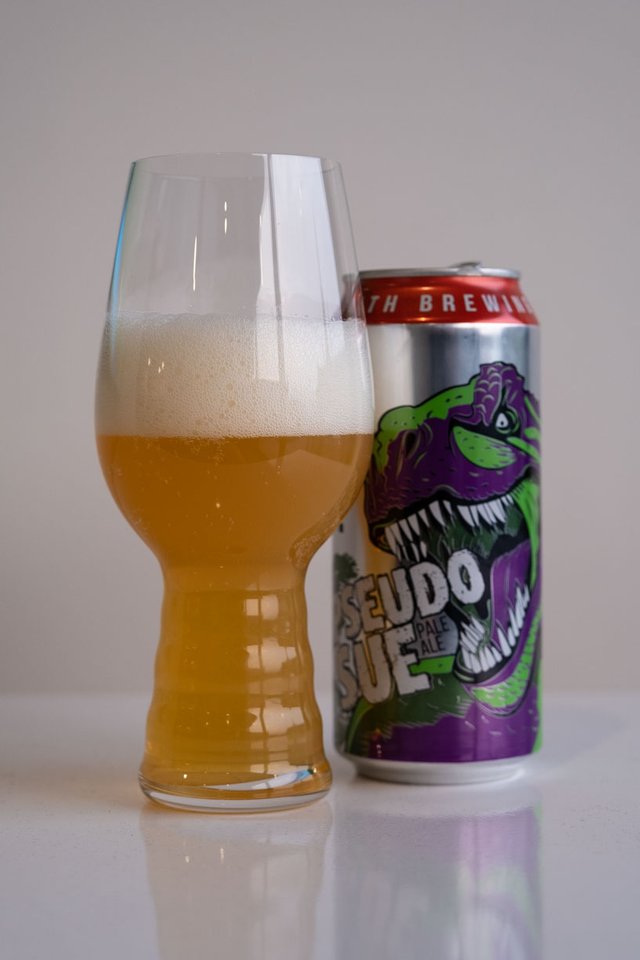 When is a pale ale actually an IPA? IPA's tend to be higher hopped and higher alcohol than a pale ale, this is pretty hoppy, using a single hop, and if you wanted to rely on a single hop then Citra is a bloody good choice as it leads to very drinkable fruity tones. The alcohol level is 5.8% which is probably the only thing keeping it from being an IPA, a touch high by Australian standards (where most pales would be around 4.8%) but not high by US standards.
All in all its a very drinkable beer, great artwork with a cool T-Rex on the can. I like it a lot.
Our second choice Knee Deep's brewing Breaking Bud.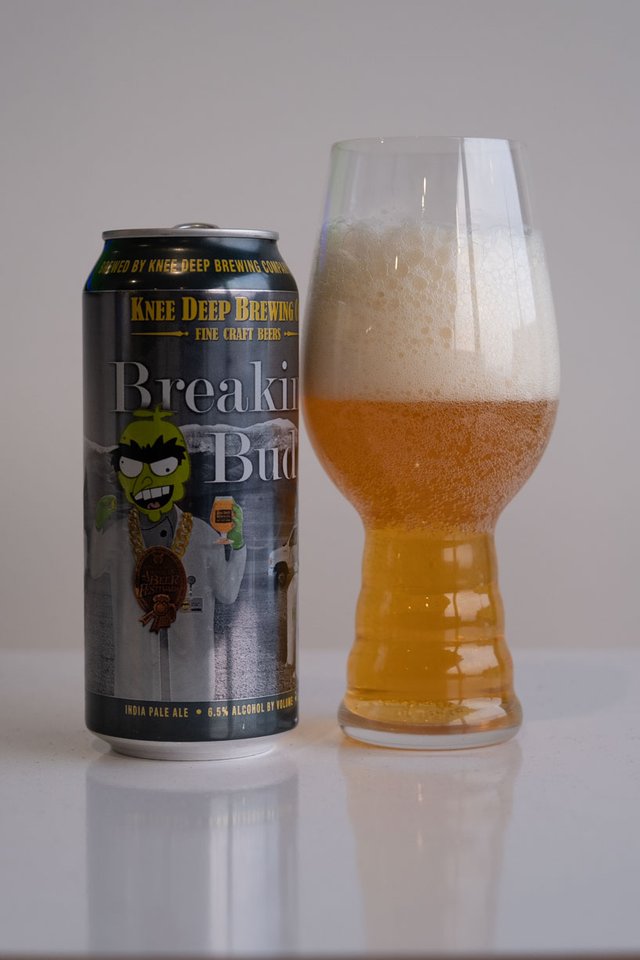 I like the Breaking Bad inspired can design - probably just skirking on the edge of a lawsuit for copyright infringement. The smell is dank which is certainly a hint to the taste, but surprisingly the hops are actually not that strong. It's actually less extreme than the pale ale, and a slight disappointment - oh well maybe this is the Better Call Saul of breaking bad themed series.