Killing the Alpha Tier
The Alpha Tier
A very busy week, with some nice speeches and a fair amount of traveling is gone.
Now, on late Friday afternoon, it is time for a good beer.
So a plan is born and luckily I found a nice Craft Beer store in Duesseldorf. They sold me some great liquid to enjoy...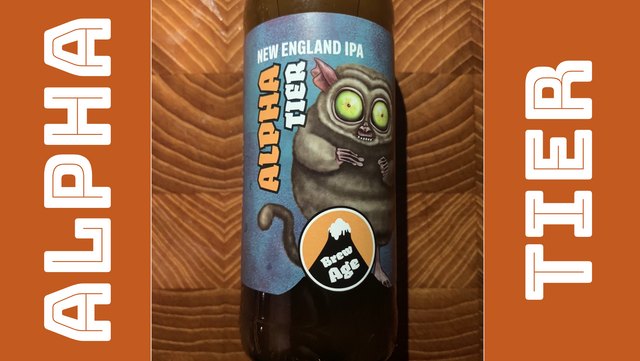 ---
The Aplha Tier by Brew Age
What a beer. This taste is different and the New England IPA from Vienna is so milky and comes with this cool animal on the cover.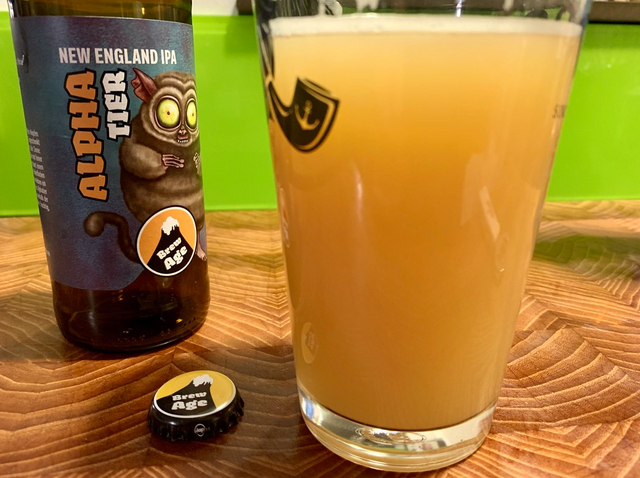 What a fruity, hoppy and beery taste.
Read what other say at untappd
Juicy, hazy, smooth. You just can't do more hops - honestly! Once poured, it is a feast for the senses. A blonde, silky beer with a slight natural haziness and a tantalisingly fruity fragrance. Oat flakes and a touch of bitterness make for a smooth feel in your mouth. The Alpha Animal marks its territory within the IPAs as a hop smoothie: fresh, forward and fruity!
said by the brewage.at Website
---
Holy Craft
That is the name of this little but very friendly beer shop in the middle of Duesseldorf.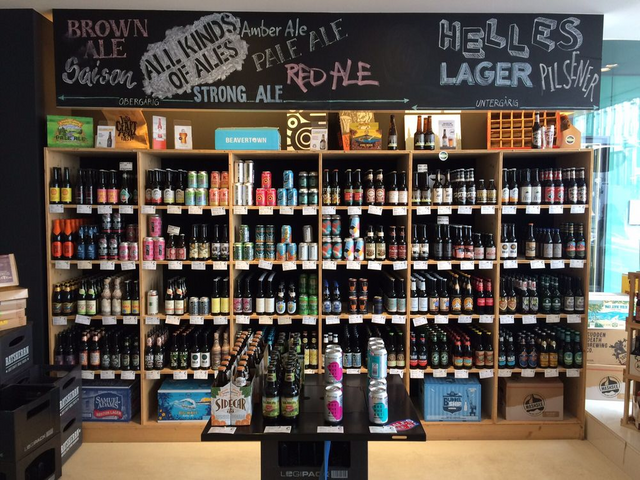 by Yelp
It was fun to spend some time and get the good advise from the people from the shop.
Here is a link to the shop on the wonderful steemitworldmap
[//]:# (!steemitworldmap 51.214306 lat 6.776624 long Holy Craft Beer Store d3scr) and here to their holy craft website
---
Pouring into the glass
Look how this very yellow beer pour into my special glass. I made this little gif to share the fun.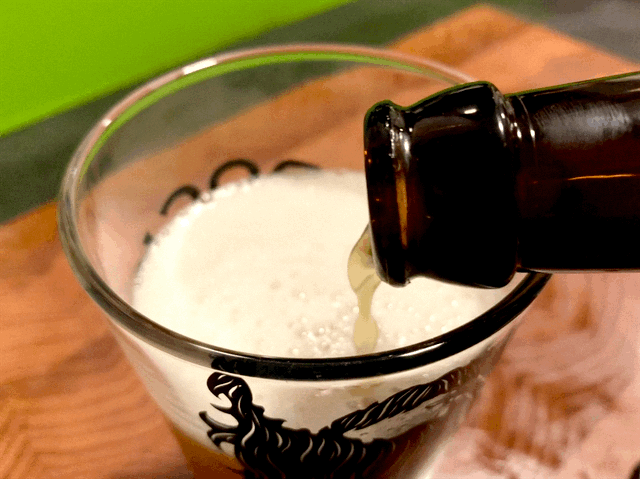 ---
Beer facts
BEERTYPE: New England IPA
ALCOHOL: 5,6%
MALTS: Pilsner, Wiener, Münchner
HOPS: Amarillo, Centennial, Citra, Mosaic
ITTER UNITS: 40
COLOR: blond
---
The bottle cap
Nice design from Austria.!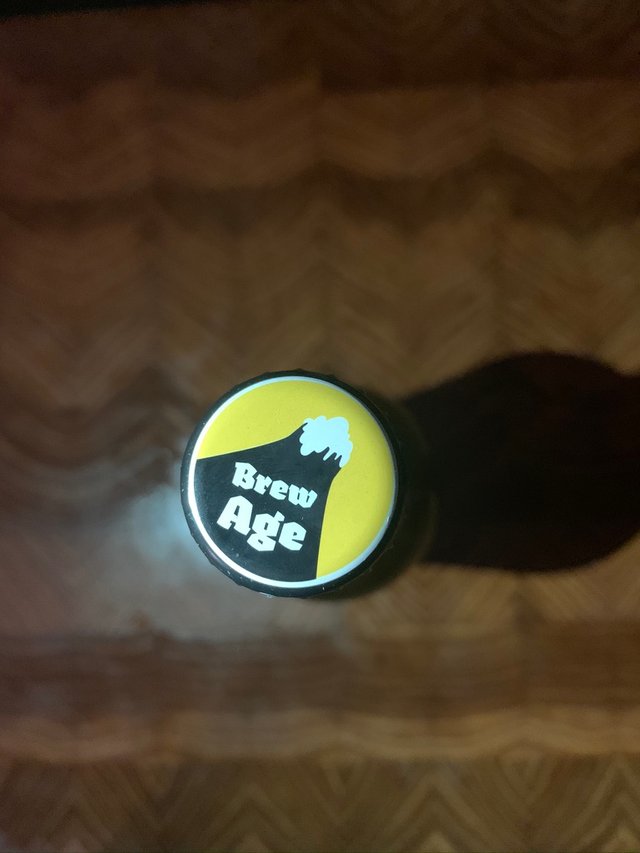 ---
Milky yellow
it looks more like a glass full with honey or so.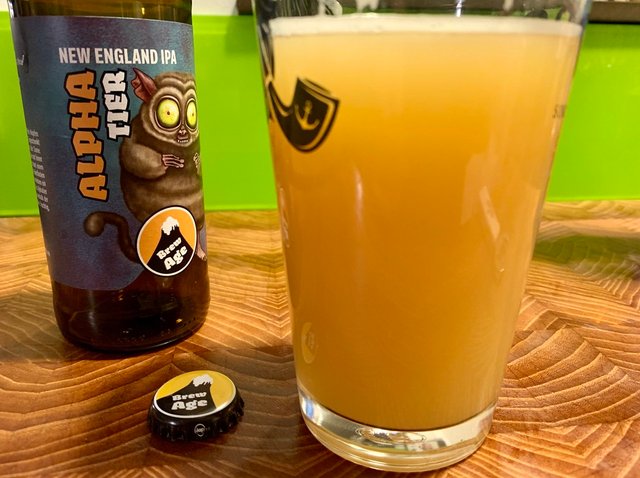 ---
No head at all
As you see, this Tier does not come with a big head. It poured easy into the glass and called me for drinking it.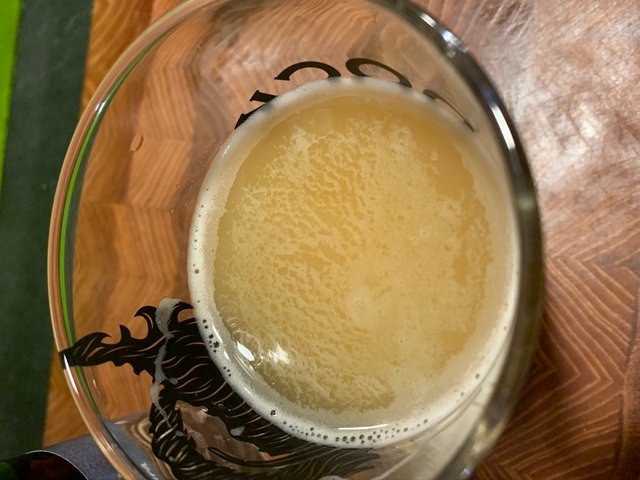 ---
Drinking it my way
After some sports you need a cold beer to kill the thirst. But this one is a beer to drink for the taste.
Sipping it
is my style
to enjoy
such a beer!
As this is not a typical Pils or an easy drinking beer, I prefer to sip this beer over a period of time.
This evening I had it while preparing diner and even during diner. It went very nice with the spice from the Thai chicken style noodles I cooked.
---
See the backside
---
---
@Detlev
love steem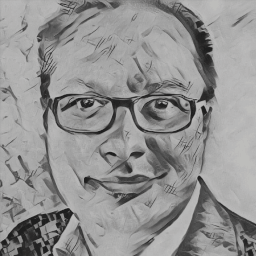 JOIN Steemit
#BeerSaturday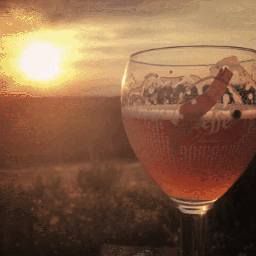 Get / shop my book by steem
JOIN BeerSaturday Challenge

Enjoy & Engage Follow & Resteem

---