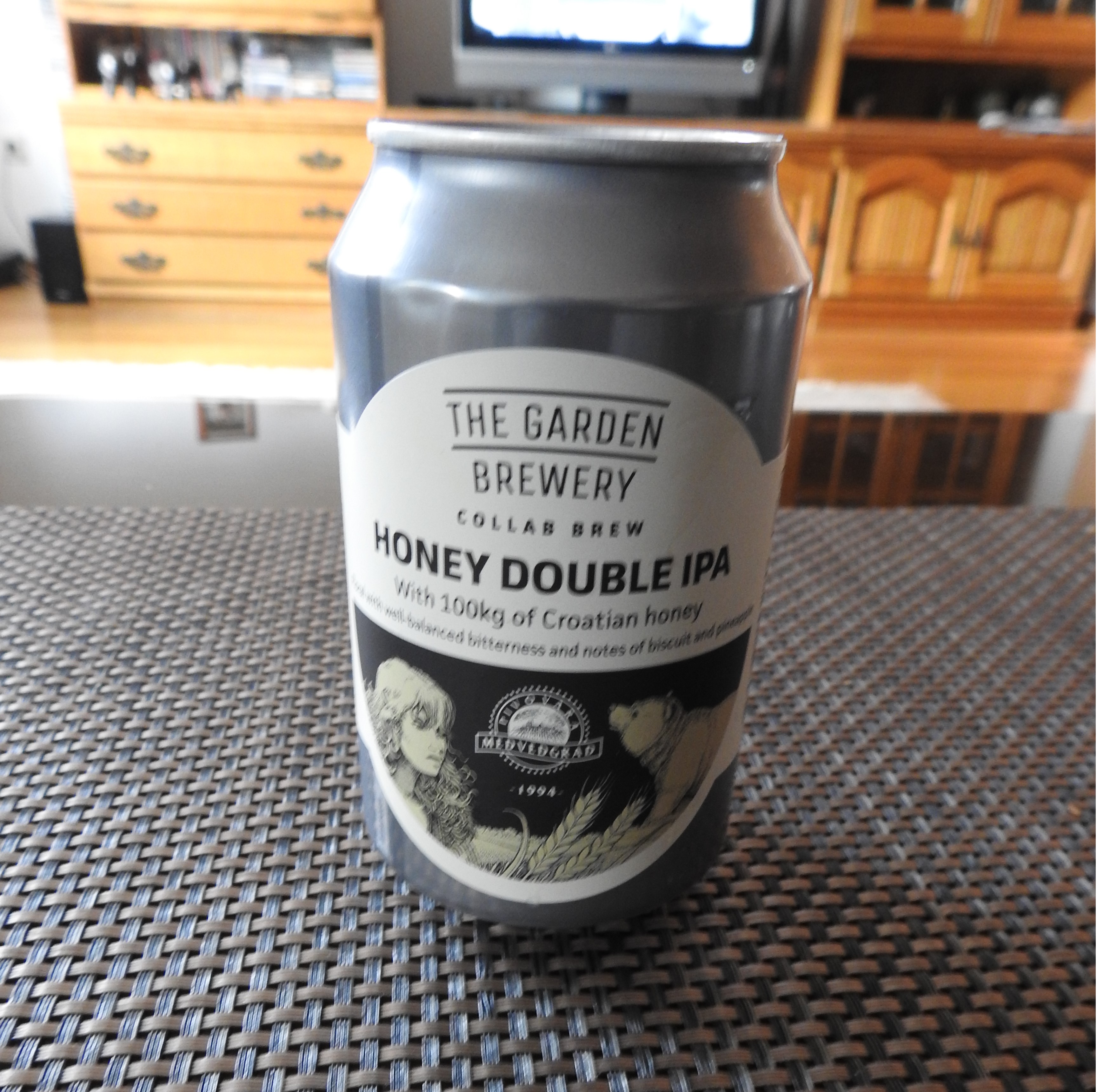 Honey Double IPA is a part of the first Croatian craft collaboration. The Garden Brewery and Pivovara Medvedgrad united their brewing knowledge for this project and crafted two beers, Hendrix Which was brewed in Pivovara Medvedgrad and Honey Double IPA which was brewed in The Garden Brewery. I live close to The Garden Brewery so I went for a beer and shopping there with a few friends. Ambient there is lovely, it is a huge room so it can fit all their barrels, which you can see behind the bar. You can also order burgers there, but the dominant aroma in the brewery is that of hops. In short, it is heaven for a beer lover. I ordered their Nitro Stout there, we drank a few beers which were on tap, bought a few canned ones and headed home.
Honey Double IPA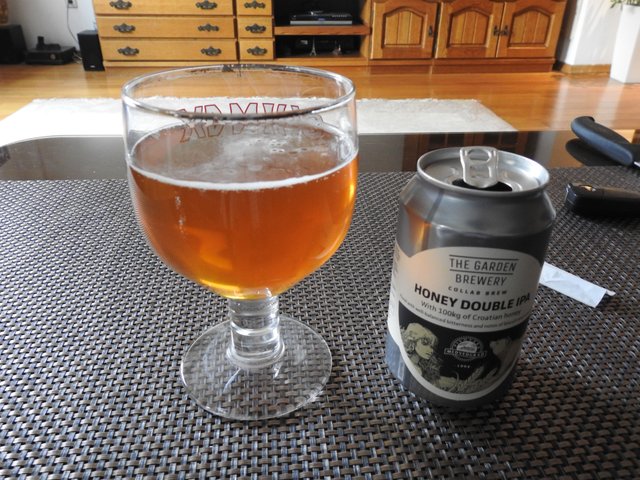 | | |
| --- | --- |
| Style | IPA - Imperial/Double |
| Country | Zagreb, Croatia |
| Brewery | The Garden Brewery |
| ABV | 8% |
| IBU | 75 |
| Hops | US Denali, Lemondrop |
| Malts | Maris Otter, Pilsner Malt, Torrefied Wheat, Caramalt, Carapils |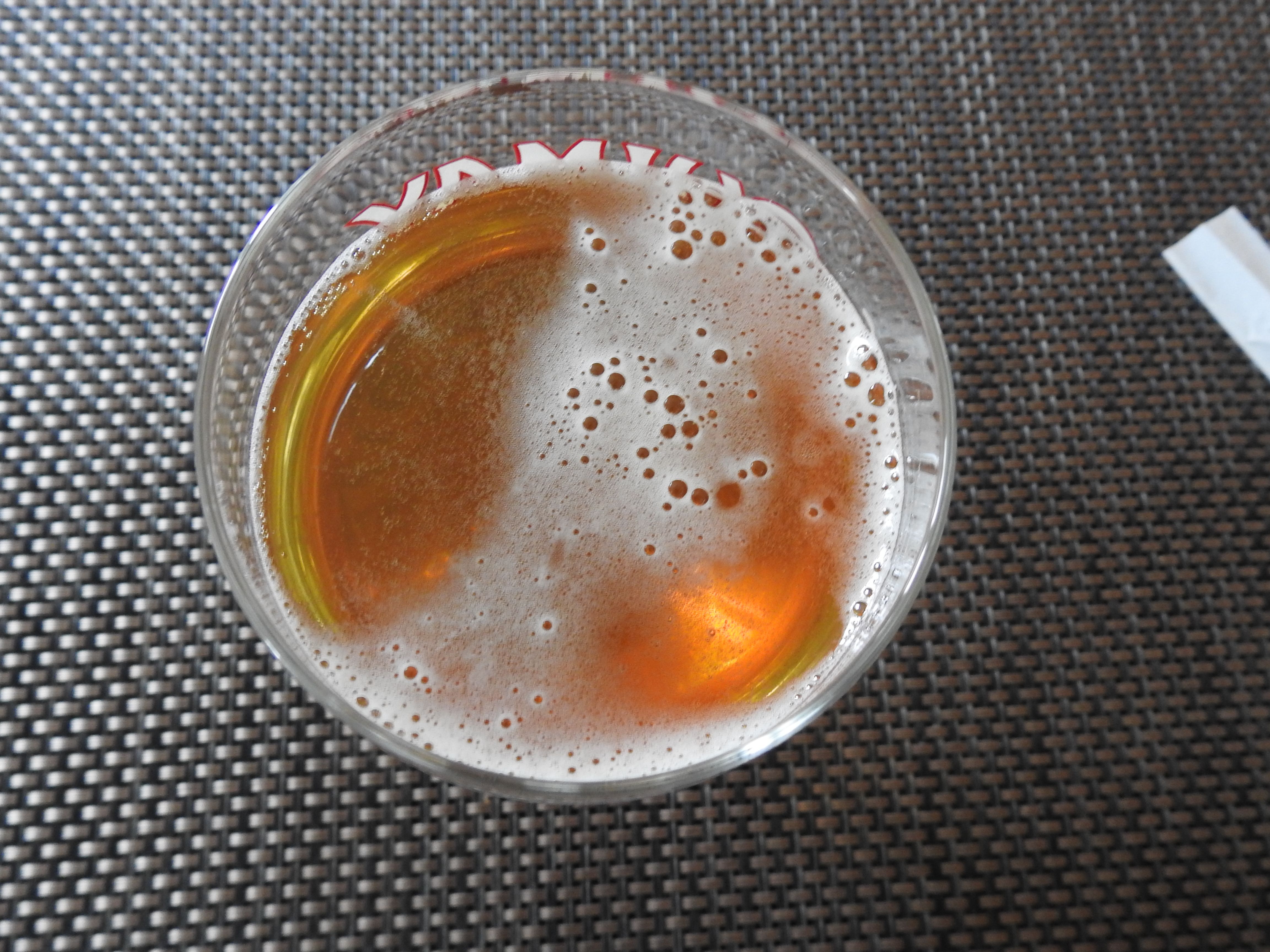 The Garden Brewery did an amazing job, brewing this beer. It has a color of caramelized honey with only a touch of foam. The taste is a perfect blend of the bitterness of hops and sticky sweetness obtained by adding local chestnut honey to the beer. Beer is moderately carbonated and the bubbles in your mouth quickly disappear, while bittersweet aftertaste lingers in your throat. With a tropical fruit aroma and affordable price of 15 Kn (2.5 SBD at the moment), it is a beer worth drinking. If you are a beer lover passing through Croatia, give this one a try!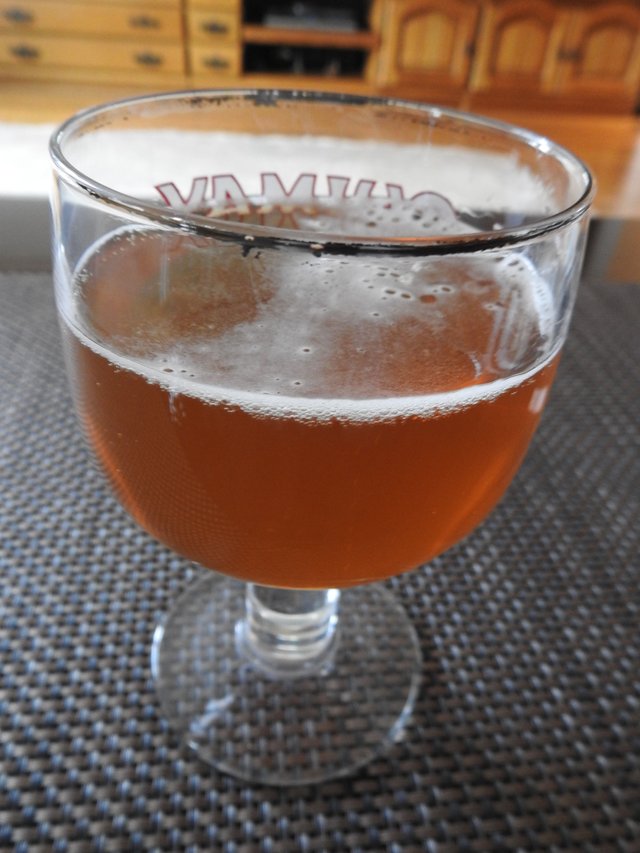 If you are a beer lover as well check out the #BeerSaturday challenge by @detlev!