Besides reviewing a beer this week I will tell you a bit about a shop I just returned from.
---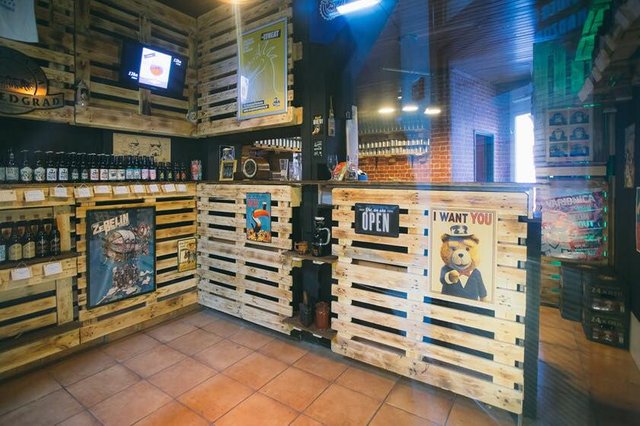 ---
Interior of the Craft Beer To Go
---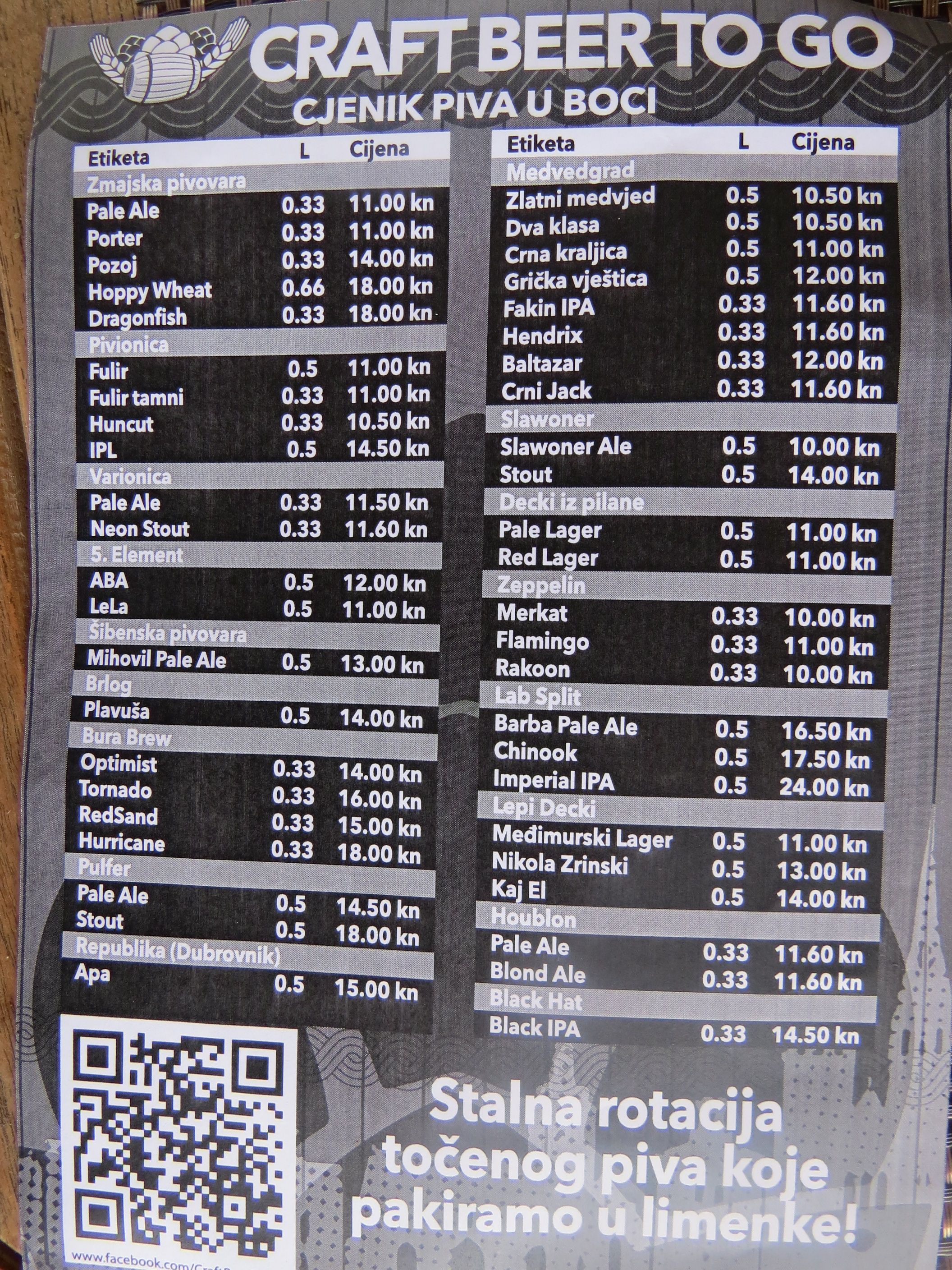 ---
The price list from the Craft Beer To Go
---
Recently Craft Beer To Go opened in Zagreb. It is the first Croatian beer to go shop, and I visited it for the first time today. It is a small and cozy shop which offers a good choice of Croatian craft beers. Their menu of bottled beers includes 46 beers so far, and they have several beers on tap. Beers that are offered on tap are changed every few weeks, and they can them if you want them delivered. Yes, they have delivery which is a big deal for Zagreb, as they are the first to offer such service. The minimum order for delivery within a radius of 3km is $10, and with bigger orders, they will deliver your beers further. Zagreb is not a big city so 3km radius already covers most of the city.
---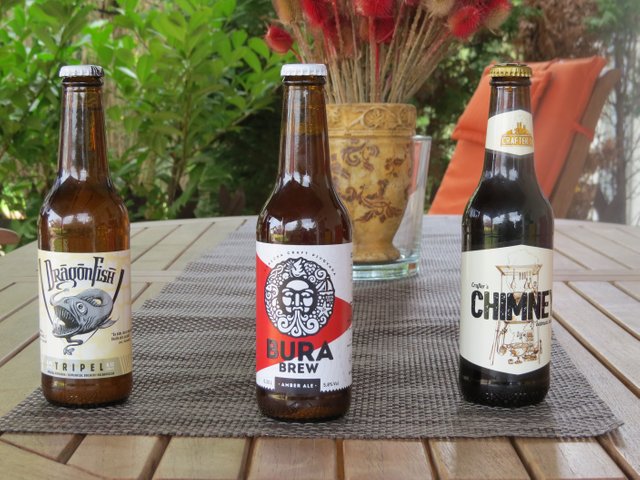 ---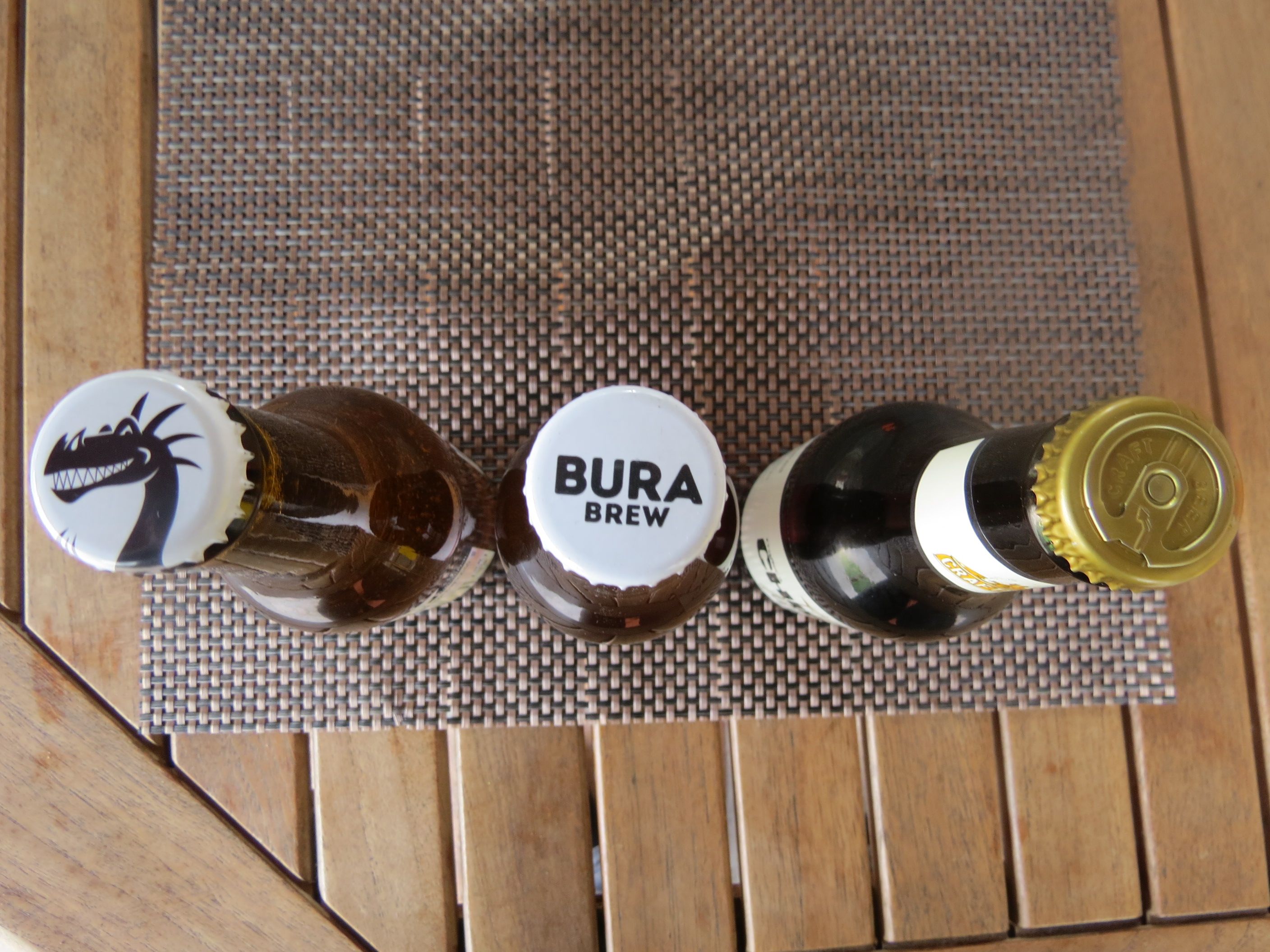 ---
Today I bought three beers there: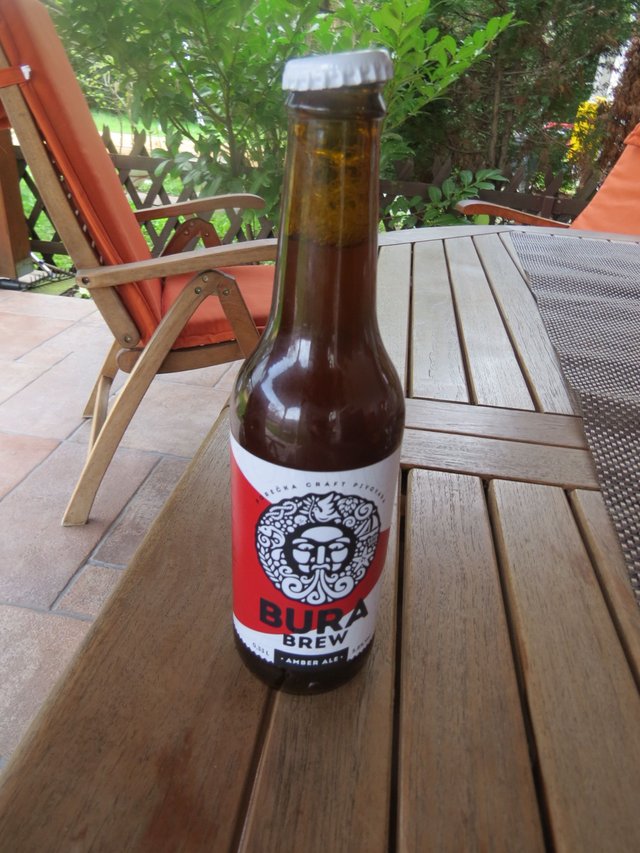 I am in a mood for some Amber Ale today, so I will be reviewing Redsand Amber Ale today! The Bura Brew is a brewery named by the strong Croatian wind that mainly blows in coastal Croatia and sometimes reaches speeds over 180km/h (111mph)!
Redsand Amber Ale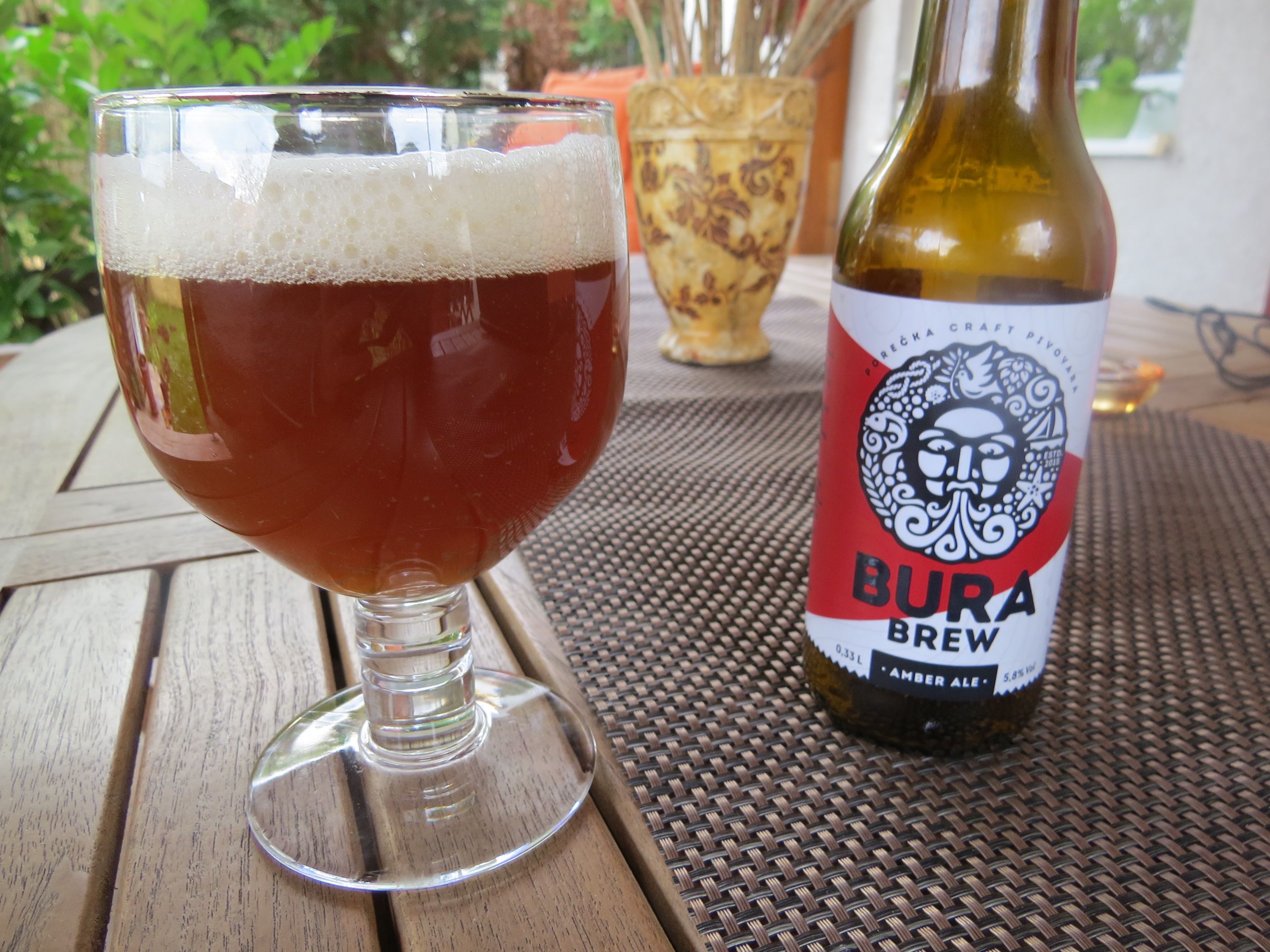 | | |
| --- | --- |
| Style | Amber Ale |
| Country | Zagreb, Croatia |
| Brewery | Bura Brew |
| ABV | 5.8% |
| IBU | 22 |
| **Score ** | 11/20 |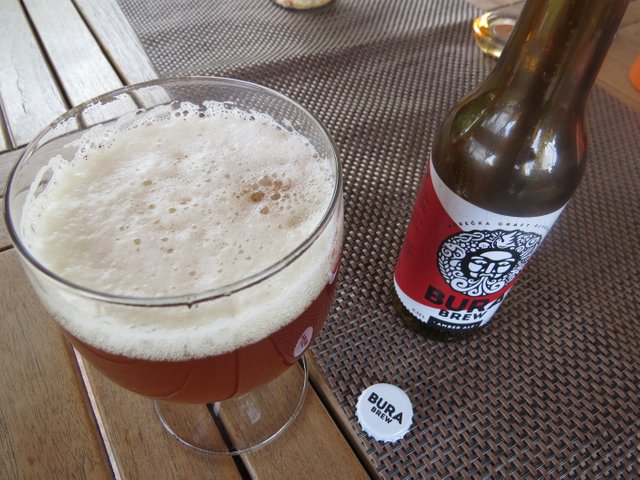 Redsand Amber Ale is an unfiltered and unpasteurized, top-fermented Amber. It is a malty ale with four types of barley malt. It has a full red body and medium white head which lasts for some time before disappearing. It has a fruity caramel aroma and taste that matches the aroma. Medium carbonation fits the sweet malty flavor pretty well, but the aftertaste ruins the experience a bit. Strong bitterness that comes to quickly after the sweetness instantly washes away all the fruity flavors. It is too rushed and takes away a few points from a beer that could be pretty decent if the bitterness was a bit more moderate and slower in coming.
All in all, it is a fine beer but nothing special.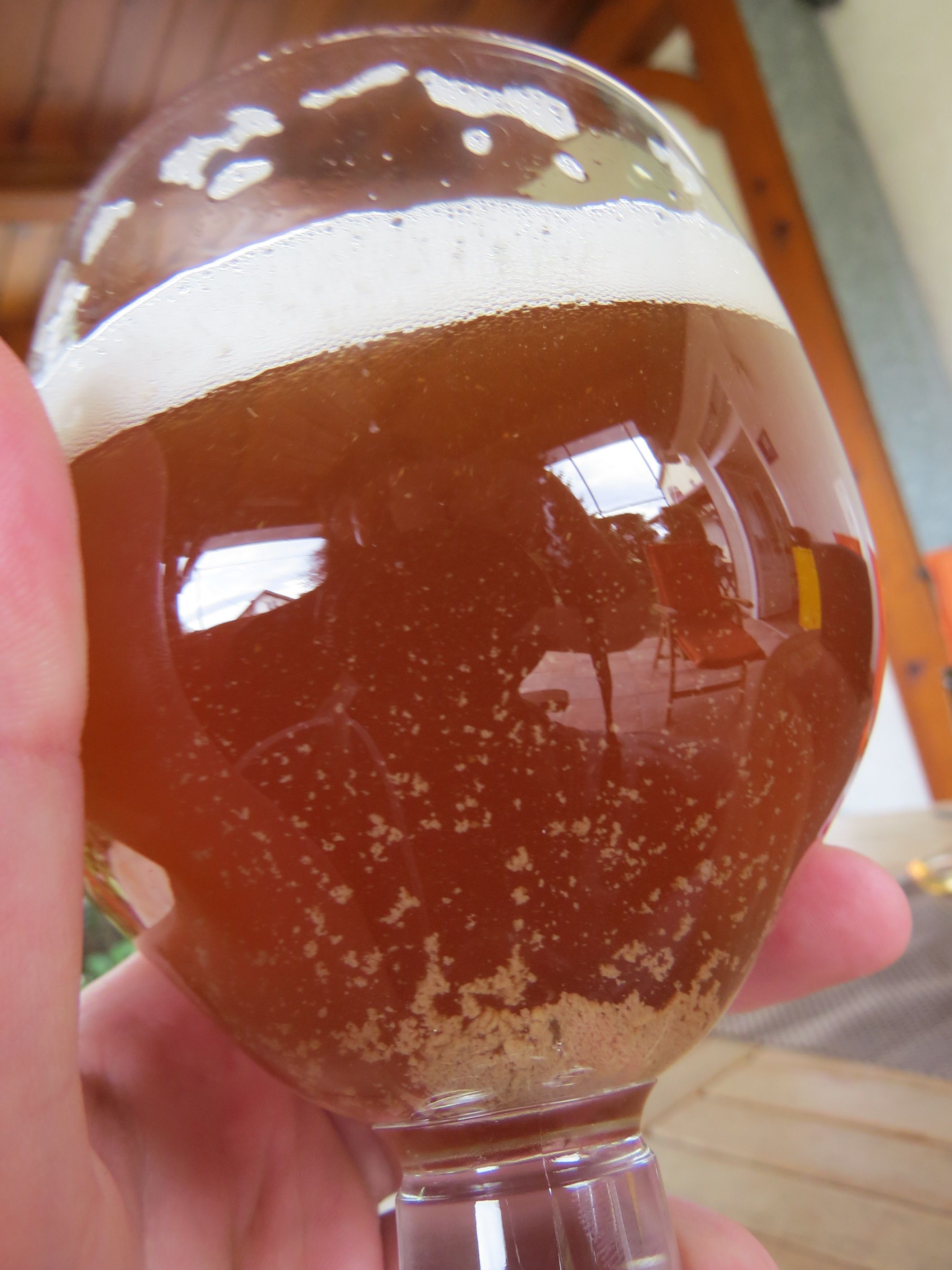 If you are a beer lover, check out #BeerSaturday challenge by @detlev and earn your next beer by writing about your last beer!
---
Previous reviews