[BEER REVIEW] A Classic IPA from San Diego 🍺
Ballast Point Brewing was founded in 1996 by beer enthusiasts Jack White and Yuseff Cherney. The name is taken from the famous lighthouse Ballast Point Light which has marked the inlet to San Diego Bay since the 16th century. One of the flagships of the brewery, Sculpin India Pale Ale, is a truly iconic beer and one of the most popular IPAs in the world. At one point it actually held the third place on the list of the greatest IPAs in the world on ratebeer.com. I've had this IPA on several occasions, including the variations flavored with pineapple, grapefruit and chili, but I've never done a serious taste analysis of it.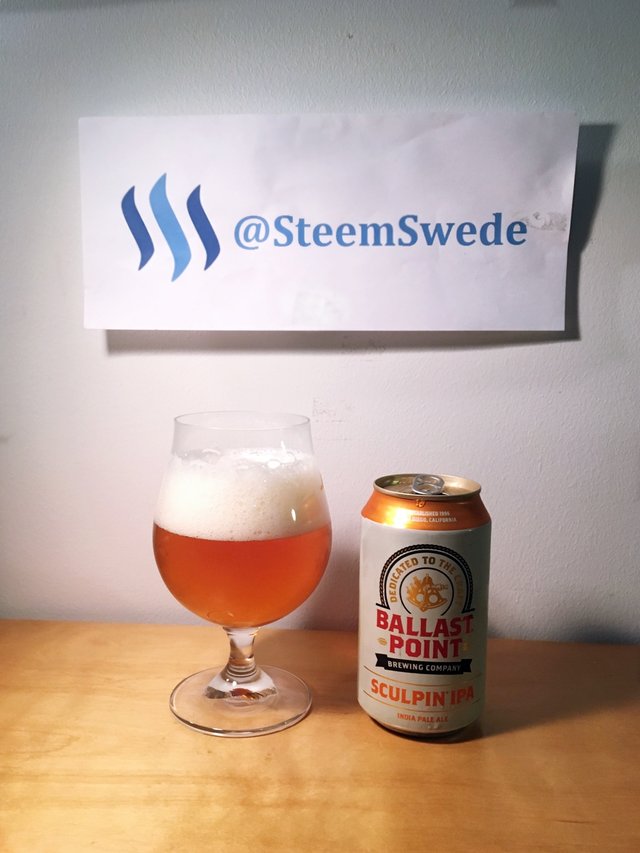 Ballast Point Sculpin IPA
Origin: San Diego, CA, USA
Brewery: Ballast Point Brewing Company
Style: IPA
ABV: 7%
IBU: 70
Hops: Mosaic and Simcoe
355 ml can
Appearance: The white compact foam is about three fingers high, and slowly sinks and leaves a thick residue on the inside of the glass. The liquid is golden and clear.
Nose: The scent is dominated by earthy hops, pine resin, honey and citrus marmalade. Quite sweet overall. Like sitting in a hops garden, right next to a beehive.
Palate: Initially quite bitter. The body feels surprisingly thin with the first sip, but grows over time. Again, pine, citrus marmalade and an earthiness at the bottom, followed by a seductive tropicalness.
Finish: A fairly light and pure aftertaste with some lingering citrus.
Conclusion: This is good stuff, no doubt, but by no means a sensation. Maybe I'm a bit biased towards New England style IPAs these days. Nevertheless, a standard and affordable San Diego style IPA well worth 3.8 out of 5 hop cones.