Travelling through the desert and need to cool off and quench your thirst? Why not stop by The Craftroom and grab yourself a tall glass of refreshing craft cider.
While the location is not very charming, a nondescript industrial complex right off the freeway, the moment you slip inside the cozy interior, this escapes your mind. The Craftroom offers a clean, no fuss comfortable room in which you can sit back and enjoy some delicious cider or beer. The service is excellent: prompt, smiling faces awaiting to help you select the perfect beverage. They have a cache of games on hand to keep you occupied as you sip one of their marvelous creations.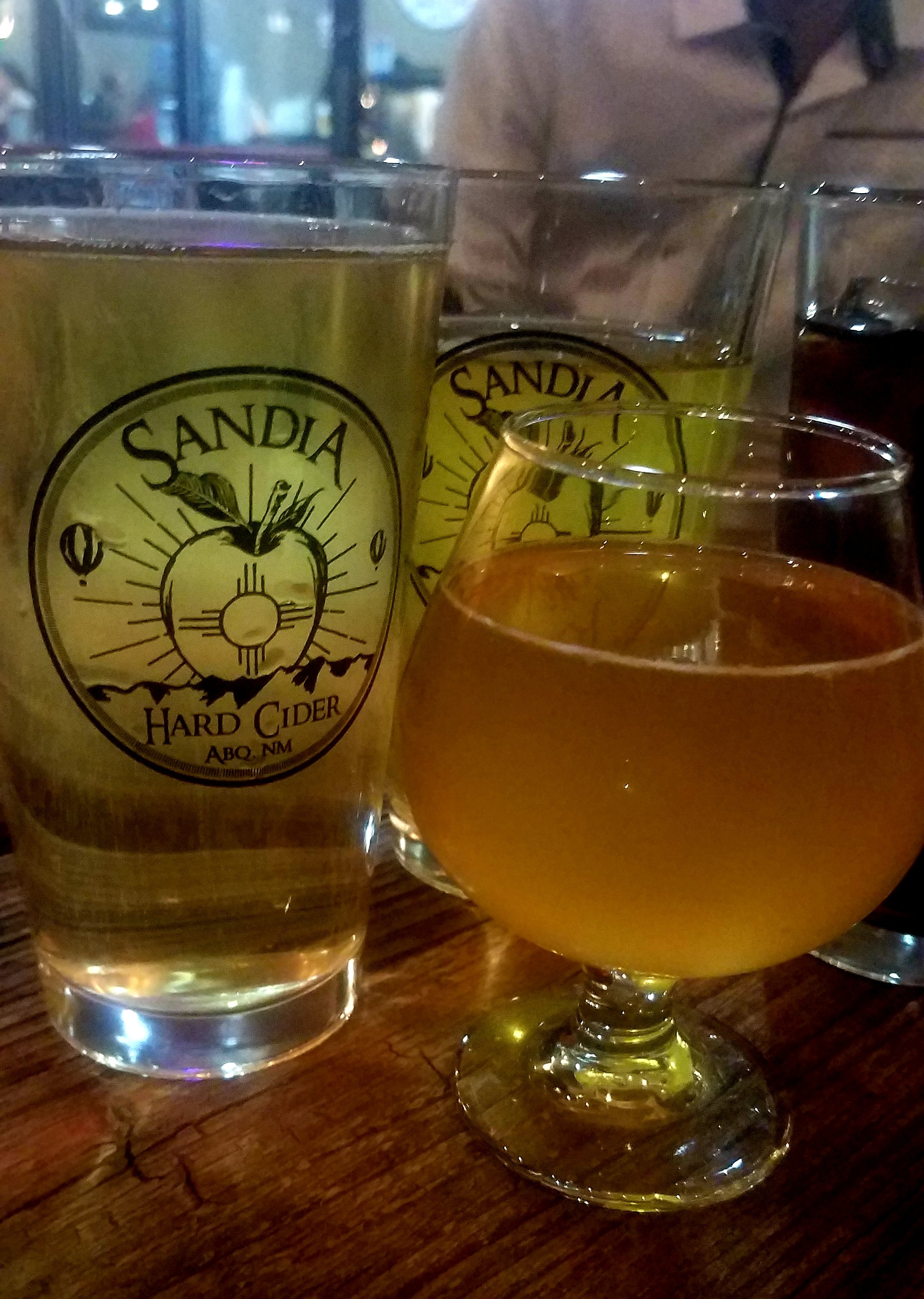 Is there a better combination than pizza and beer? The Craftroom doesn't seems to think so; they offer 12" gourmet pizzas that are are just as delectable as their brews. The menu also features sandwiches, salads and other bar food staples like pretzels and garlic knots. The Craftroom is unrivaled as far as customization goes; they encourage you to mix and match their ciders for ultimate flavor combination perusal. Try a pineapple/cucumber cider combination for a delicious elixir, or combine the honey cider with a splash of peach for a drink that tastes just like summertime. Whatever seems appealing to you, they are willing to let you try, and offer you a sample first so you are not stuck with a pint you can't stomach. If you don't feel like an adult beverage, you can indulge in their housemade root beer which is crafted with the same skill and regards to taste as their menu of hard ciders and craft beer.