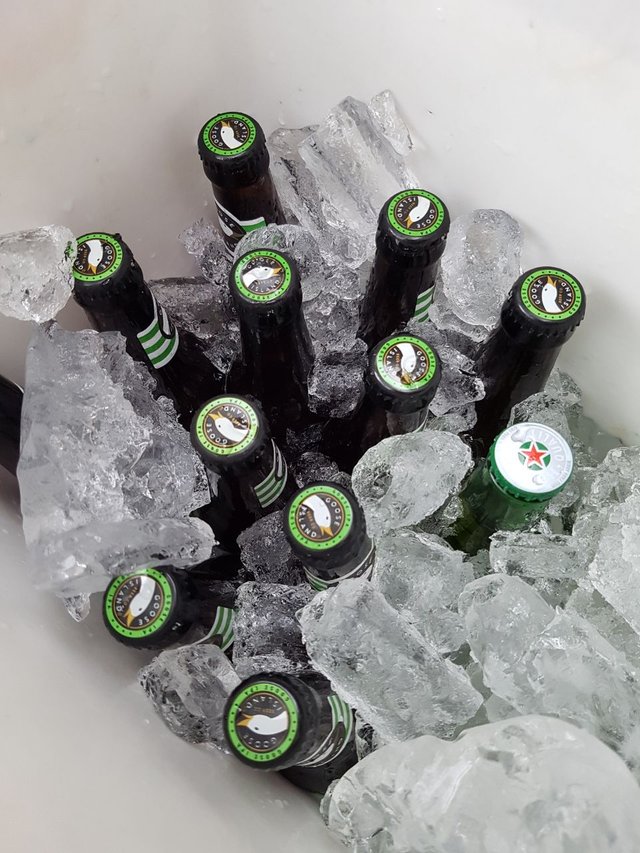 [EN-US]
Description: One of the leading cars of the brand, the Goose Island IPA is a classic India Pale Ale. She has won several prizes and is sure to impress any lupulomaniac. Beer was born in Chicago and is now part of Ambev's portfolio.
Style: American IPA.
Note: 5.00.
Aroma resinous and herbal. Good foaming and persistent. Balanced. Medium bitter.
Herbal hops flavor (Cascade), sweet from the well-known malt. Very tasty beer.
Very, very good beer. Her taste is fantastic.
Harmonizes very well with hamburger, cheeses, red meats.
Although not the best American IPA I've ever drank, it was the one I drank in more quantity.
[PT-BR]
Descrição: Um dos carros chefes da marca, a Goose Island IPA é uma clássica India Pale Ale. Já foi vencedora de diversos prêmios e com certeza é capaz de impressionar qualquer lupulomaníaco. Cerveja nasceu em Chicago e hoje faz parte do portfólio da Ambev.
Estilo: American IPA.
Nota: 5,00.
Aroma resinoso e herbal. Boa formação de espuma e persistente. Equilibrada. Amargor médio.
Sabor de lúpulo herbal (Cascade), adocicado do malte bem evidente. Cerveja bem saborosa.
Cerveja muito, muito boa. Sabor dela é fantástico.
Harmoniza muito bem com hambúrguer, queijos, carnes vermelhas.
Apesar de não ser a melhor American IPA que eu já bebi, foi a que eu bebi em mais quantidade.
Preço de mercado R$18,00. Vale o preço! Mas se encontrar abaixo de R$10,00 pode comprar algumas caixas.