Buxton/Lervig Trolltunga - Review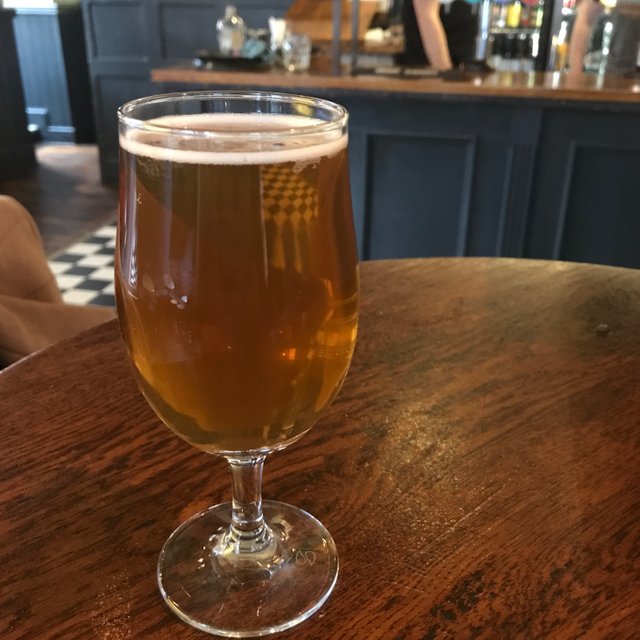 Trolltunga is a child of cooperation between British Buxton and Lervig brewery from Norway. Lervig Aktiebryggeri, because this is the full name of the brewery, was established in 2003 in Stavanger just after production of Tou beer was moved to Oslo. Between 2003 and 2005 Lervig was producing beer under Macs brand, and it was a pale lager, a replacement for Tou. In 2005 Macs moved to Hillevåg and the brewery hired an American Mike Murphy as a head brewer. That's how Lervig started its adventure with a craft beer. It is a rather different founding myth than usually when it comes to craft breweries, definitely more original.
Beer reviewed today is called Trolltunga, which means Troll's tongue in Norwegian and it refers to the cliff, hanging 700 meters above Ringedalsvatnet in Hordaland county, roughly 10 kilometers east from town Tyssedal. The view from there is truly picturesque and beautiful, as a result, it has become a huge Turing attraction in Norway. According to Huffington Post, it is the best place in the world to take a selfie, and I could not agree more since it is a really magnificent place. Time for beer!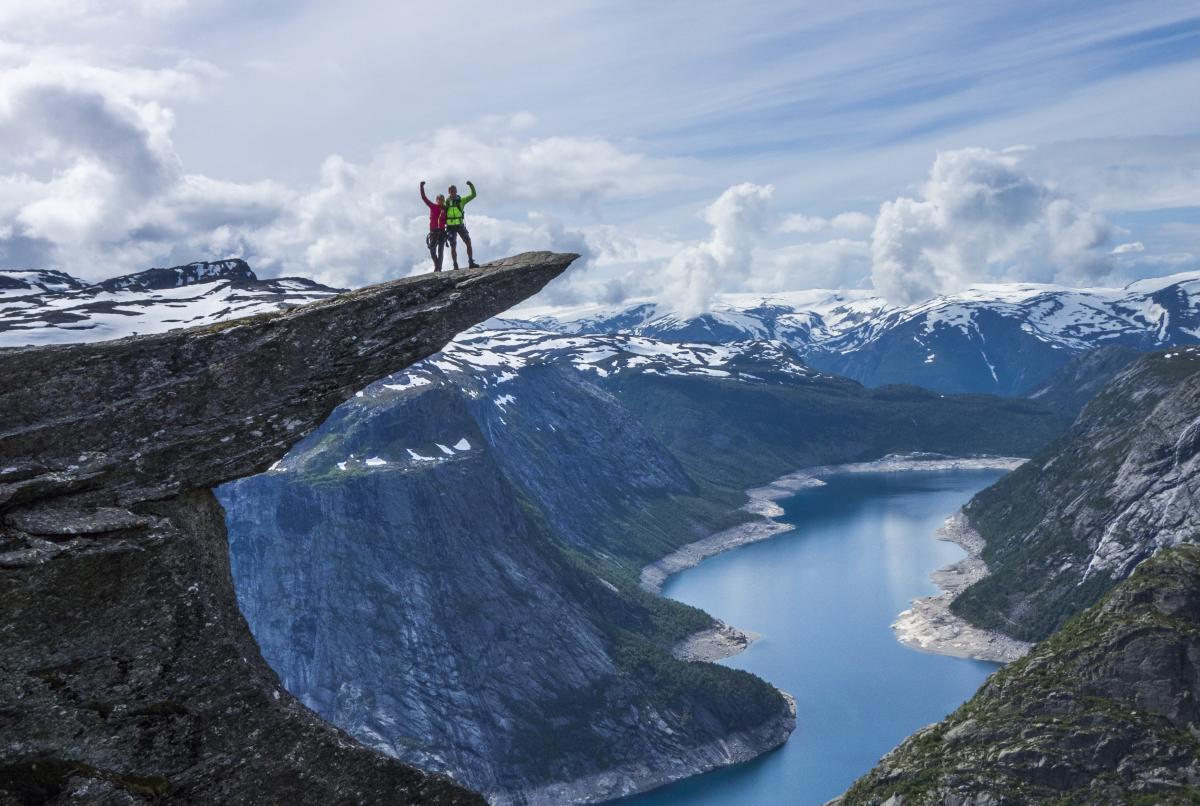 source
Trolltunga is a sour fruit IPA, with gooseberry in this case. For the first time, I have tried similar beer during First Beer Geek Madness in Wroclaw in 2015. One tasted there was from Mikkeller, and I was quite impressed. Since then, I haven't had a chance to bring gooseberry IPS until now.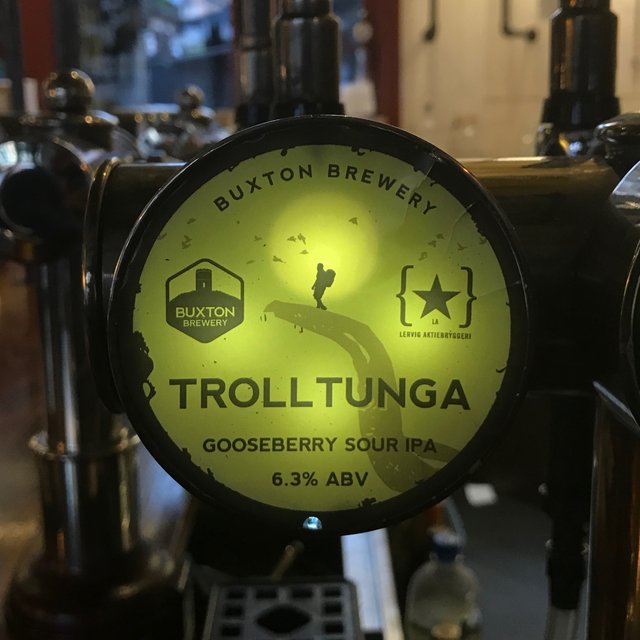 Trolltunga has a really simple composition, Pale ale malts, yeasts, Cites hops and gooseberry. Unfortunately, I do not know in which way beer was soured, whether lactic acid or lactobacillus was added. It has nice diary yellow color, with little head, that almost disappears almost immediately, which is rather typical for sour beers. Aroma is focused on citruses, hops and sour gooseberry. Taste is well balanced. Personally, I am not a big fan of too sour beers, since they ten to cause my stomach to hurt, however in this particular case, sourness is very modest fruity and countered by sweetness. Gooseberries are very noticeable and they seem to work very well with the sourness. Trolltunga is a great refreshing beer that has sourness modest to the point when it becomes very pleasurable to drink almost every day. I rate it at 3.5./5 and I would love to come back to it during hot summer afternoons