Baltic Porter - Black Gold from Poland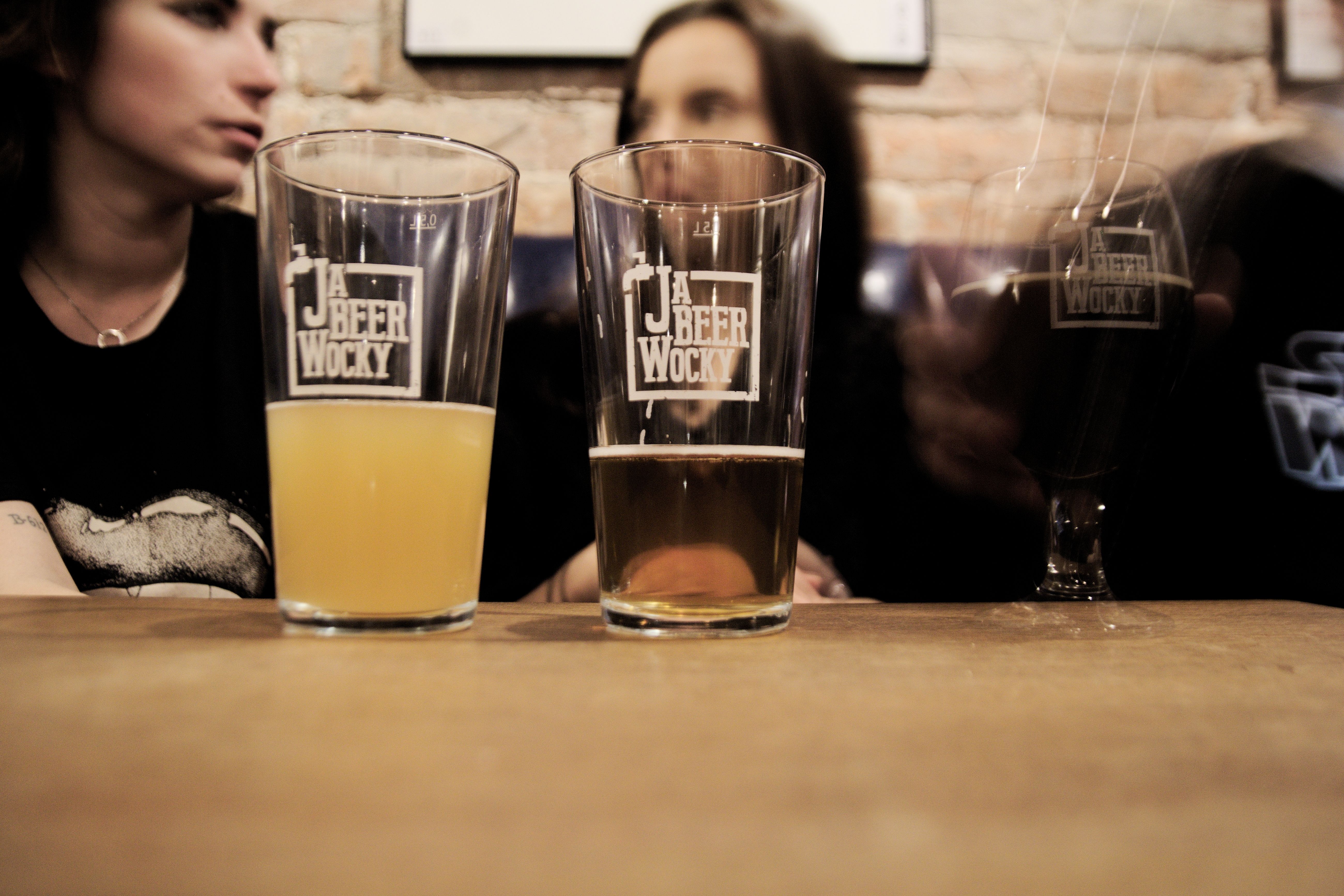 Baltic Porter is one of the most powerful beer styles. High gravity alongside with intense, complex flavour has made this style a highly desirable brew among beer geeks community all over the world. As its name suggests, this beer style is quite popular in Baltic region however, a respectable beer critic, Michael Jackson, (no, not the King of Pop, although the image of him being an exquisite hop head is quite hilarious) in his quintessential book has mentioned polish Baltic Porter as an iconic beer style. Of course, it is not the one man's view. Out of the 20 highest rated Baltic Porters on ratebeer.com, 9 are from Poland. Moreover, craft breweries are not the only ones that produce a proper porter, even porters that are produced on industrial scale seem to be very decent. It is important to stress that Baltic Porter isn't appreciated just by the craft beer community. Some consider it as a great remedy for deadly hangovers, others like to bake a pie with it and give it to their children. In other worlds, Baltic Porters are for everyone. Alright, that's a little bit too bold statement nevertheless, poles have a liking for baltic porters to such extent, that they have established 20th January as the National Baltic Porter Day.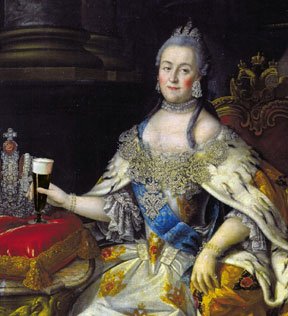 Before we get to the point and celebrate with all those splendid robust potations, let's go back to the basics. Doesn't it seem to be a bit odd that such a distinguished style of beer found itself so favourable in the land of vodka? And what the baltic porter actually is? It all started in the Great Britain, where English porters were brewed along with their stronger relatives – stouts (in those days, 'stout' was a term for a stronger version of porter). Imperial porter was a specific variation of dark, British beer. It was also called Russian Imperial Stout due to the fact, that it was highly-acclaimed on the russian court. The beer quickly gained ground in the Baltic region since its strengthening and warming benefits were desirable during the hard, cold winters which have occurred frequently in this part of Europe. Everything changed utterly when the trade was restrained due to The Napoleonic Wars. Certainly, Napoleon wasn't into beers and wasn't about to introduce new craft beer to Russian courtiers instead of deeply recognised English RIS. In fact, all he wanted was to invade Moscow however, Napoleon did not manage to deprive Europeans of their malty, rich beer and definitely did not put his hands on Moscow. In spite of all those bugging military conflicts, eastern Europeans came up with a new type of beer which would resemble Russian imperial stout when it comes to the use of malts albeit it will not be a top-fermented brew anymore as it was in the UK. They introduced a new technology originated from Czech and German lands – bottom fermentation. That's how the beer was made. It was dark, robust and despite its wide variety of flavours – still smooth thanks to bottom fermentation. Lo and behold, the Baltic porter was born.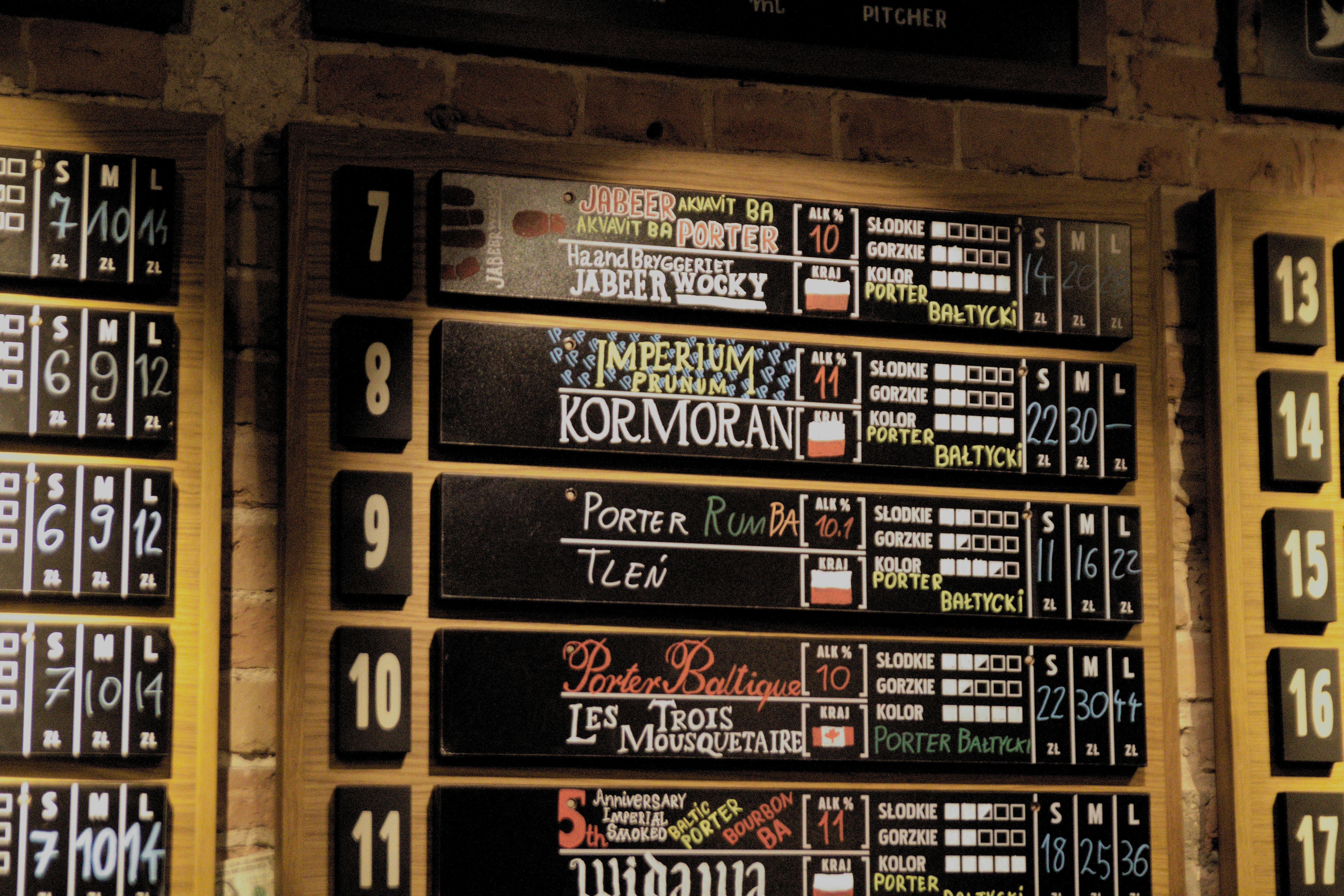 Back to the celebration, it has been the 3rd edition of Baltic Porter Day and year after year the celebration is even more Magnificent. Craft breweries prepare their most hyped editions of porters, craft beer pubs put baltic porters from all over the world on their taps and all the guys who still live with their parents start a shitstorm about baltic porter superiority over other beer styles. During that very day, all beer community focuses on that one exact beer. On that special day I have visited Jabeerwocky, one of the most popular craft pub in Warsaw. I have to admit, they did their homework an prepared for the event very seriously as a result 6 different baltic porters have landed on taps and more than 40 distinct bottled versions of porter were exhibited on the bar, readily available to be drunk and marvel. They also had Imperium Prunum – the national treasure of polish brewing. No. 1 on ratebeer.com in Baltic Porter category. Imperium Prunum is a Baltic porter brewed with Suska Sechlońska (dried and smoked plum produced only in the southern region of Poland). Unfortunately, the brew made by Kormoran Brewery, that quality is appreciated by customers worldwide is pretty hard to obtain. In other words, it is easier to get stabbed in the church than to purchase one bottle of that dark nectar. As you can expect, I started my evening with that much-anticipated beer.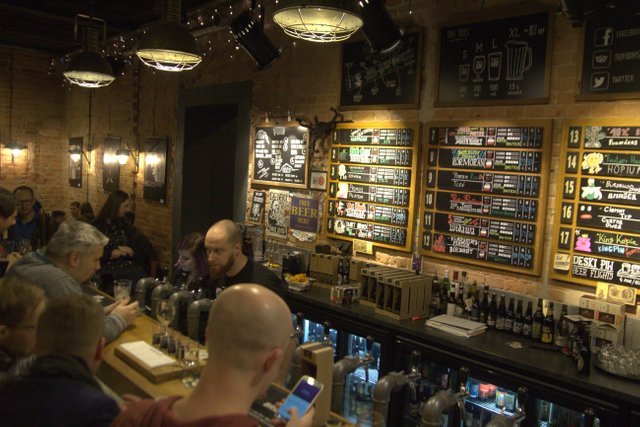 The beer is flavourful and rich in every aspect. Aroma is full of plums, raisins and malty sweetness shifting into caramel and liquorice which are typical for a baltic porter. Besides that, it has a great deal of aroma that steam out of smoked plums, and because of that addition, the beer has been enriched with roastiness that give flavours similar to chocolate or molasses. In spite of the magnitude of aromas it is worth to emphasize that in general, we are dealing with well-balanced beer. Just after the first sip, we are able to acknowledge the reason why Imperium Prunum is a landmark of polish brewing legacy. Melanoidin sweetness along with esters aftertaste of dried fruits is countered by roastiness and smoke. By this rule, the essential cascade of flavours is delivered. When beer is reaching our taste buds, it is a bouquet of sweet, deep maltiness and dried fruits- mostly plum, and alcohol which is well hidden, it only indicated by increased crispness. After that sweet introduction, roast malts and smoked plum get a word in edgeways. The beer smoothly converters from almost liqueur profile into smoked, roasted finish, finally uncovering its savory character. Smoothness, complexity, and balance - those are the major features of perfect baltic porter. In this particular case we can experience even the phenomenon of harnessed entropy when despite a great deal of aroma and flavours, it all combines into harmony. That is the most compelling reason why the beer does not make you tired of drinking it and you can appreciate every sip of it despite its natural heavyweight. Within the time, the beer warms up and the taste acquires even greater depth. Then, we may experience the feeling as if the porter opens its bouquet right in front of us, revealing its genius. After such sensations, none should have second thoughts about the fact that he just dealt with the most significant example of polish brewing. National, beer epos.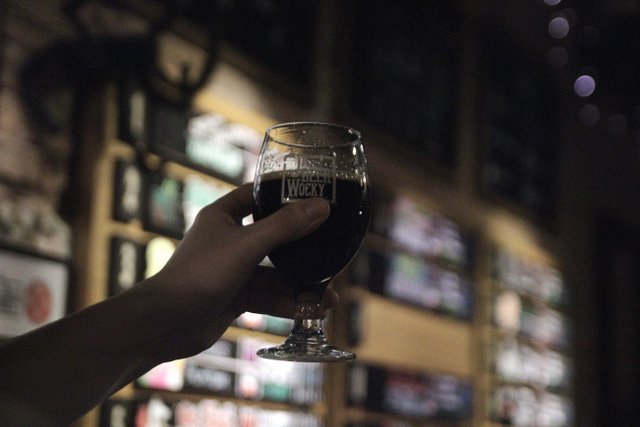 And that's how the Baltic Porter Day took place. The celebration of beer that tells much about history, tradition and national taste and therefore, it is as authentic as pierogi or polish pope. This unique beverage is about something more than just the beer itself and that is what makes it so special. That gives the example of how a simple glass of beer can tell you more than plenty of museums. True, you will not get any information about a place of origin. Instead, you will get the essence of it. And that's the most powerful message that a beer can contain. That's the massage of the Baltic porter, where the taste is just a beginning.