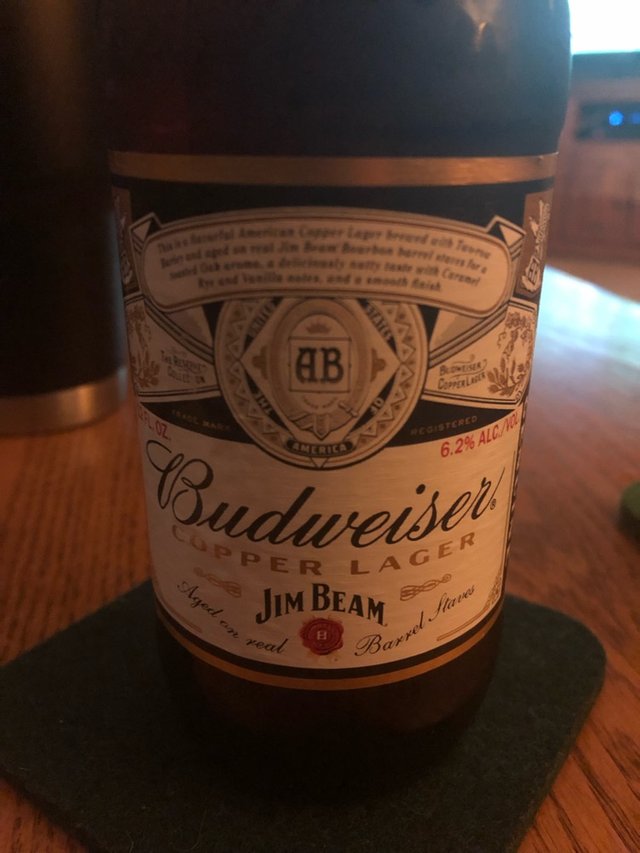 A friend of mine picked up some of these to have after a nice Sunday evening meal. Apparently it's made in Jim Beam barrels with good flavors such as Caramel Rye and Vanilla. It's certainly better than regular Budweiser that's for sure.
I'm not a big beer fan though and I still don't like to drink much anyways. A nice glass of wine once in a while is good enough for me.
Ever tried it? Let me know what's your favorite drink.
Consider following me @dropthatcode for daily posts!
Posted using Partiko iOS