Not so Basic in London..
Well.. that and beer (obviously).
My buddy and I fly to London every year for a weekend of fun.
We try to find activities which you normally don't think of. This time we found a sport called bouldering. London ownes the biggest bouldering wall of the EU. Wait.. I have to refrase this, This hall is so big, you can't find one like this in the EU.
Harrowall: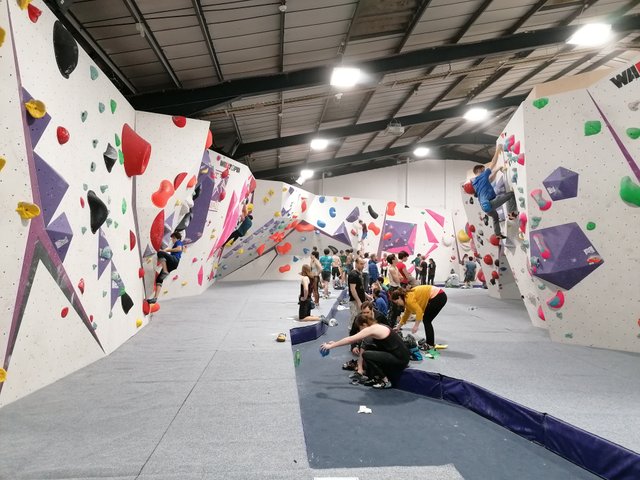 It doesn't matter werther you're a beginner like me, a child or a pro. Everyone can release their adrenalin and make it to the top. If you are like me, you'll feel every muscle in your arm in minutes. The only thing you have to do is climb up till four, five meters and climb down. There is no rope saving your skin. The only thing that saves you from a horrible death are crashmats and a fair amount of common sense. We doesn' t love that!?!
In the photo I took, you can see a variaty of colored grips. Going up, you have to try to follow a route. These colors respresent a certain level. Follow the yellow ones and you go up easy. Follow the red ones and you won't even get started. Atleast I couldn't .. can you?
If you want to have a good time and do something new.. Go to Harrowall
---
Now some people like @detlev will probably shoot themselves before entering a wall like that. That's why you can always count on beer in London.
This time I enjoyed myself a Nicholson's beer! The Campden town I tried later :)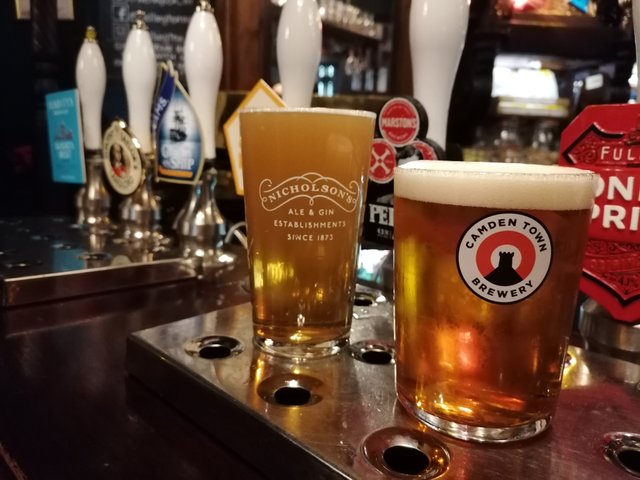 ---
I hope you enjoyed it as much as I enjoyed this weekend.
Cheers!