Beer Tasting - Fruit Beer ('The Garden Strawberry Sour' by The Garden Brewery)
Brace yourself for the BTC fork and take a sip! Sour-mania is rocking the beer scene in Croatia. This one is strawberry flavoured!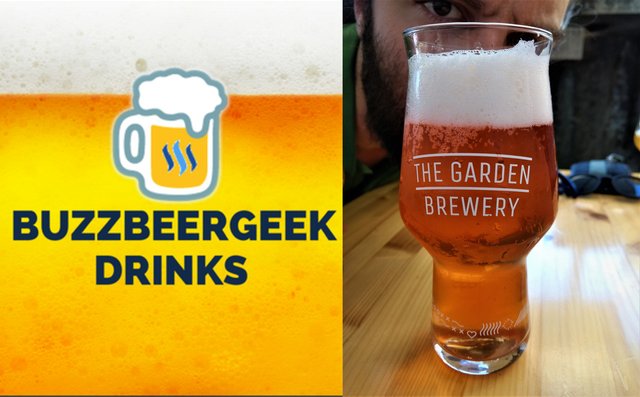 ---
Wonderful morning beer with my friend who emigrated to Macedonia! Summer is the time for reunions!
He knew where to go! My new favourite pub - Fakin Craft Bar!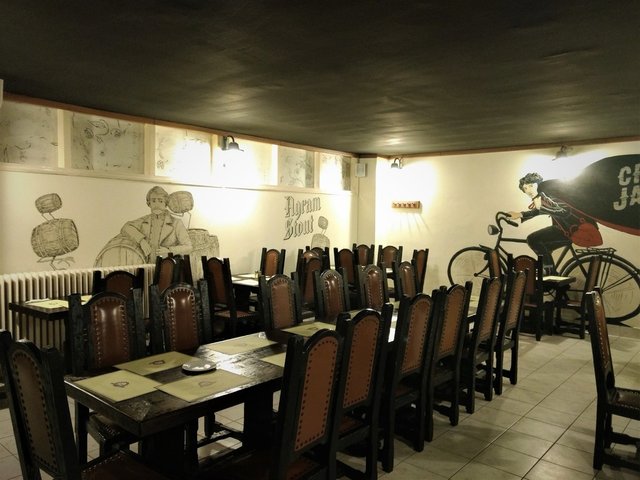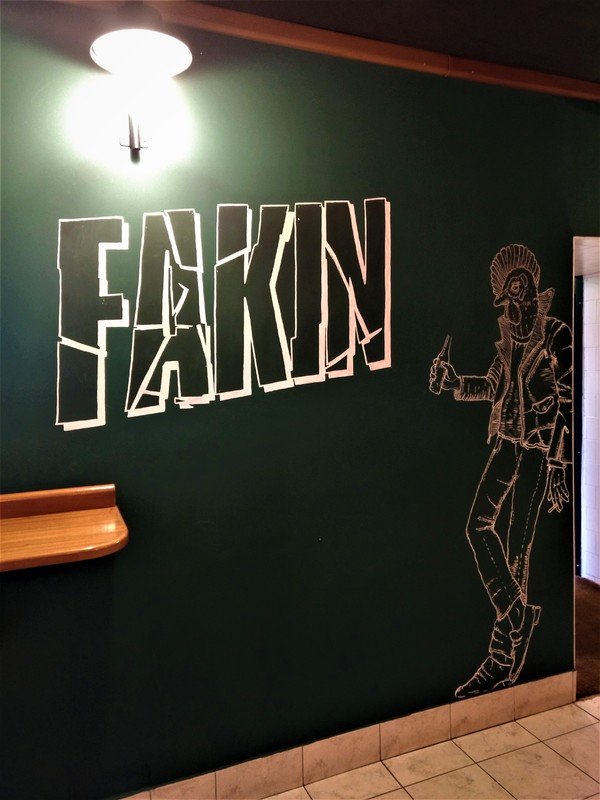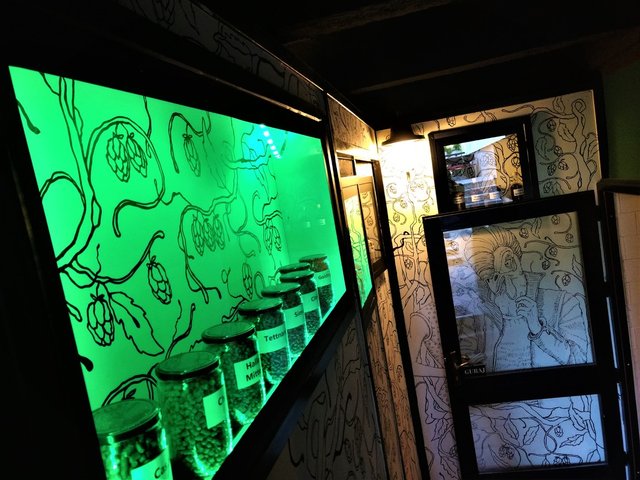 I casually strolled to the big screen to see what's new and found another sour! There was not a doubt in my mind!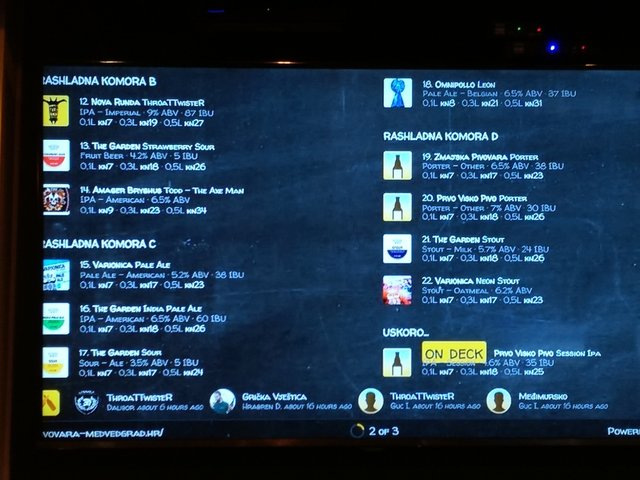 The other friend taught me a trick. If you want to emphasize the cringe aromas in your Sour put in some extra salt - really packs a punch then! Almost a Gose! Which reminds me to do a Gose review ASAP.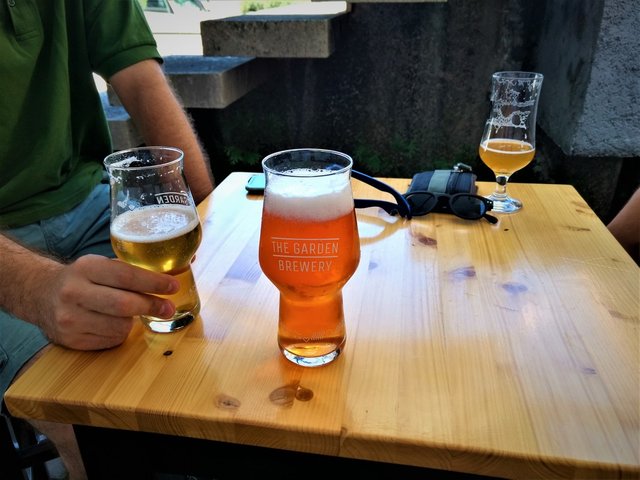 That's what he did with the beer at the left (yellow)
Photo-shoot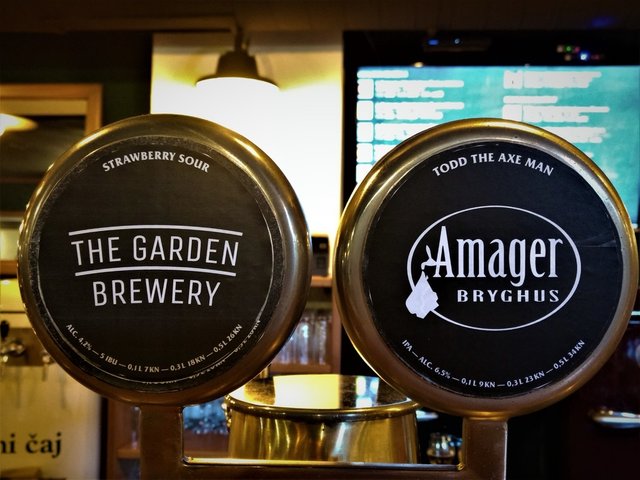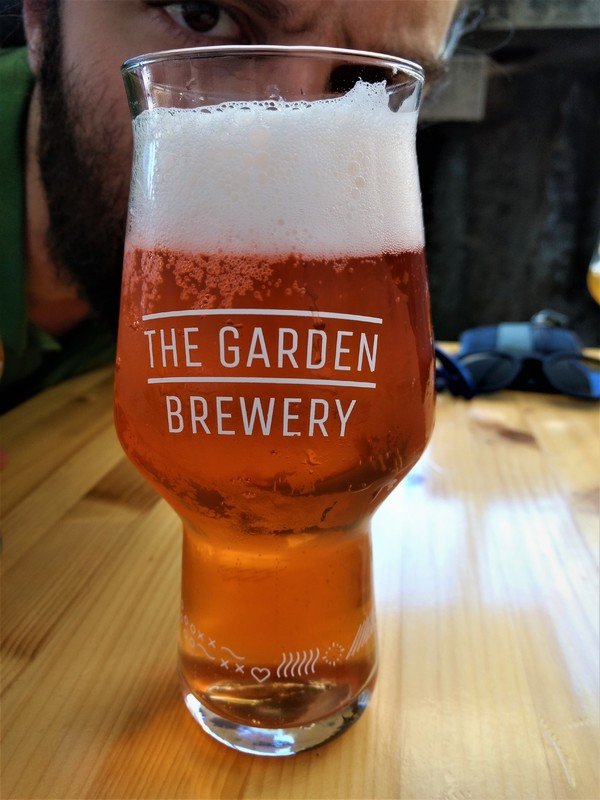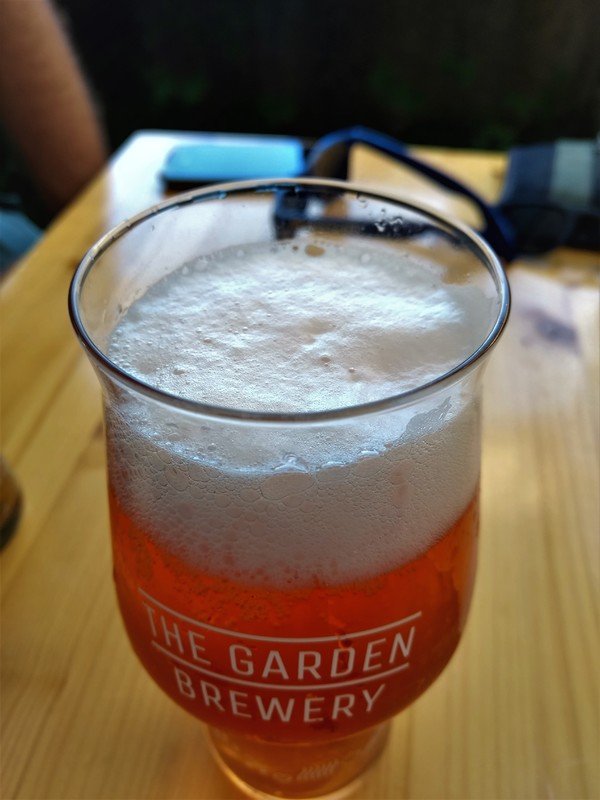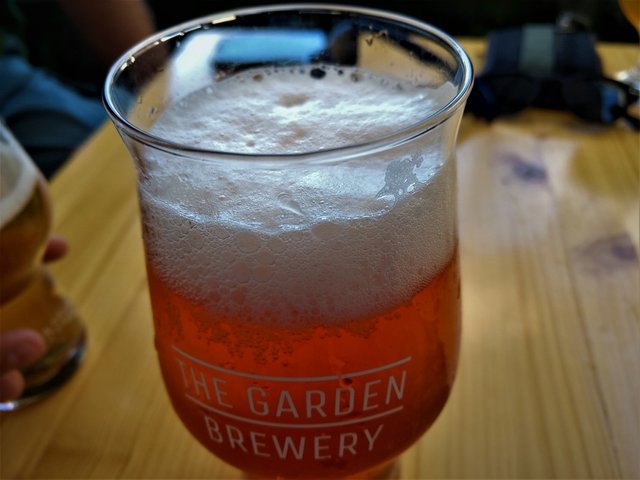 The Garden Strawberry Sour by The Garden Brewery
| | |
| --- | --- |
| Style | Fruit Beer |
| Country | Zagreb, Croatia |
| Alcohol | 4.2% |
| ----- | --------- |
| Appearance | Mahogany. Definitely red/pink hue mixed in. Beautiful! Clear. Cute head. Fluffy and holds well.I love the shape of Garden Brewery glasses. Somehow refined! |
| Aroma | Bubblegum. Fruit juice. Fresh sour vegetable, Sauerkraut. Cinnamon. Layered! |
| Taste | Heavy sour taste with light strawberry juice. A good blend. Step down on acidity from their Sour (I reviewed it recently). |
| Palate | Quite sparkly. Watery. Leaves sugary acidic aftertaste. Like you had juice. Expected and pleasant. |
| ----- | --------- |
| Overall | They described it well. A refreshing drink for summer heat. Tropical notes that complement chilling in the shade.I really enjoy discovering and experimenting with such styles. Can't wait for another similar wacko! |
| Score (subjective, personal) | 18/20 |
Price: 18 kuna (2.85$) for 0.3 l. On tap. Quite cheap for the novelty. At a pub - mid-range.
This review was improved by RateBeer!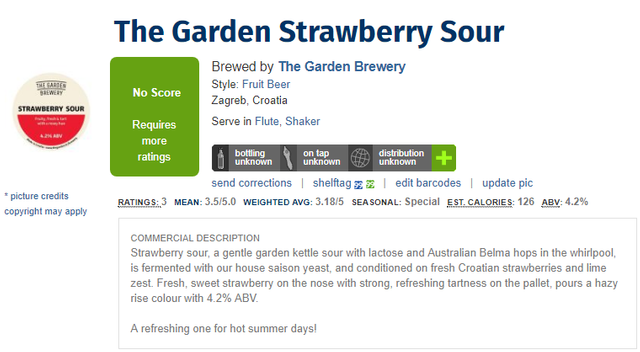 Quite new, only three ratings so far!
Please drink with style and responsibility!
---
Camera: Cell phone - Moto G4 Plus 16MP
---
Buy BTC with Coinbase. You and I both get 10$ for free if you use this link and buy 100$ worth of BTC.
---
Here are two FREE airdrops for you
100 WCX tokens airdrop here (worth over $10) https://wcex.co/?ref=U0jLWVT0
CS tokens airdrop here, amount decreasing over time https://wcex.co/?ref=U0jLWVT0
If you use the referrals, we both benefit!
---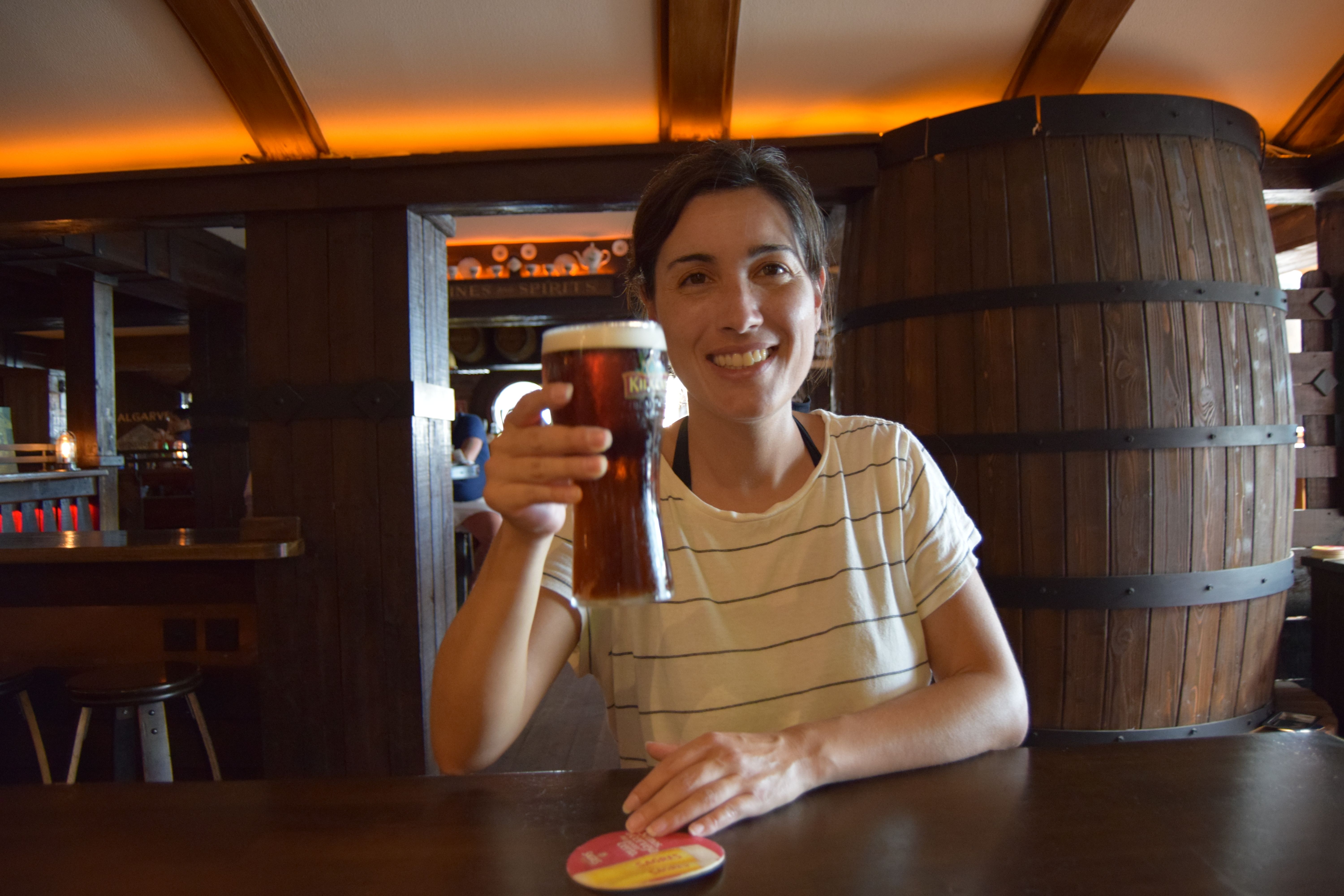 Your favorite fruit beer?