Beer Tasting - Blond Ale ('Proud Mary' by Hajsonberg Brewery)
Bear flag continues to develop. Sharp moves such as this one rarely recover quickly. Small caps rising on news!
---
Lots of mobile phone partnerships, timed right after the dump. Too bad. Don't get fooled by the pumps, we are still in danger zone and moves to the downside can be sharp and sudden. Crypto is a fickle space as you know and momentum tends to rule the day in a bear market. Until confirmed otherwise, treat movement up as an exception rather than norm. I'm prepared to endure one more leg down, it will show if bears are withdrawing or not.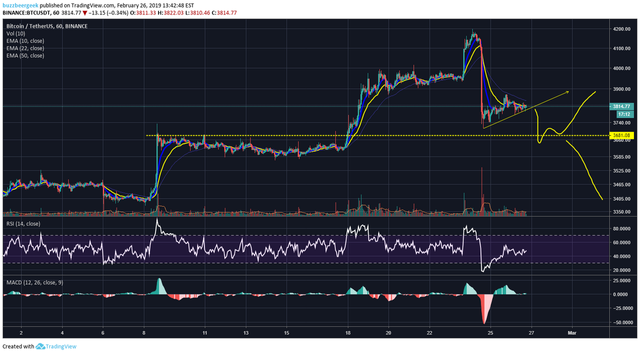 ---
An unusual find in a small local cafe. I am always surprised by the sheer number of breweries in this small country. Everyone is a beer expert!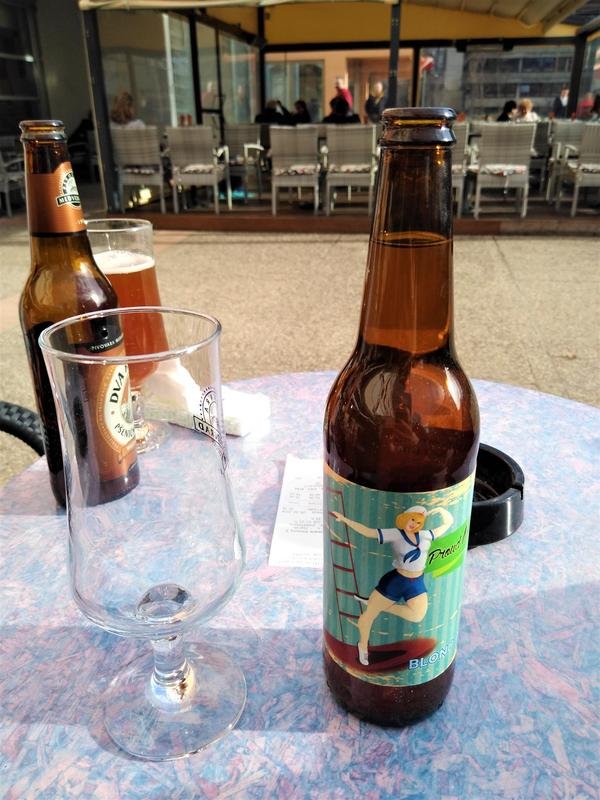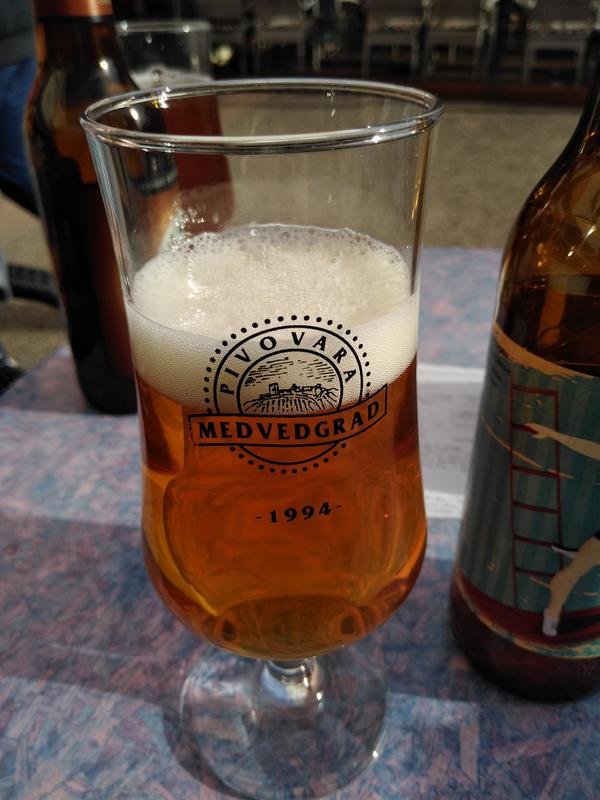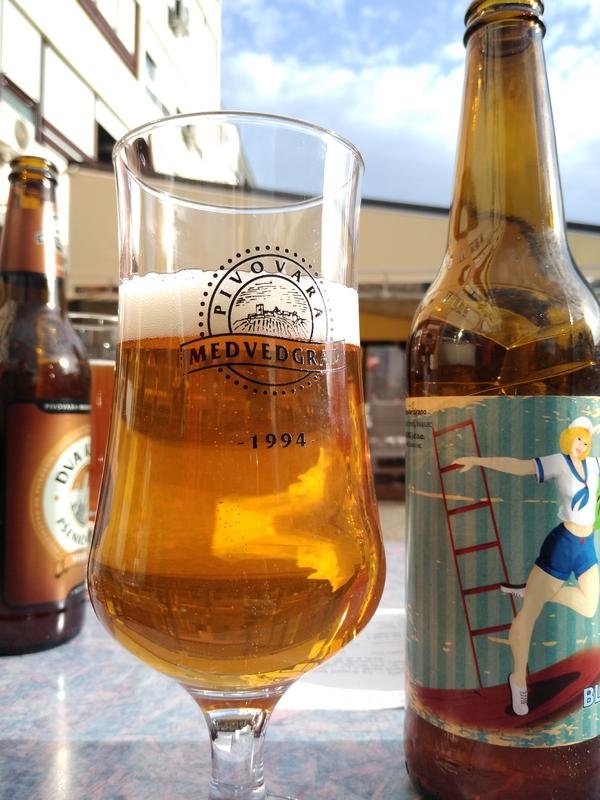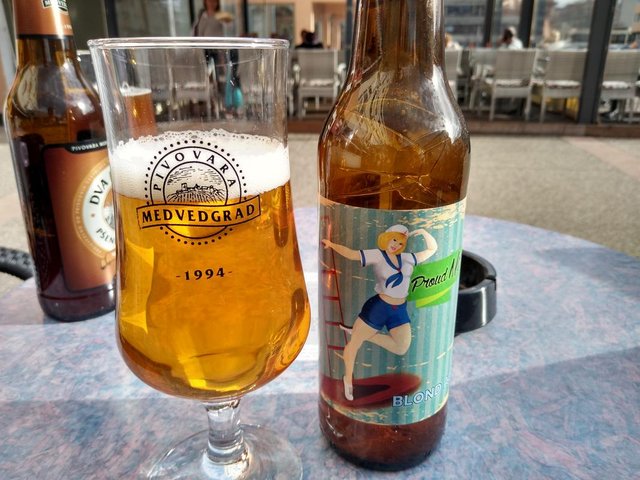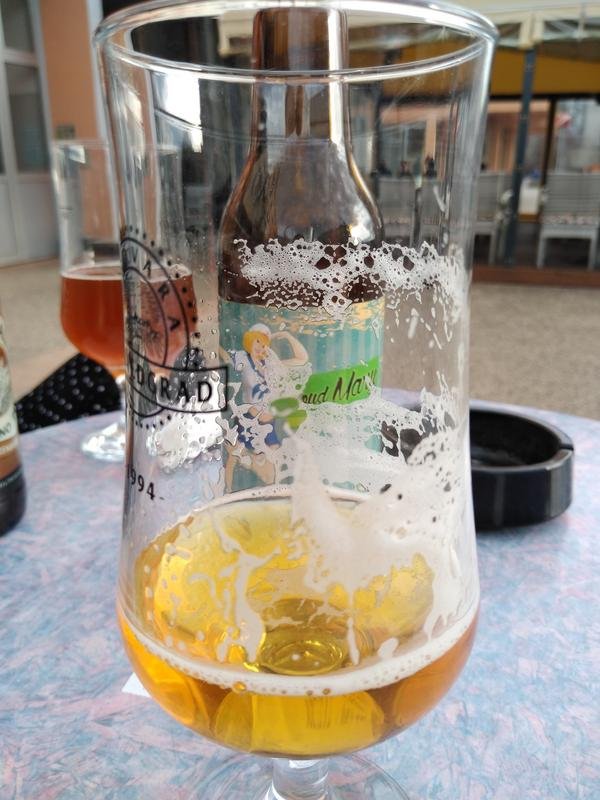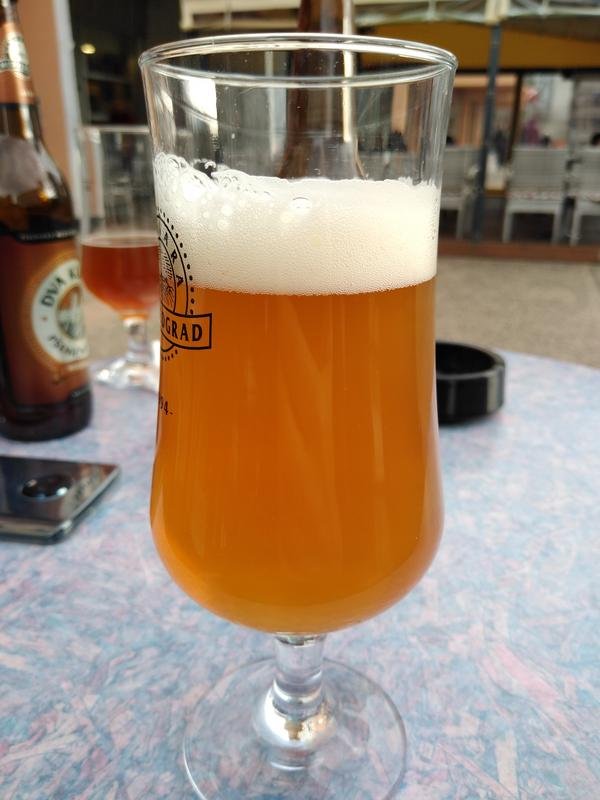 Hajsonberg Proud Mary
| | |
| --- | --- |
| Style | Blond Ale |
| Country | Hrvatski Leskovac, Croatia |
| Brewery | Hajsonberg Brewery |
| Alcohol | 4.5% |
| ----- | --------- |
| Appearance | Pale amber, clear. Medium white head. |
| Aroma | Gentle flowery and malty. |
| Taste | Herbal bitter all the way. |
| Palate | Silky smooth. A tad watery. Medicinal bitter finish. |
| ----- | --------- |
| Overall | An average blond ale that doesn't justify the price. |
| Score (subjective) | - 13/20 |
Price: 19 kuna (2.91$) for 0.5 l. On tap at a cafe. Splurge.
This review was improved by RateBeer!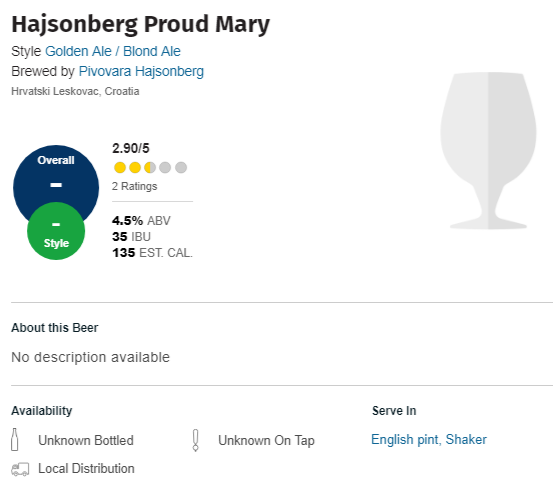 Rare, no rating.
Please drink with style and responsibility!
---
Camera: Cell phone - Moto E5 Plus
---

---
Buy BTC with Coinbase. Free 10$ in the link. Don't want to spend money and you don't like writing posts? Check out @sportsncoffee and @steempickem for FREE Sports Contests!


---
I offer good curation rewards if you'd like to follow my trail! Find me in chat or discord. Same username. Earn while you sleep! Expect @adventureevryday, @professorbromide, @cheftony, @derrick829, @kriptonoob, @jpederson96, @anejosua's vote and many more when I upvote! If you liked their vote, show some love back!
Find me at https://steemauto.com/