Hey Steeminas, dear BEER lovers
Our little project got some attention in the market. Most of the time this is a good sign, but today something strange happend.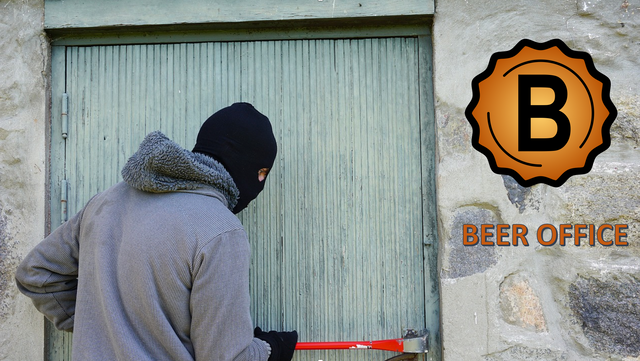 The world is full of assholes!
two very speicial ones are
@command and @vegetables
and the thief behind @Camper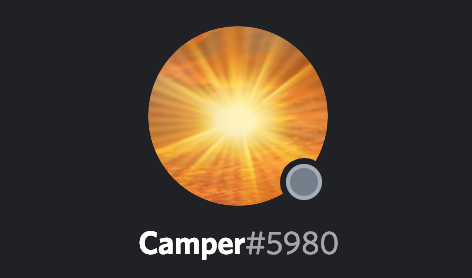 ---
They stole 1131 BEER
This morning I checked the @beerlover and everything was smooth.
A workday grabbed my attention and I did my stuff.
Just late afternoon I went to the steem website to see the actual status of "Whats going on"
---
I looked twice as I saw that more than 1000 BEER got delivered.
I said to myself:
Seems to be a dry day and everybody is thirsty.
but something let me have a look a bit deeper into the system.
Quickly the feeling "There is something wrong" came to me and I started to look even more into the details.
---
Who did what today
After grabbing the data from the system I saw what happen. Even in the raw data there was one name again and again.
Who is this?? @command with a reputation of MINUS 1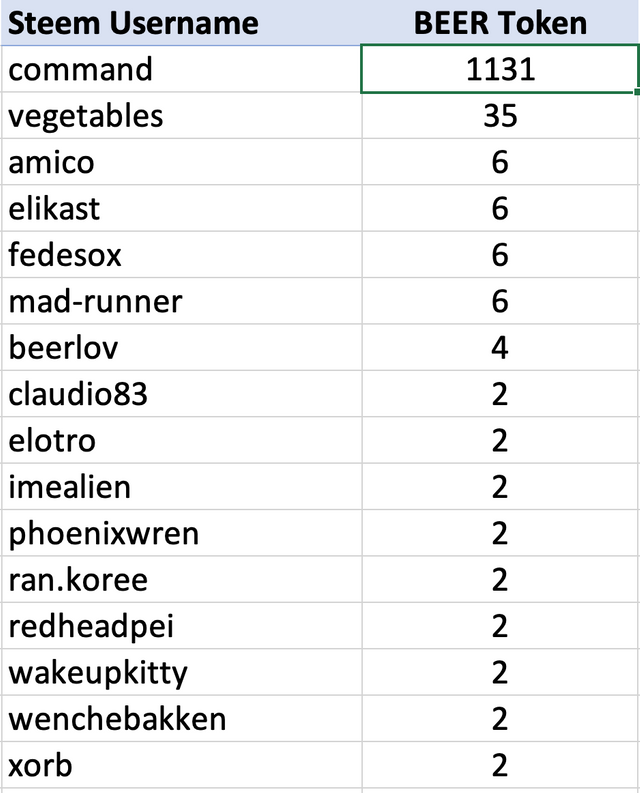 ---
Anyway, I have to do something to stop this
My first idea was to stop this @sshole from selling the token and I went to Discord and did a question to steem engine master aggroed.
See the Discord chat here https://discordapp.com/channels/539442545478991882/539442545478991884
Communication on the Steem Engine Discord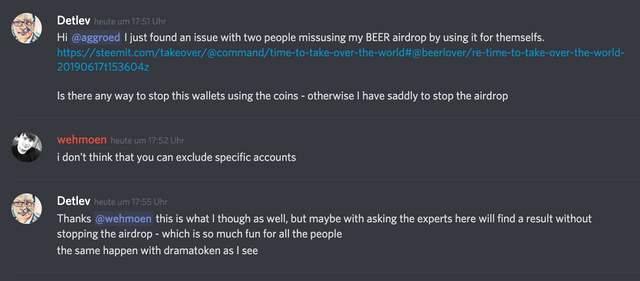 Than even more strange things happened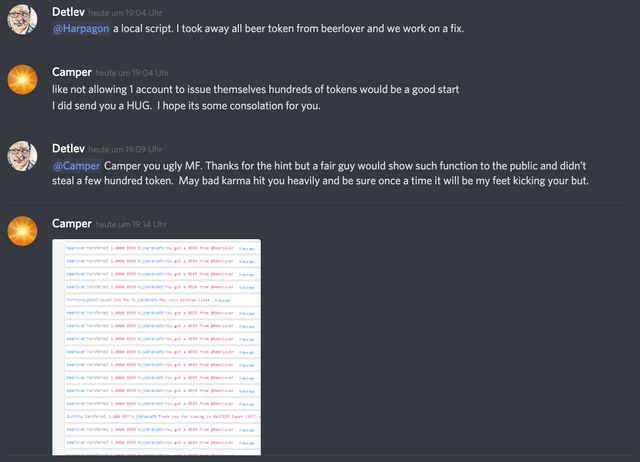 and finally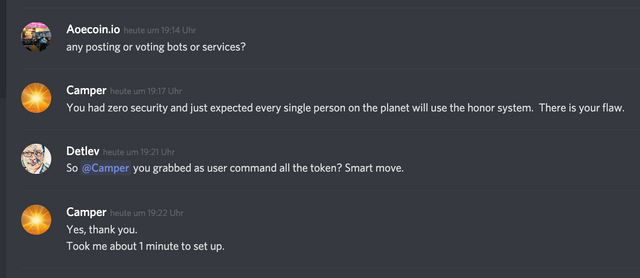 Where you see what happened.
---
We stopped the BEER delivery
Sorry my beerlovin friends, we had to stop the delivery for a short while.
We add some more security feature to prevent something like this in the future. There will be a bunch of changes and we will be online quickly
---
Steeling from a fair-drop
What a bad kind of human are you? We have our fun with such a nice function and such an Id%t is stealing our BEER.
I never ever though, that assholes like @camper and @command are around to fool the community. **This is a bad behavior like showing us all his middle finger.
You might be smart, but as I said in Discord
May bad karma hit you heavily
and be sure - once a time -
it will be my feet
kicking your butt HEAVILY
This is the message for @command, @vegetables and the thief behind all this: @Camper
---
Calling all clever and fair steemians
If you are in programming and platform stuff, please check if you see some potential problems and just let us know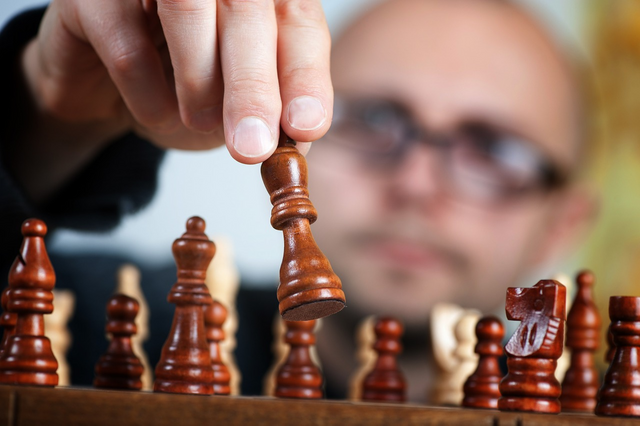 I like to have steem and the beer community a better place - a place where we help each other and where we not fool each other. So if you are such a smart and clever guy or girl, I love to chat with you.
---
Stay tuned for more information
The team behind this - mainly fun and community orientated - token is working on some tools and will be ready soon.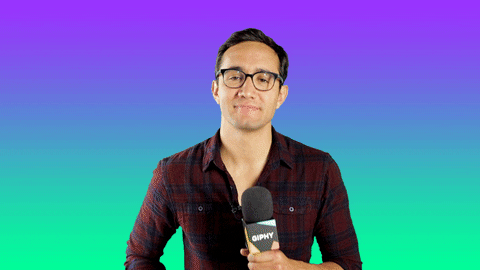 ---

Anyway,
if you like fun and beer and blockchain,
have a look to the BEER token

---
Buy some BEER
sure, this is easy. Have a look to https://steem-engine.com/?p=market&t=BEER
---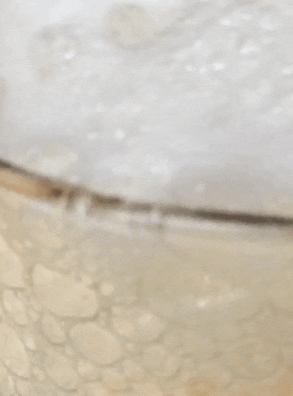 CHEERS
UPVOTE
FOLLOW
ENGAGE
---