Made a little mason bee nest out of reclaimed scrap wood that was headed to the dump. Turned out nice if I do say so myself.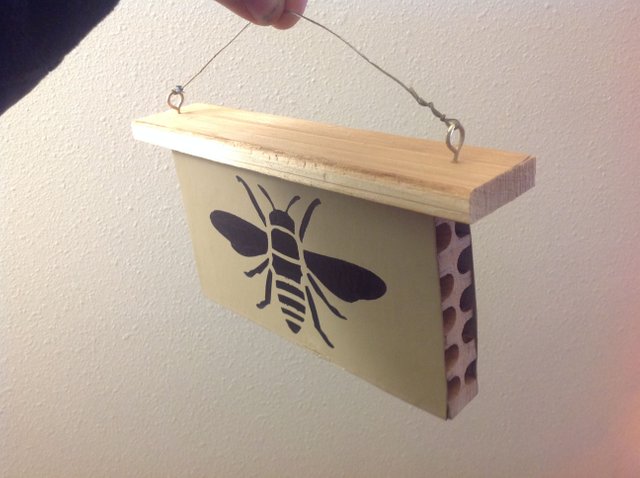 Before shots.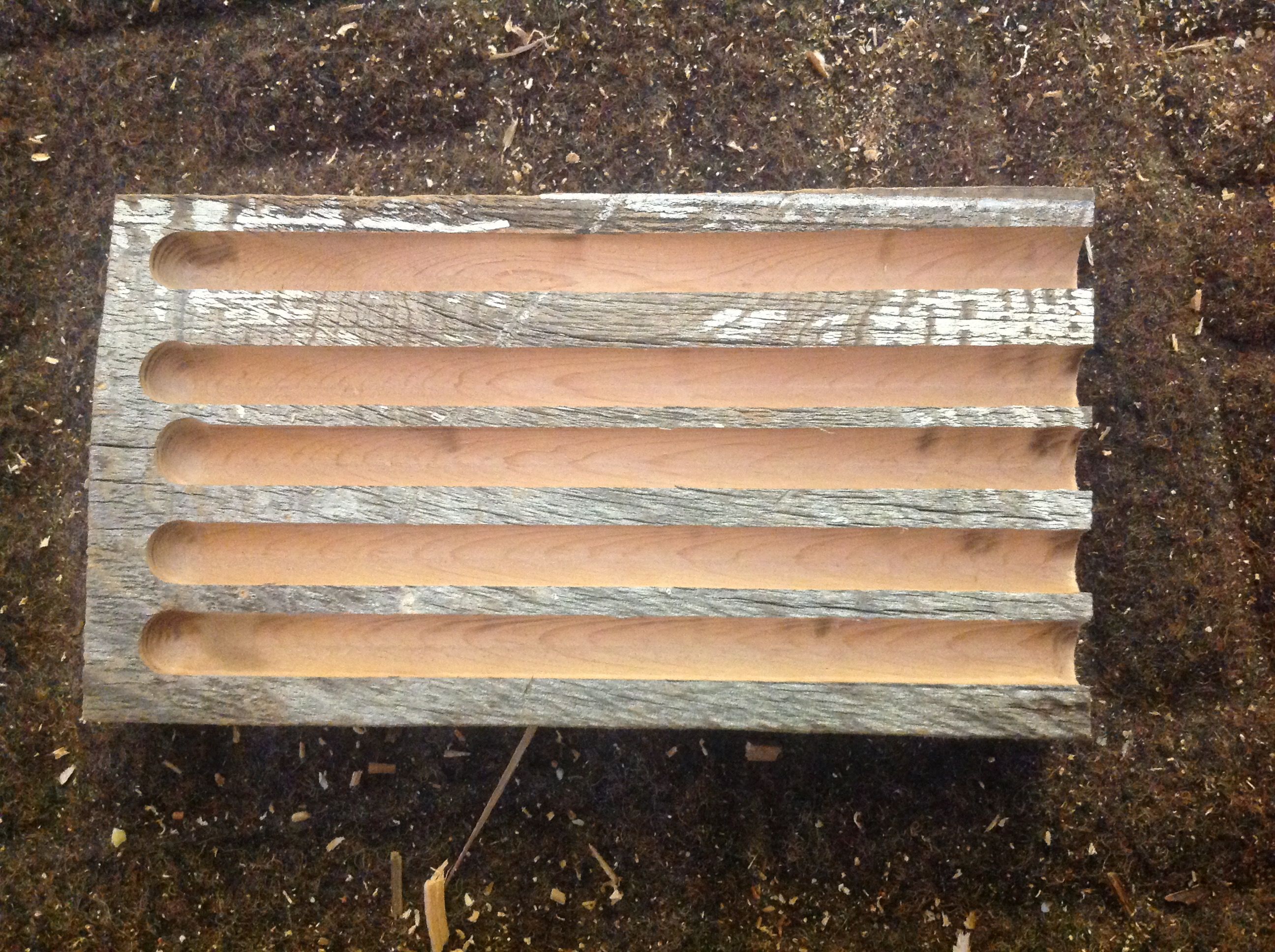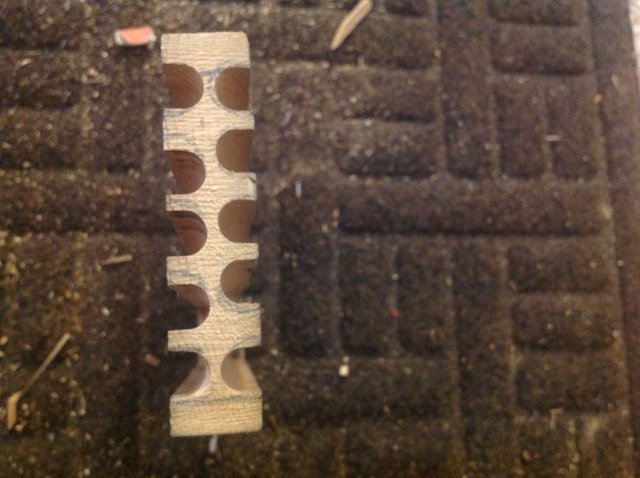 I used a router and router board with a 3/8 inch box core bit set to 5/16 inches deep. The hole size and depth is important too small or too big and the mason bees won't use it. Smaller holes will attract many different native bee species such as leafcutter and resin bees. There are a few larger bee species that may use the bigger holes but not very many. It is also important that the holes do not go all the way through as the bees prefer a dark hole with a solid back. If you can't find a round nose router bit that is fine you can use a square headed straight bit the bees don't mind too much it just takes them a little more mud to seal the square holes. If you don't have a router you can use a table saw with a fence to make the grooves.
The sides of the nest are made out of cereal box cardboard glued on with some nontoxic kids glue. I hit the outside of the cardboard with some spray paint to help weather proof the cardboard so it will last all season. At the end of the season you remove the sides to harvest the mason bee cocoons for safe storage.
Hope you liked my little article if you did please up vote! Thank you!