Explore the world of Bees and Keeping. in 2018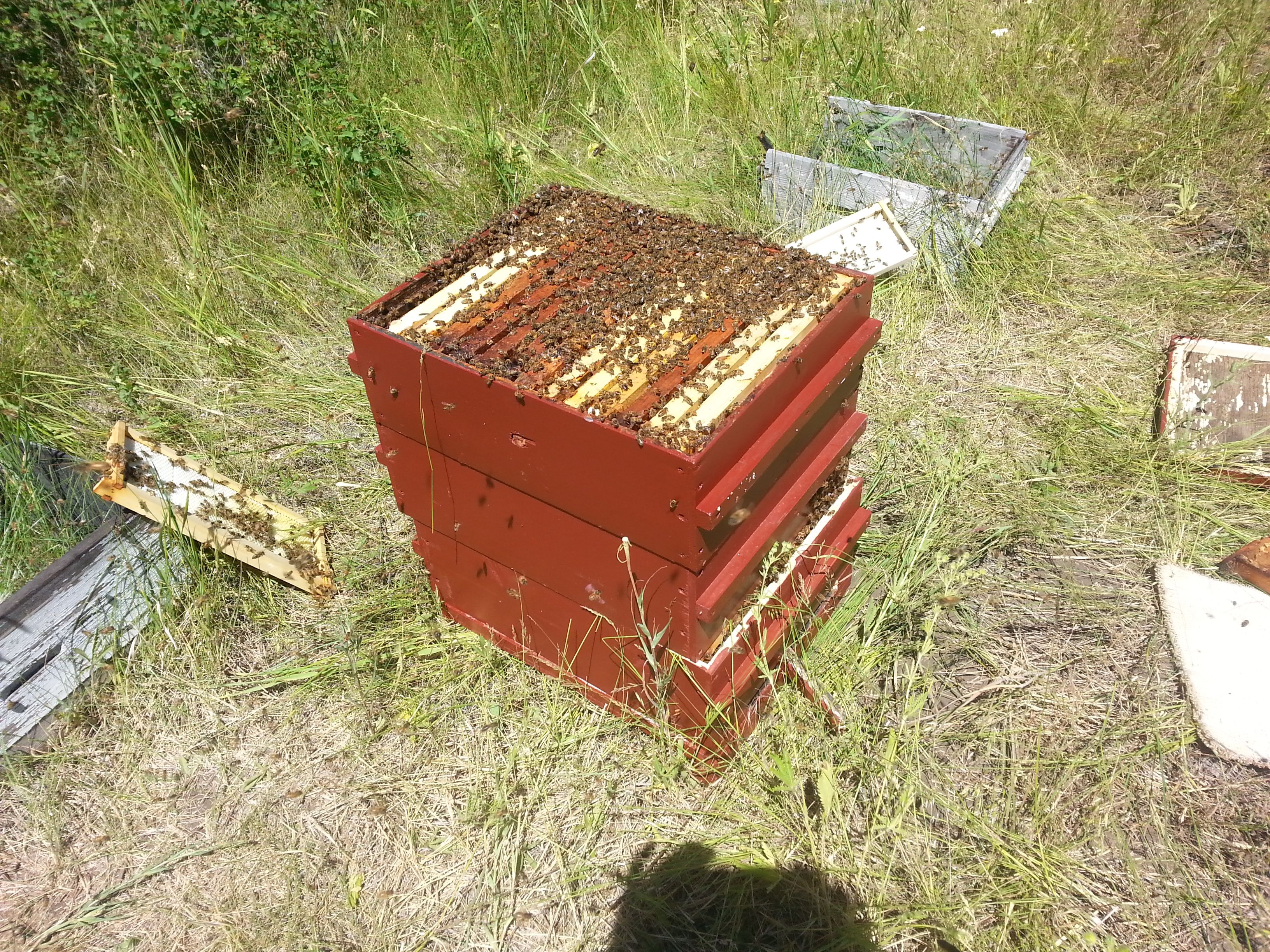 Welcome to another great year of beekeeping.
This Web Application is for beekeepers to help each other bee better beekeepers.
Bee keeping has many complex issues that we as bee keepers find our selves enmeshed in. Disease and its control. equipment, law and politics, education, more disease control, Pollination practices, Marketing. And it goes on.
We will be providing equipment and feeds to obtain the population leaves of your base operations. I you are a breeder and looking maximize your bees and brood you will be feeding pollen patties, combs of honey and/or sugar. If your interest is pollination and/or honey production you will want to be cautious about build in too much brood or you will have swarming problems. Your goals are to have just the right number of brood and bees for an easy stress free season. Our spring workshops cover these principals in action.
WorkShop link for details.
Feeding our bees has become even more important than what we once thought. Bee's depend on a diverse flow of food sources for maximum health. Planting plants that we need for pollinators to thrive on. When the diversity is missing and/or contaminated Disease will result in your hives.
Feed the Bees
Feed The Bees
link to find
Plants to Feed Bees
Added more plants to the Plant database
Bees Need your help
Join our site and find out how you can help. All money collected is directed to bees, research and education of the public and beekeepers. Join us in the fight to protect our bees. If you would like to help please click here We acept PayPal, Bitcoin, and steem.
Bee sure to check our up and coming workshops click here
Click the Sustainable Agriculture link to find out more about sustainable farming.
2018 workshops!
Workshops in main links. click here. Book early to hold your set. Join us in our adventure in sustainable beekeeping. Remember to check the calendar.
We have forums, Calendars, Links list, FAQ's, Procedures, Plant Databases, How to's all contributed by users.
We need tools to help manage our bee keeping and bee breeding operations.
Hive management system going in Alfa testing.

Apiary Management System.
Track what is happening in your yards

If interested click the join button and become a member. As a member you will have access to this program. Click the members page in the members link area.

Forums Ask question of other users.
URL DataBase that contains links recommended by users. Add a few of your own will your looking.
Information on Member benefits click the 'See our member page' in the left Members link area. click here to join . (html comment removed: begin subscription_form_widget.tmpl )

Early summer Management

Queen rearing over for this season now we are into fallowing the food stage of beekeeping. With the change in the weather and agricultural timing. Loss of pasture can be both man made and natural. In the man made category the harvest of alfalfa leads us to Sundays workshop. One of our yard is located in a 70 or so accrue field. It all came down at once and just at flower so the girls got no crop again this year. There will be enough food around for the smaller developing hives. but the large mains we have here will miss any honey crop they had built populations for. Look for more details in the workshop link.

Watch for upcoming wnterization workshop




Varoa Mite treatment time

It's time to do your varoa treatment if you have determined a need to do so. MiteGone mite treatment.

Winterizing and Extraction

This workshop will cover the winterizing of your bee yard. We will review the building of your hive for winter brood production. We will put the hives together for our winter pack.

All beekeepers will be doing this to one degree or another. There are strategies for a beekeeper with one hive to many hundreds for a commercial operations.

Pollination products

There is a great demand for pollination of crops. Your bees may be in the location for only a few days or they many be in a permanent yard.

<h2>Late winter bee operations.</h2>


Equipment. Time to repare and build the equipment you will need once the bees start growing.
In the yard. Now is the time to check your hives for Size Available resources so you are on top of the early spring brood.
Planning. Now that you know how many bees you have gotten through you will be able to plan your next visit to the yards.
Bee sure to check our workshops on equipment.