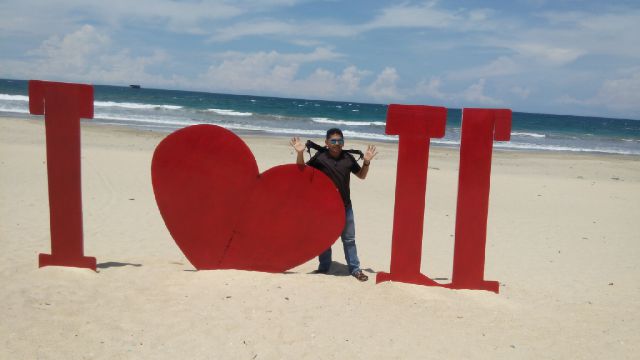 Run around in the morning along the beach
Looking at the ocean waves that seemed to wave ..
Rolled up splashing white sand that was hanging
Near the estuary that flows the rivers ..
Blue sea is clearly visible during the day
When the sky is so bright blue.
The breeze caresses gently though not visible
Make yourself awe dissolved in the caress ..
White sand spread so beautiful
Like white crystals on the ground ..
What a beautiful scene that kills all the fatigue
Growing peace and throwing all restless and restless ..
By late afternoon the color of the sea changed slowly
Glittering golden sunset in the ocean ..
Make this eyes wide and blink too reluctantly
And end with a beautiful smile of the sun when dim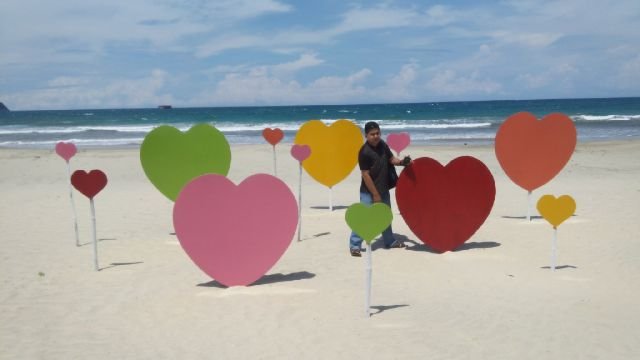 Berlari-lari disaat pagi menyusuri pantai
Memandangan ombak dilautan yang seolah melambai..
Bergulung-gulung memercik dipasir putih yang berderai
Didekat muara yang mengaliri sungai-sungai..
Birunya lautan terlihat jelas disaat siang
Saat langit begitu biru terang benderang..
Semilir angin membelai lembut walau tak kelihatan
Membuat diri ini takjub terlarut dalam belaian..
Hamparan pasir putih tersebar begitu indah
Bagaikan kristal-kristal putih diatas tanah..
Sungguh pemandangan indah yang membunuh semua rasa lelah
Menumbuhkan kedamaian dan menghempaskan semua resah dan gelisah..
Menjelang sore warna lautpun berubah perlahan
Berkilauan keemasan saat sunset di lautan..
Membuat terbelalak mata ini dan berkedip pun enggan
Dan di akhiri dengan senyuman indah sang surya saat temaram..